April 2011 Winner
---
Well when it rains it pours, we have a winner for the april rotm. Congratulations to LAB Navi on winning the rotm. He will represent may in next years calendar. I am happy to see the Navigator in the calendar, If we can keep this up we will have one kick ass calendar next year. We have an F350, a modded gen1 Ranger and a couple of nice, newer F150s. If you guys can get a Raptor, a mid 90s f150, and a 01- 03 ranger, toss in some pics of a old f series from the forty or so.
Congrats again and on to the award.
FordTough.ca Username: LAB Navi
First Name: Phillip
Location: Barrie, Ont
Model: 03 Lincoln Navigator
Engine/Drivetrain Modifications: Nothing Yet, Exhaust/Intake coming soon
Suspension/Brakes Modifications: Cross Drilled rotors coming soon
Exterior Modifications: Custom two tone paint job
Interior Modifications: Nothing Yet!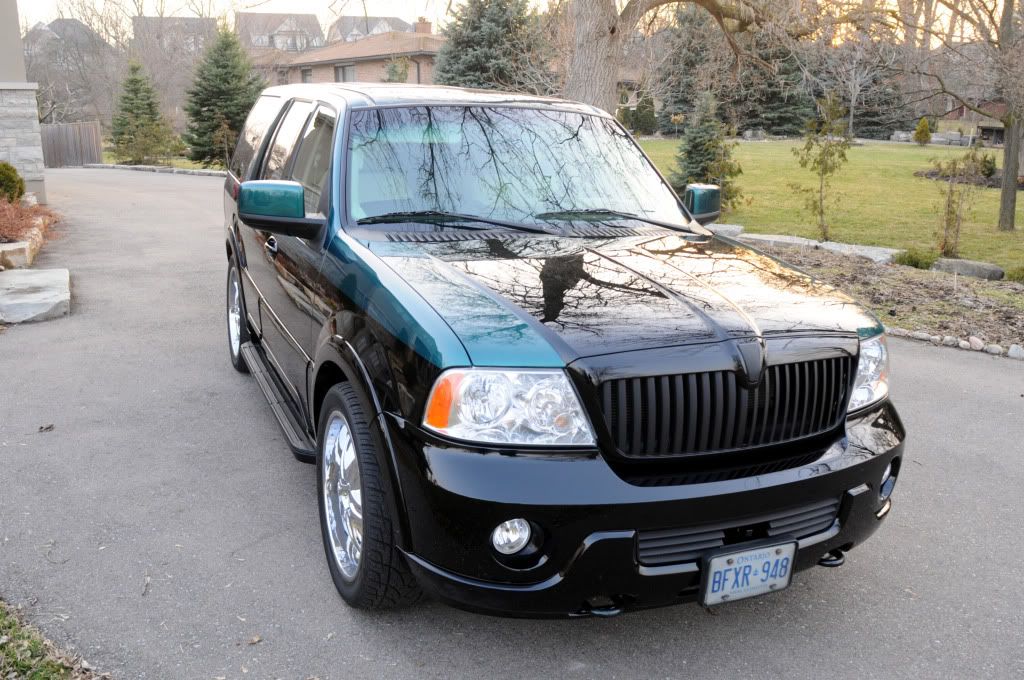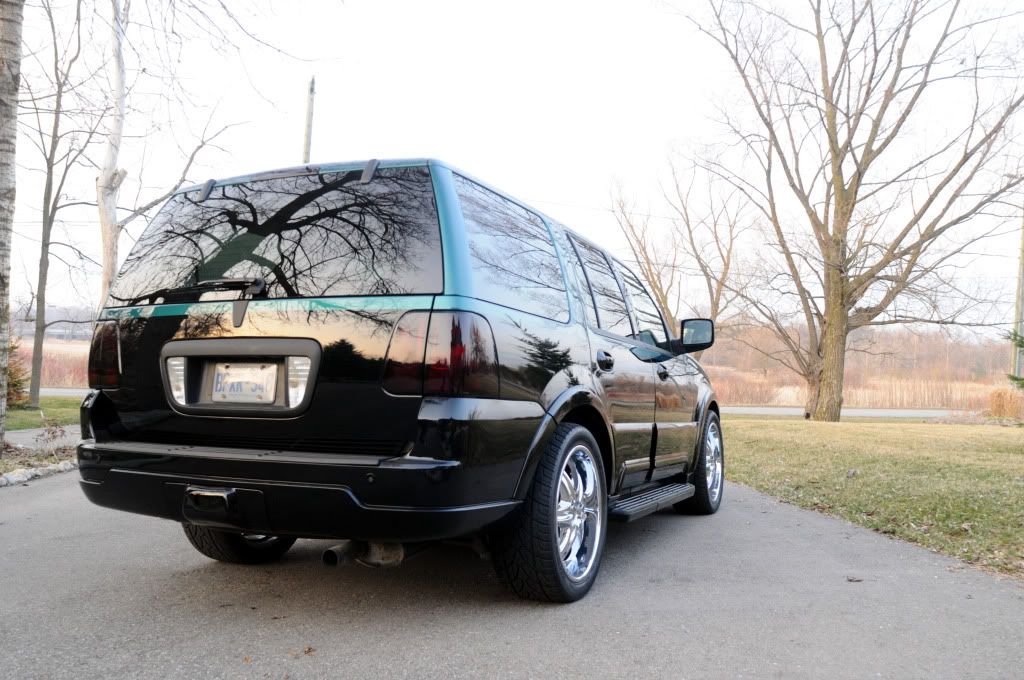 Phillip I'll be in contact about your free 2011 calendar.
---
---
Nitrous is like a beautiful girl with an STD. You know you want to hit it but you're afraid of the consequences
Congrats on ride of the month
CONGRATS Phillip on being TOTM for APril
---
Gordon
Proud owner of 1998 NASCAR special edition F-150
(Celebrates 50 yrs of NASCAR and the F series truck)
My Pictures
Join Date: Aug 2010
Location: Port Elgin, Ontario
Posts: 4,741
Going to be another great calendar next year.....congrats on the win Phillip!
Pretty sure we can look after a Raptor for next year's calendar as well, eh hogdust?
---
801A
- 6550 lb bundle of joy
Great representation in the calendar..1st navi to win i believe.
---
2013 f150 Ecobeast
3.55 E locker
FX4 Screw
SSI tuned!!!!!!!!!!!!!!!!!
Thanks everyone for all the great comments!! But honestly my buddy Richard at Luxury Auto Body really deserves the congrats for laying the amazing paint job that makes the navi look so good.
http://www.luxuryautobody.ca
Way to go bud.....Can't wait for the calendar
Posting Rules

You may not post new threads

You may not post replies

You may not post attachments

You may not edit your posts

---

HTML code is Off

---