Entries now closed for Sept ROTM
---
Attention ALL fordtough.ca members......it's time to fire up your digital cameras and your creative eye....
Ride Of The Month is back !!!!
Some basic guidelines to keep things fair (nothing new here) :
1. Minimum 10 posts to enter contest.
2. Same truck cannot win twice in calendar year.
3. Members may enter and win for as many different vehicles as they own.
Any and all are welcome , be they late model, classic, performance, garage queen, daily driver or whatever category you fit into.
Don't be shy with the pics either, voting is based on the vehicle, not the picture, so post whatever you feel showcases your truck the best !!
Frequently, the question is posted about HOW to post pics....two basic options available to you.
1) Create a fordtough.ca album in your profile, and follow the instructions to download from your computer to your profile album. Once the pics are downloaded, right click on the pic and a pop-up box should appear. Copy the pictures address. Go to the thread you want to post the pic in and click on the little yellow square in the header of the "Reply" box...it looks like a mountain on a postcard. Another pop up box should appear. Copy your pictures address and hit the button....voila'. Pic posted.
2) Option #2 is to use a Photobucket account...much easier IMO. It's free, and pretty easy to use, with the added flexibility that you can post the same pic on another forum if you wish, and you don't have to reload it.
Entries will be accepted until Saturday morning, Aug 25, voting will run until Thursday Aug 30, 18:00 EST, at which time a winner will be declared.
Once again, up for grabs is an exclusive ford tough.ca decal for your ride.
Enter NOW !!
---
801A
- 6550 lb bundle of joy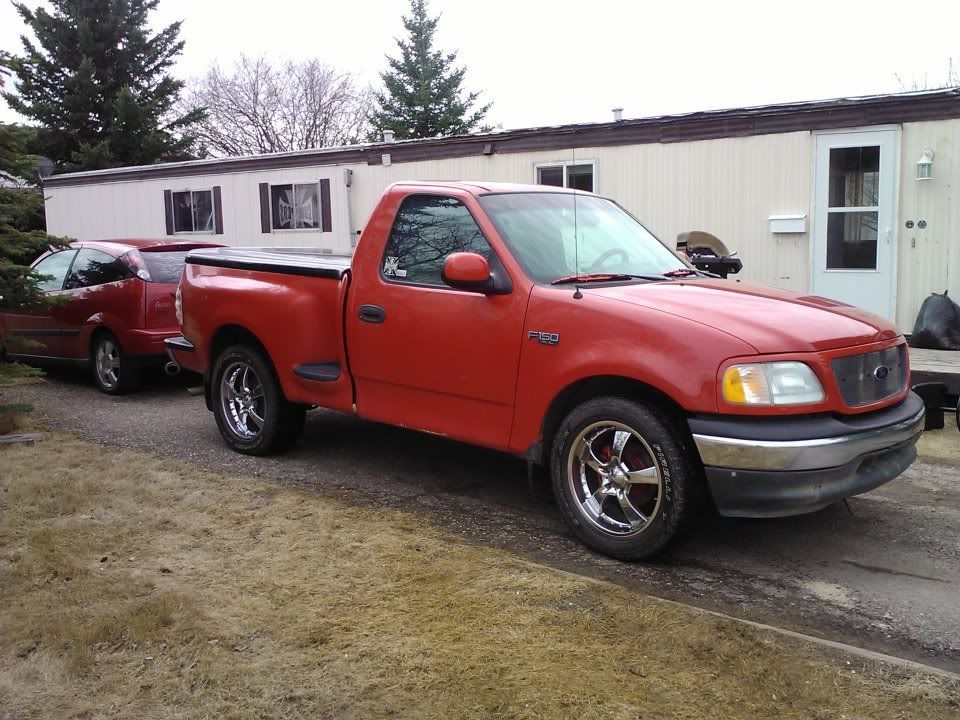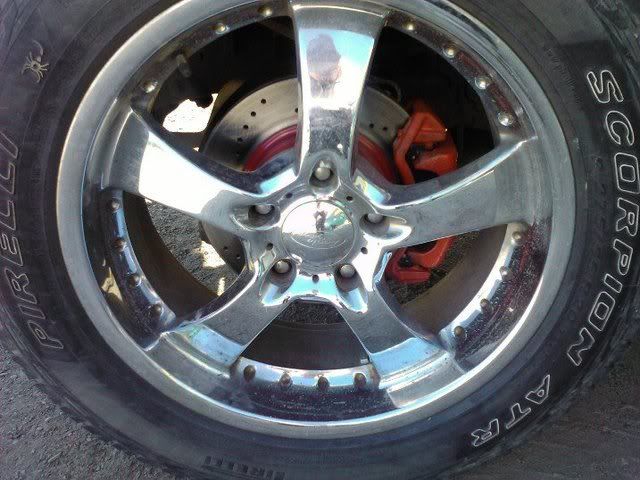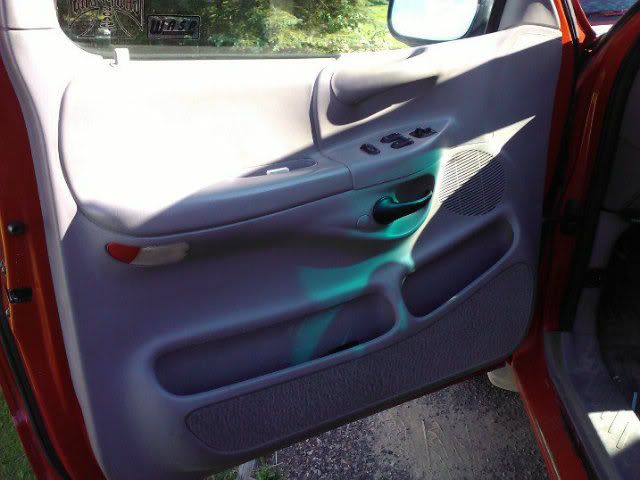 i know this looks factory but keep in mind that this is an XL truck
more pics here------>
http://www.fordtough.ca/forums/showthread.php?t=10951
Model
F150
Trim
XL
Colour
E4 RED
Year
1998
Engine/Drivetrain
4.2l V6 with k&n replacement filters 280,000km 750km on painted and rebuild engine
- Royal Purple Engine Oil
- MAC Short Ram Intake
- Bosch platinum +4 fusions
- Bosch 8mm wires
Suspension/Brake Modifications
Cross Drilled front rotors
Exterior Modifications
- 20 Inch Eagle Alloys Series 025 wrapped in pirelli scorpion atr 275/55R20
- (Winter Rims)Stock steel rims wrapped in Cardovan Wild Trac Radial Suv
- Euro Tail Lights
- Cloud Rider Screen Front
- 2002 Ford HARLEY DAVIDSON LEER Tonneau Cover
- 2000 Front Grill And Bumper swap
- XLT power mirrors swap
- 2'' True cowl induction hood
Interior Modifications
- XLT power door swap
- Blue L.E.D Lights In The Hvac Control Headlight Switch And Gauge Cluster
- 98 Expedtion Bucket Seats And Center Console Swap
- 1 Sony X-plod 12" Subwoofer
- 760 Pionner 2 Channel Amp
- EONON 7 Inch Flipout Headunit
---
"CANT FORD IT DONT BUY IT"
true Canadian lumberjack love the pic with the skidder
May as well try my hand. Henry loves to compete.
Gerry
---
Wright it in script, Wrap it in blue, and Drop it in the winners circle!
Classic Ford Truck Club ; Member Rep
Quote:
true Canadian lumberjack love the pic with the skidder
Hence the name " lumberjack " it's because I work in a sawmill year round, and in the winter I do logging thats the small skidder I drive it's a 440, the big skidder is a 648E with a grapple
---
Lumberjack
2010 F150 Supercrew 4X4
sweet. up here its all minning and logging so i see alot of them lol plus im a hd mech at the local mine.
Nice so I guess you get to see all different kinds and sizes of skidders, I will post a picture of the big skidder in my thread

SORRY for thread jacking so back to ROTM
---
Lumberjack
2010 F150 Supercrew 4X4
Quote:
May as well try my hand. Henry loves to compete.
Gerry
This ...is gonna sound maybe weird...but ..I think Henry is handsome.
---
Posting Rules

You may not post new threads

You may not post replies

You may not post attachments

You may not edit your posts

---

HTML code is Off

---