September ROTM - Entries closed
---
It's that time again ford tough members !!
Time for Ride Of The Month !!
I'm pleased to announce that in honour of the Meet & Greet scheduled for Sept 30 @ Noon in Guelph, the rules this month are going to be slightly different !!
Rule #1 - Contest is open to
all
ford tough.ca members, regardless if you have been voted ROTM in the last year or not.
Rule #2 - Enter as many pics of your ride as you see fit.
Rule #3 - New (one time only) prize for First Place:
This is a size "Large" nylon jacket I received from Ford Racing as a freebie when I bought my black SVT wheels.
It commemorates 110 Years of Ford Racing, and has never been worn.
I'm also throwing in the usual ford tough.ca decal for the win.
Here's the catch.....if you are voted September ROTM, you
MUST
be in attendance at the Meet and Greet in Guelph to collect your winnings.
No show means no win, and the next ride (with the most number of votes) that shows up receives the jacket, and ROTM honours.
Entries will be accepted until Tuesday Sept 25 @ 17:00 EST, polls will then open until Saturday Sept 29 @ 17:00 EST, at which time the winner will be announced.
Good luck, and have fun !!!
---
801A
- 6550 lb bundle of joy
Join Date: Jul 2012
Location: Shelburne
Posts: 78
Here is my entry for ROTM. If this is the wrong place to post, please move to the proper spot. Thanks.
Well good luck to everyone that enters, as thats a kool 1st place prize
---
Lumberjack
2010 F150 Supercrew 4X4
Hmmmm maybe I should get some more pictures together.
---
2012 STX 5.0L Sturgis/Boss 302
I'd throw pic's of my truck up, but a white truck is posted and will win
lol
---
2012 XLT F150 (Sterling Grey)
Tonneau Cover, 15% Tint, 6" Rough Country Lift, 18" Helo 6 Wheels(chrome), 35" Toyo Open Country A/T's, SuperChip, Rear Wheel well Liners, Hood Shield,
Window Visors, Fender Flares
Ok Now there's a black one too.
Truck Stats:
2012 F150 STX Ext cab
5.0l 2wd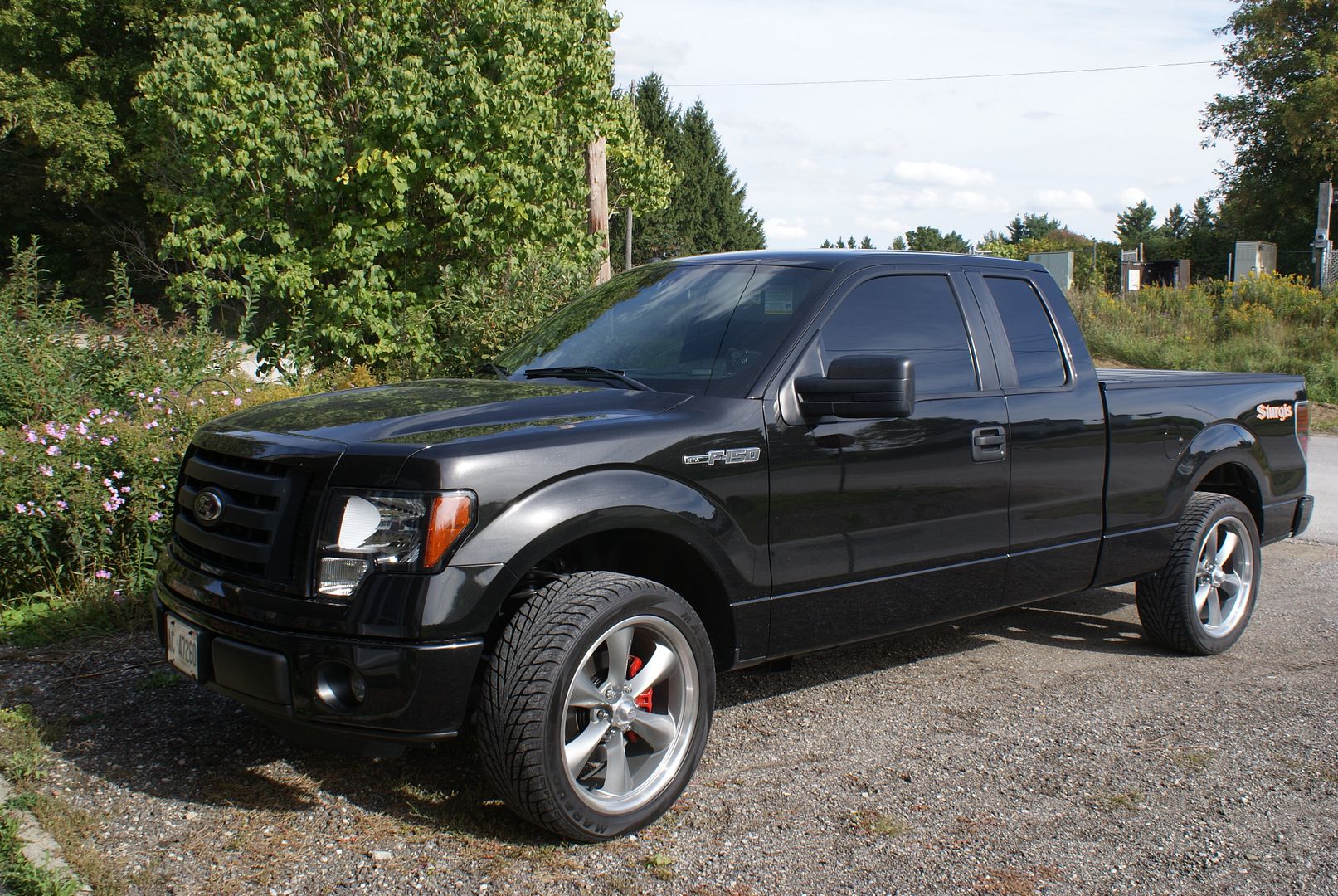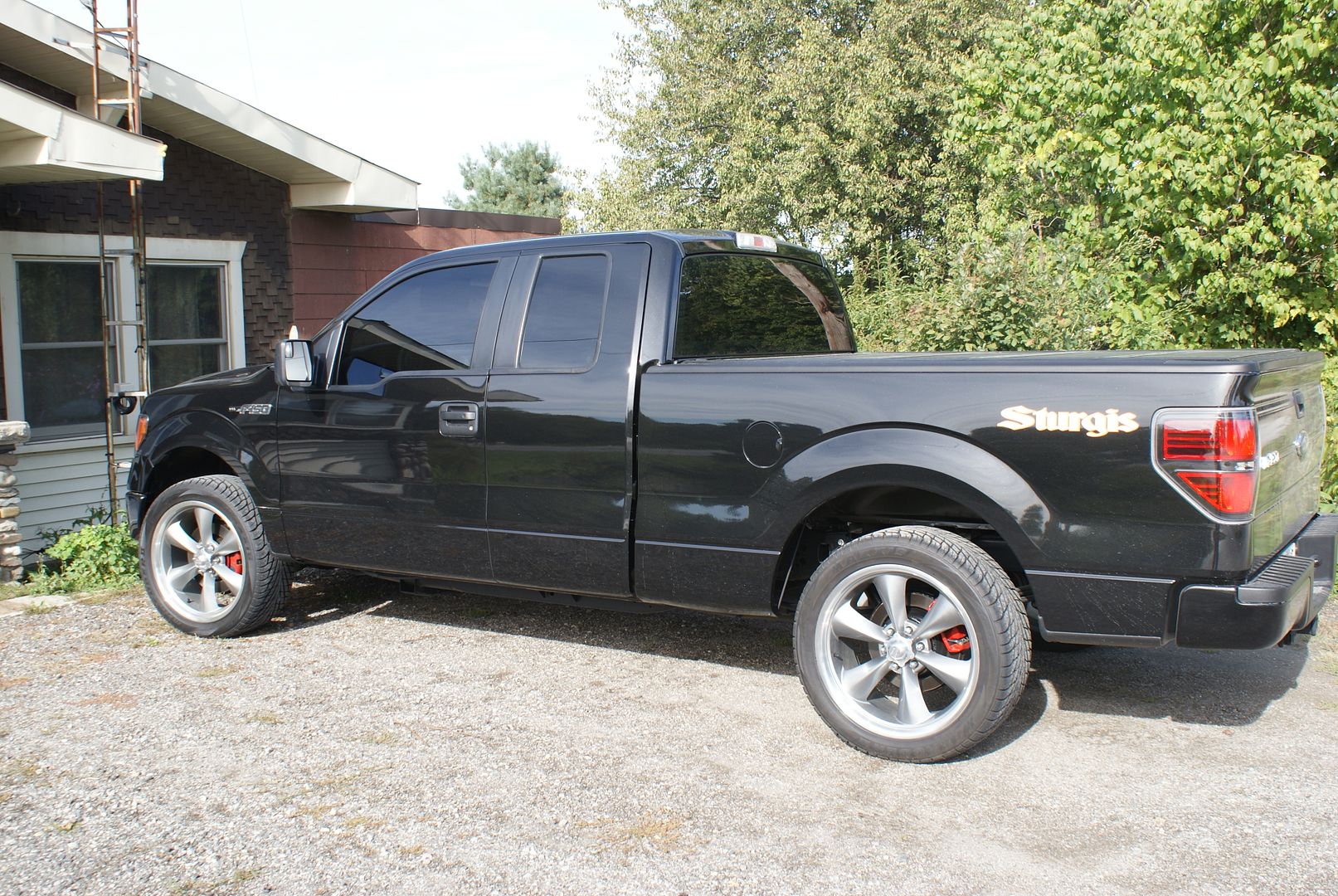 Harley replacement Head and tail Lights
22" American Racing Torque wheels
Maxxis Marauder II 305/40/R22 Tires
2" Leveling Shackles out back
BakFlip G2 Tonneau Cover
Bed Rug Box Liner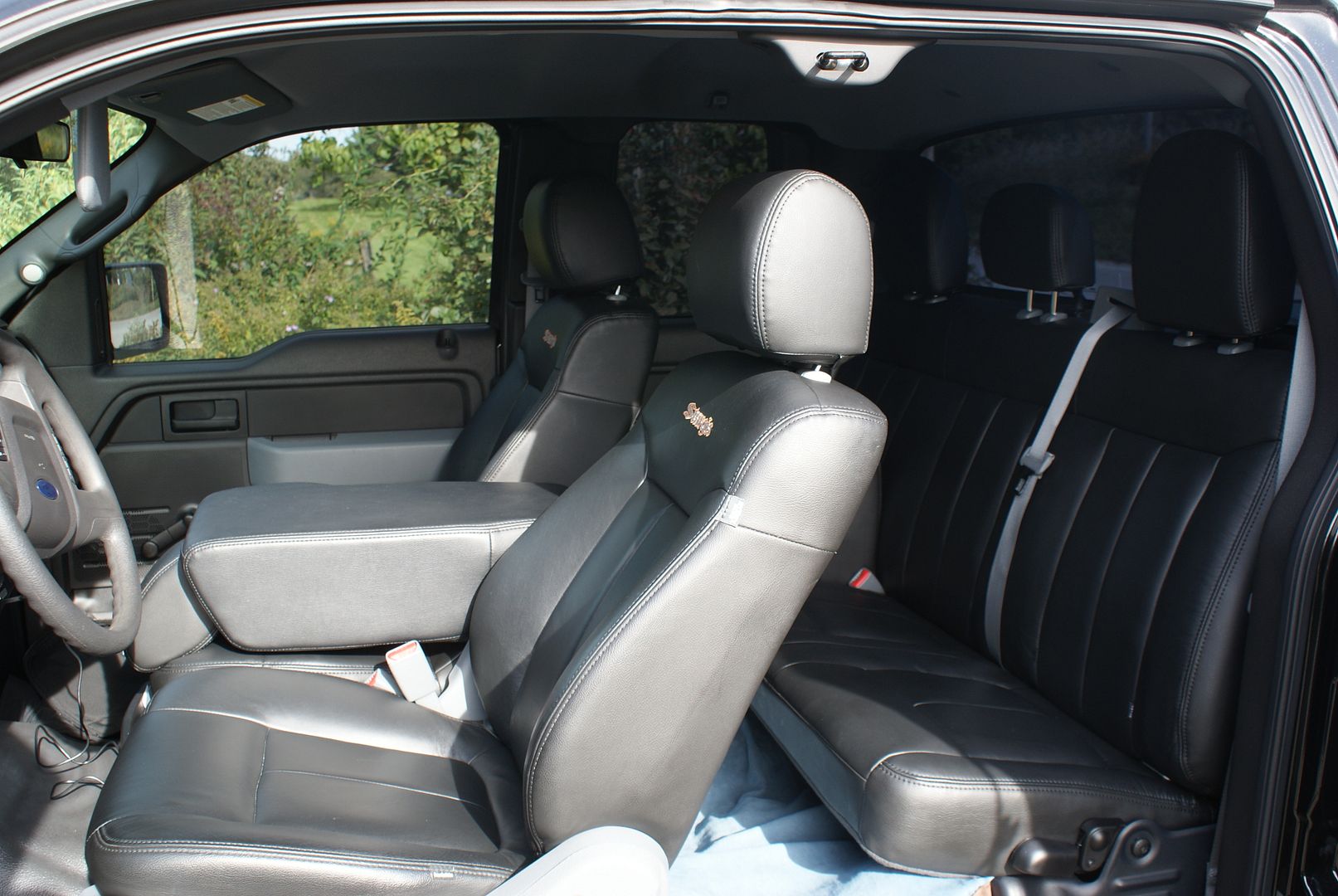 25% tint up front, 5% out back
Katskinz Leather interior replacement
SCT 8900 Touch Screen wireless Flash Tuner
Viper Alarm with Smart Start iPhone ready GPS module
Power Door locks installed
Boss 302 Intake manifold
AFE CAI system
3" Magnaflow Cat back system
5Star Tuning Custom tunes installed
That is a nice truck ^^^
---
2016 F150 XLT XTR 4x4 2.7 Ecoboost
Hey BossF150 did you get your truck from Black Stock Ford ? as there the only dealer I know that does the " Sturgis " project. But it's a sweet ride you have
---
Lumberjack
2010 F150 Supercrew 4X4
Yes sir I did. But then I went a little over their package. It all started with wheels
---
2012 STX 5.0L Sturgis/Boss 302
Quote:
Yes sir I did. But then I went a little over their package. It all started with wheels
It all starts some where and it just never seems to end the modding bug bites and you just can't stop the itch
---
Lumberjack
2010 F150 Supercrew 4X4
Posting Rules

You may not post new threads

You may not post replies

You may not post attachments

You may not edit your posts

---

HTML code is Off

---