Entries closed- February ROTM.
---
fordtough.ca members....time to grab those digital cameras and fire up those creative pictures!!
Submissions are now being taken for ROTM for February 2013......submissions open until Friday January 25 @ 16:00 EST, and voting until Wednesday January 30 @ 16:00 EST.
Basic guidelines are :
1. Minimum 10 posts to enter contest.
2. Same truck cannot win twice in calendar year.
3. Members may enter and win for as many different vehicles as they own.
Voting is based on the ride, not the pic, so knock yourselves out on the pics that show off your ride the best....exterior, interior, spare tire...whatever.
Special prize up for grabs this month, thanks to SKRWZ for offering up a piece from his personal collection.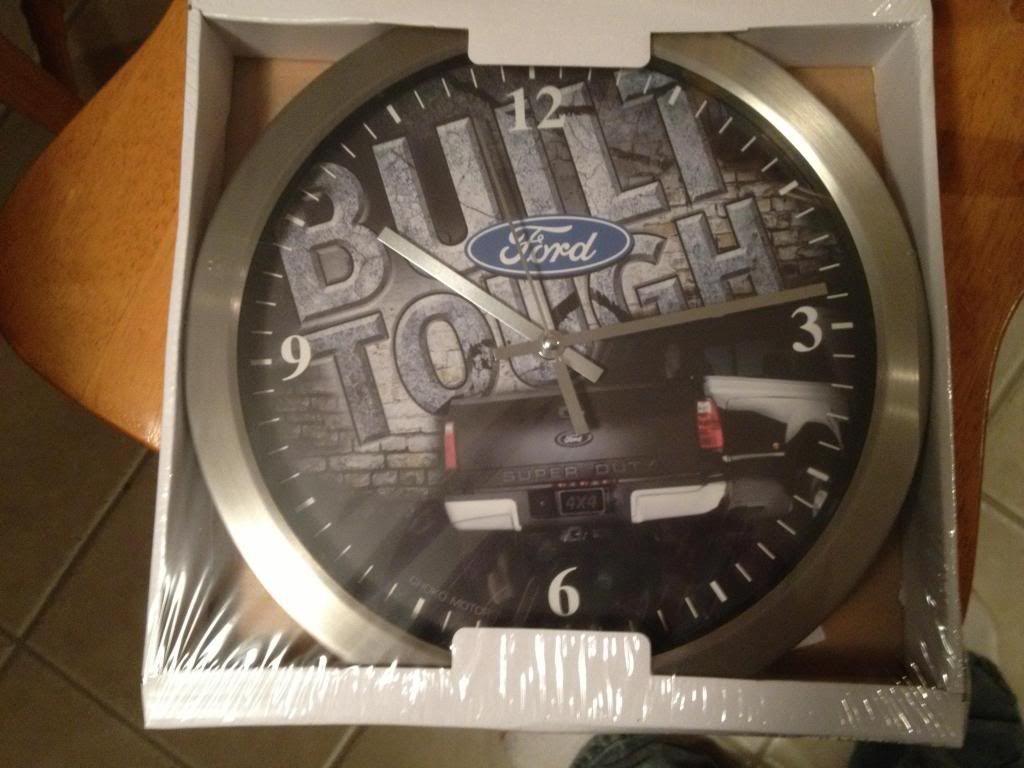 ---
801A
- 6550 lb bundle of joy
Open for submissions. Winter theme/your truck in the snow pics encouraged.
---
801A
- 6550 lb bundle of joy
Thats a sweet clock
---
Lumberjack
2010 F150 Supercrew 4X4
Quote:
Thats a sweet clock
New calendar year Grant....submit pics and become fordtough's reigning ROTM champion with wins in three consecutive years, 2011, 2012 & 2013.
I say you could git 'er done.
---
801A
- 6550 lb bundle of joy
Join Date: Feb 2009
Location: Kitimat, BC
Posts: 1,079
That is a sweet clock. Can't help but notice it's a Super Duty on there! Gotta see what I can find for winter shots of my SD.

Anyone one with a SD should enter this month.
---
The Hauler - '05 F-350 4x4 CC Dually 6.0 Powerstroke
The Project - '90 Ford Bronco 4x4
The wife's - '11 Ford Escape
For every minute you are away from work...you can add two minutes to your life!
Sorry sort of new here do i post pictures directly to the thread or do I need to e-mail them to someone?


Thanks James
Post all your submission pics here , no e-mailing required, one stop shopping.
---
801A
- 6550 lb bundle of joy
ok thanks will have to get some recent shots with all the add ons when I get home tomorrow in the daylight
Thats a nice looking F150 James
---
Lumberjack
2010 F150 Supercrew 4X4
Posting Rules

You may not post new threads

You may not post replies

You may not post attachments

You may not edit your posts

---

HTML code is Off

---