Winner April 09 ROTM
---
Congratulations to Dutycalls on winning the April 09 contest.
Your truck will look great as the may truck in next years calendar.
FordTough.ca Username: DutyCalls
First Name:Mike
Email Address:
[email protected]
Age:34
Location:North Bay, ON
Year:2000
Model:Ford F350
Engine/Drivetrain Modifications:Underdrive pulleys/Gibson cat-back/Mustang air box
Suspension/Brakes Modifications:6" Icon all spring lift/4.88 gears/Detroit locker in rear/38 Super Swamper SSR's/ Superlift Braided brake lines/Warn manual hubs
Exterior Modifications:dents/yellow tailgate
Interior Modifications:dust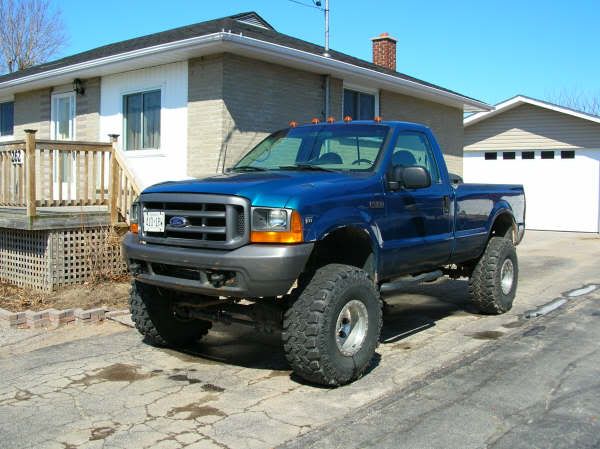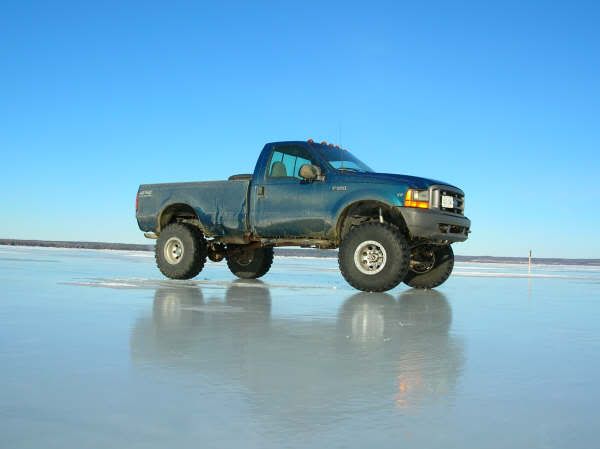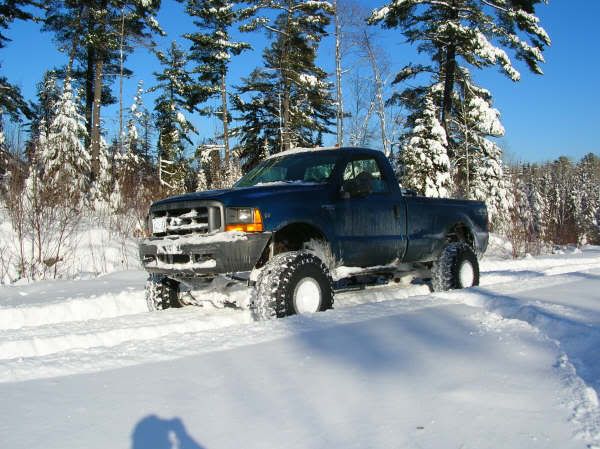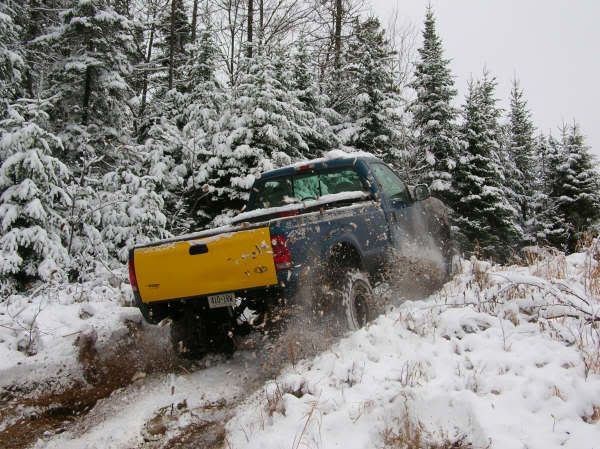 __________________
---
congrats man!
---
60% of the time, it works, everytime
Congrats good looking truck
CONGRATS Mike on being April's ROTM and you got a great looking truck
---
Gordon
Proud owner of 1998 NASCAR special edition F-150
(Celebrates 50 yrs of NASCAR and the F series truck)
My Pictures
Join Date: May 2008
Location: North Bay
Posts: 368
Thanks guy....i'm not to sure about the "great looking" part with all the dents and paint peeling...but it sure works great


Thanks again
Congrats Mike. She's a sweet ride.
---
2013 f150 Ecobeast
3.55 E locker
FX4 Screw
SSI tuned!!!!!!!!!!!!!!!!!
Congratulations, awesome truck
---
I am not speeding, I am qualifying!

No officer I wasn't tailgating, I was drafting!

You might be a redneck if : you think the last words to the Star Spangled Banner are, "gentlemen start your engines"
Posting Rules

You may not post new threads

You may not post replies

You may not post attachments

You may not edit your posts

---

HTML code is Off

---