View Poll Results

: ROTM October 09

tohi2care
12
33.33%
zip
5
13.89%
Northern Supercrew
3
8.33%
MJG
16
44.44%
Voters: 36. You may not vote on this poll
October 09 Voting
---
Its finally time to get the vote started, better late than never.
---
tohi2care
---
FordTough.ca Username: tohi2care
First Name: Cam
Location: Langley, BC
Year: 2006
Model: F150 XLT 4x4
Engine/Drivetrain Modifications: Gryphon Programer, S&B intake
Suspension/Brakes Modifications: 2.5" Leveling kit, 1.5" AAL, Power Slot Rotors, Hawk Ceramic brake pads, Magnaflow 3" cat back exhaust
Exterior Modifications: HD grille, DIY HD lights,4300K HID, Tinted front windows, Tinted Tail lights, Steel Rock sliders, 17"x8" Ultra Mammoths with 35x12.5 Pro Comp MT, Stainless door handle covers, Stainless exhaust tips
Interior Modifications: Pioneer Avic D3, Pioneer 600W amp, Pioneer Premier 1200w shallow mount sub in custom box.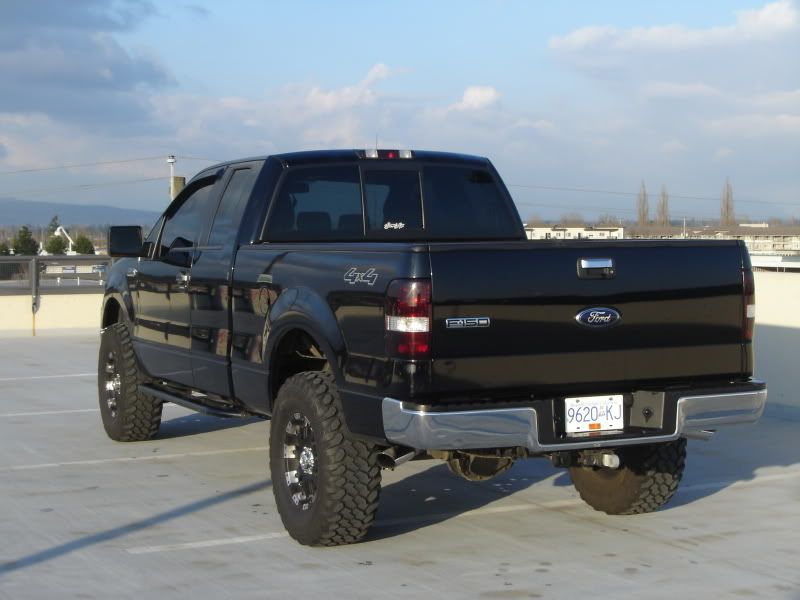 ---
---
Last edited by tohi2care; 10-23-2009 at

10:50 PM

.
zip
---
FordTough.ca Username: zip
First Name: Chris
Location: Princeton BC
Year: 1966
Model: M100
Engine/Drivetrain Modifications: none yet
Suspension/Brakes Modifications: none yet
Exterior Modifications: none yet
Interior Modifications: none yet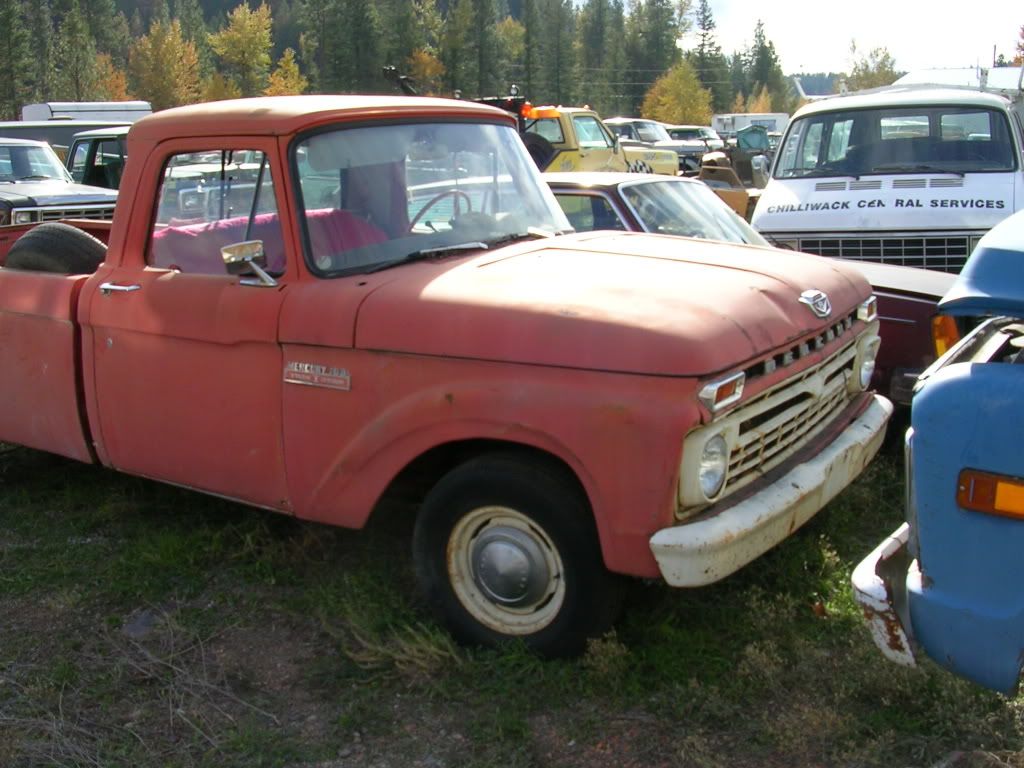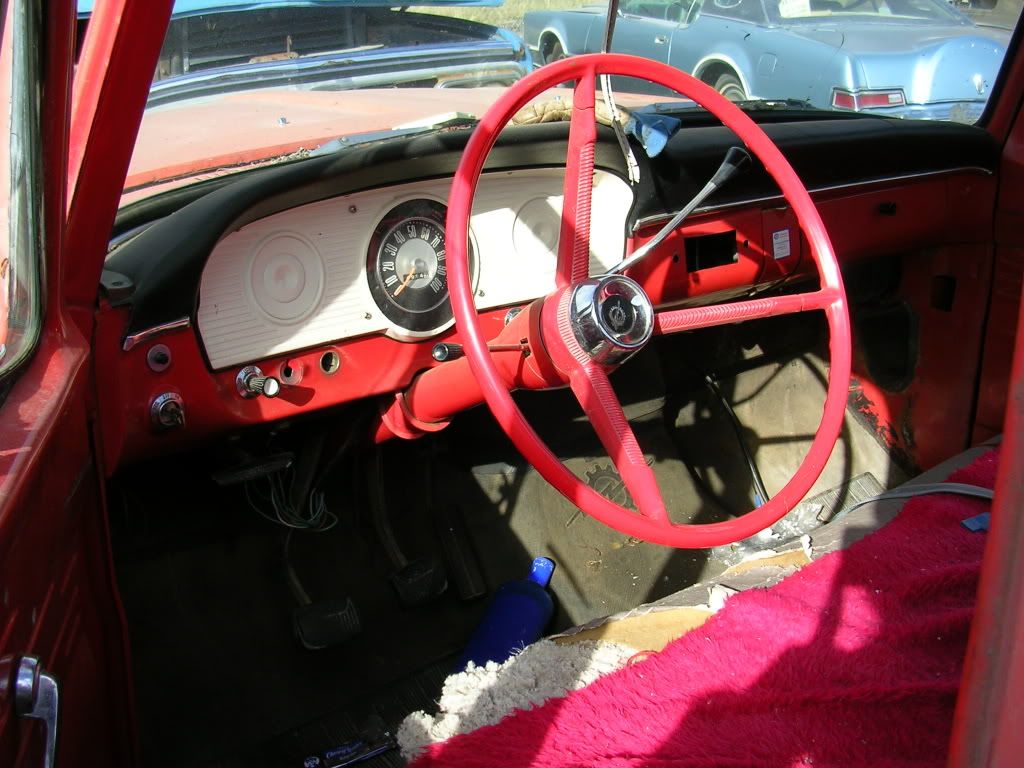 ---
Northern Supercrew
---
FordTough.ca Username: Northern Supercrew
First Name:Glen
Location:Watson lake
Year:2008
Model:F150, XLT, Screw
Engine/Drivetrain Modifications:Gryphon with 87 perf and 87 tow custom tunes
Suspension/Brakes Modifications:N/A
Exterior Modifications:4300 Hid fogs and heads, painted white heads and tails, painted white grill, soft tonneau cover, bug deflector, ford box liner
Interior Modifications:Garmin StreetPilot c550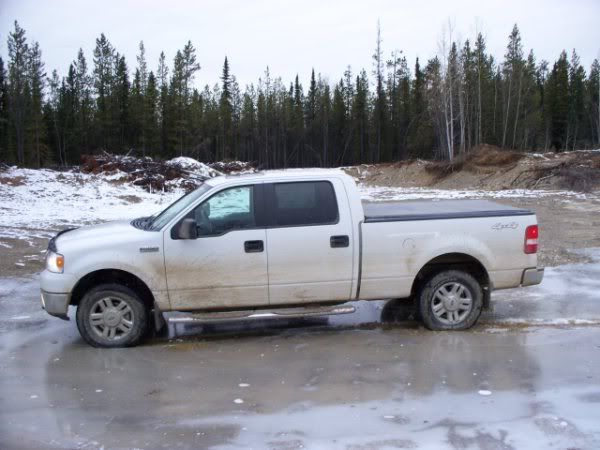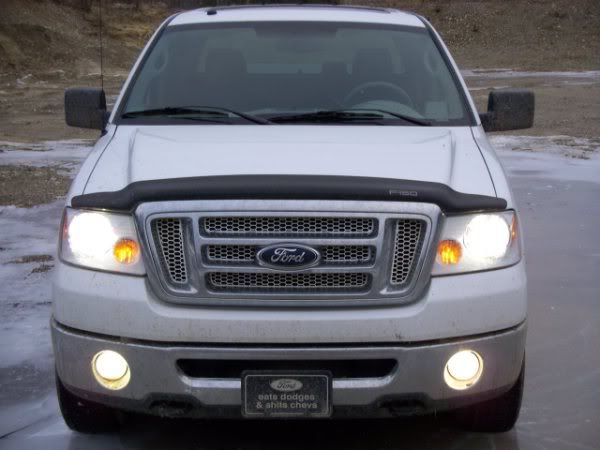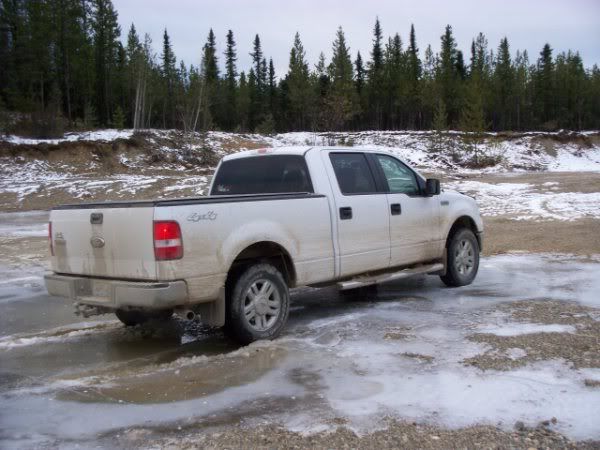 ---
MJG
---
Fordtough.ca User name: MJG
First Name: Matt
Location: Pickering,ON
Year: 2001
Model: F150 SVT Lightning
Engine/Drivetrain Modifictaions:
6# lower pulley
Steigemeier stage 4 ported supercharger/plenum/throttle body
NGK TR6 spark plugs
AEM Bruteforce Cold Air Intake/K&N filter
Diablosport MAFia MAF extender
Magnum Powers Idler Bracket with 1 extra 90mm idler pulley
SCT Xcal3 handheld tuner
Fluidyne Heat Exchanger/Distilled water with purple ice
L&S Oil seperator
FTVB (tranny valve body) and Moroso tranny pan
5w30 Synthetic Oil
K&N Oil Filter
Autometer Boost Guage/Oil pressure guage
Aerforce Interceptor multipurpose guage (S/C temps, tranny temps, engine coolant temp, fuel pressure etc)
FAST dual wideband guage
Custom Tune by JJ @ Woodbine Motorsports in Maryland
Magnaflow catback
Magnaflow High Flow Cats
Lakewood Traction Bars
Competition Engineering Driveshaft Loop
Braille Lightweight Racing Battery
425HP/495TQ on Street Tune
Suspension/Brakes Modifications: Up front - Belltech 2" spindles and Ford Racing 1.1" Drop coils
In rear - Belltech 3" Shackle/hanger kit with shock extenders and the Helper leaf removed
Exterior Modifications: Stainless Steel Billet Upper and lower grilles with an SVT Cobra Decklid Emblem
Tinted windows
Street Scene Smoothie side steps/rear side steps
Street Scene Rollpan
Smoothed and painted stock bedrails/tailgate handle/tailgate moulding
Tinted and cleared Stock tail lights
Clear corners
Stealth corner bulbs
2003/2004 Factory Ford Racing 18" Chrome Lightning Rims with Hankooks
Torza Trifold Ford Racing Soft Premier Tonneau cover
Rubber bedmat
Custom License Plate
Hitch removed
Spare tire removed
Spare winch assembly removed
Cervini's 3" Cowl Hood
Shorty Antenna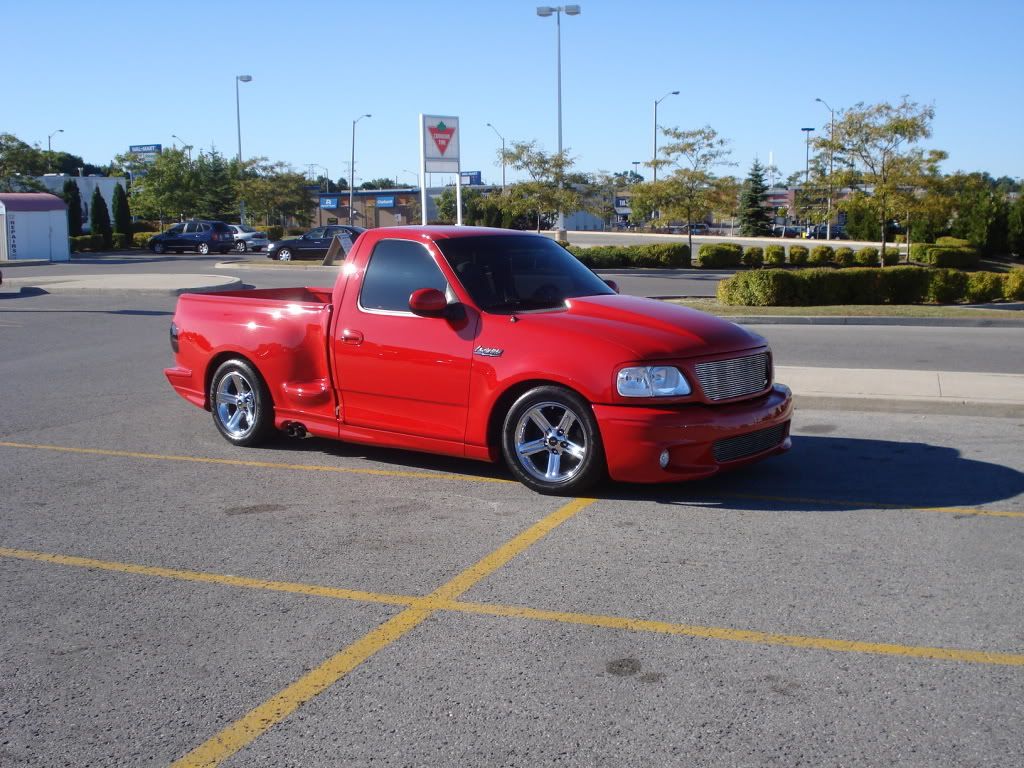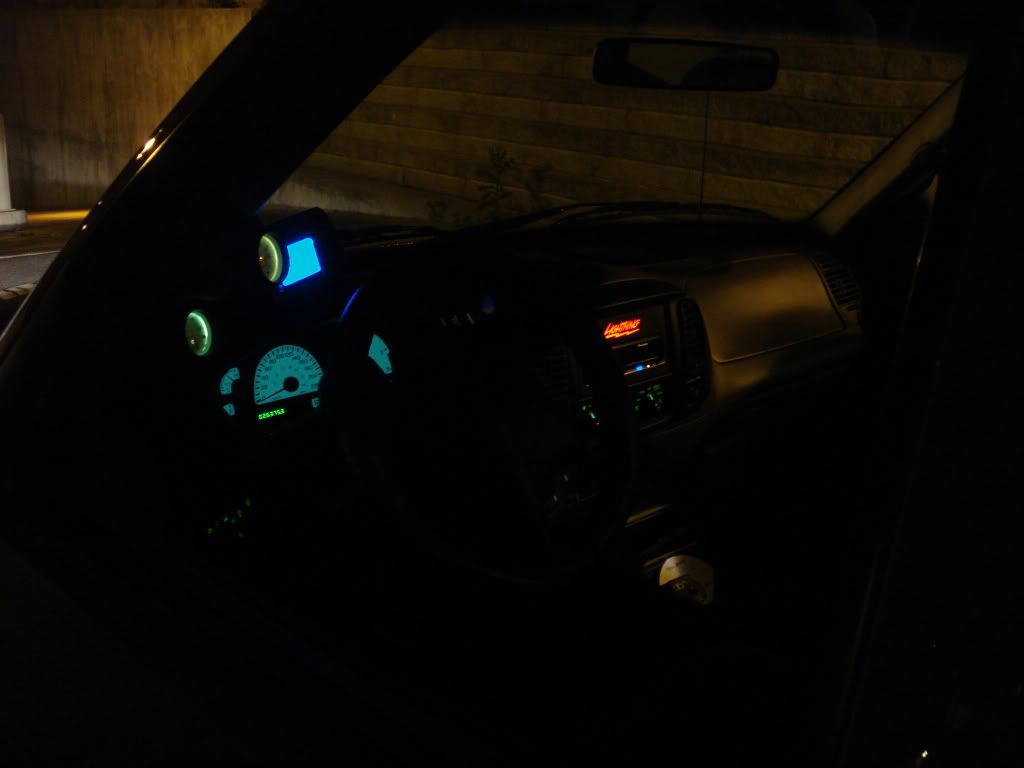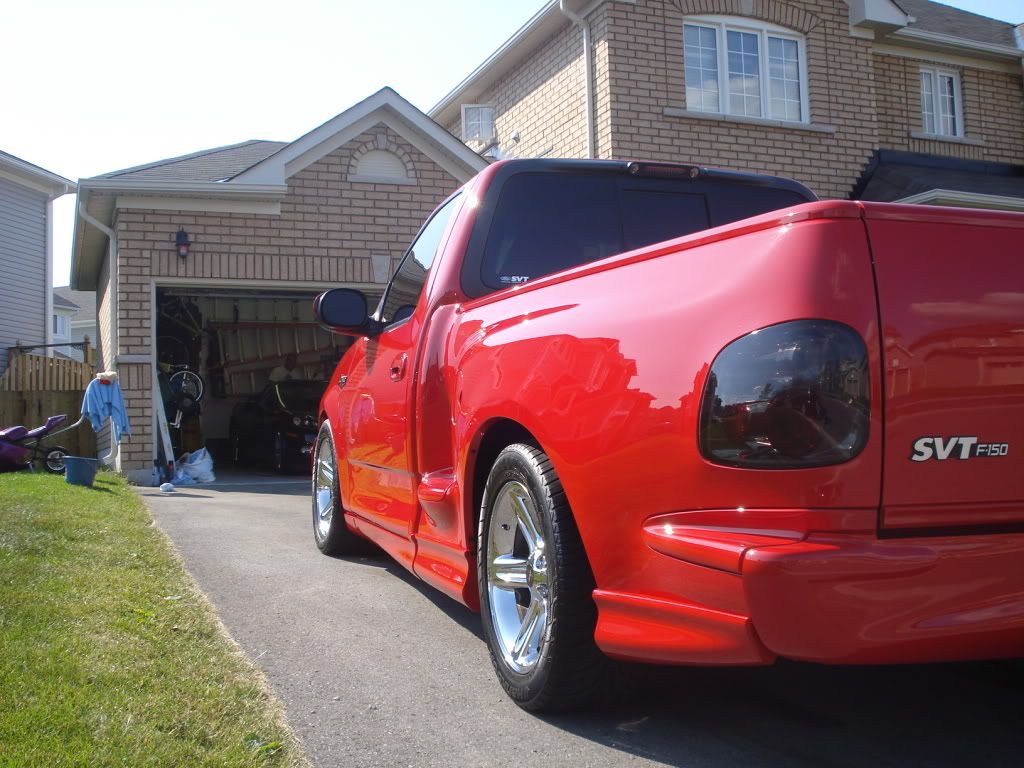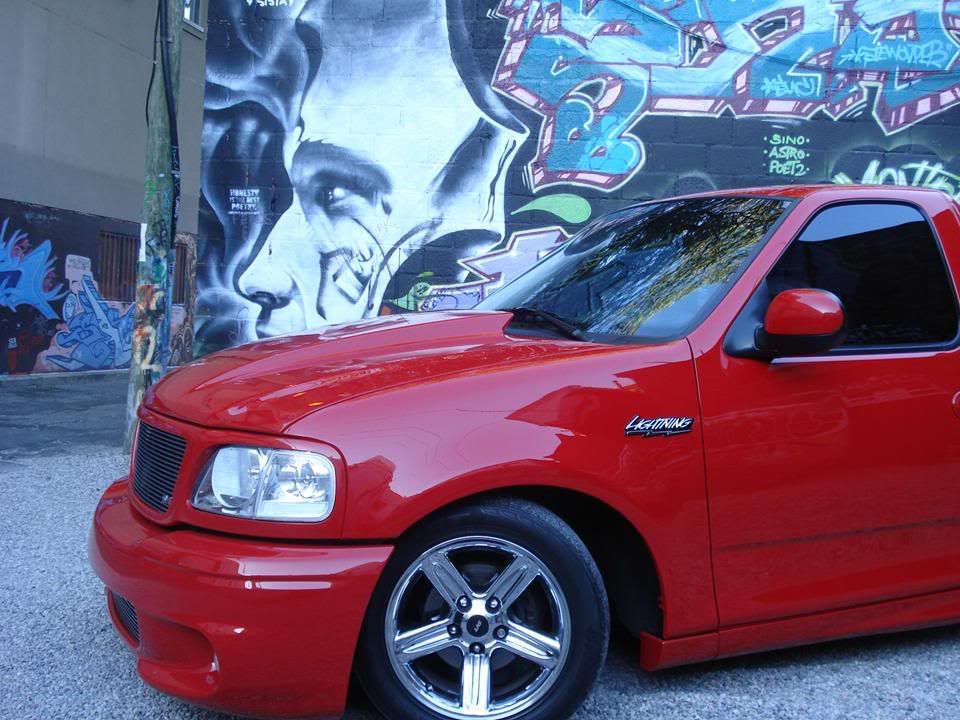 ---
wow!nice range in f series trucks this time 1966 to 2008,ford's ruled for many years!!!
---
a moments silence for the shelbyx,i hope her new owner enjoys as much.
I did just add a new MOD to that list, bought a Ford Racing built shortblock, going to be putting together a new motor over the next year.
---
It's all about the boost!
mjg nice NSX... ?(looks like one) one import i do like
---
2007 F350 6.0L Ext cab short box 4x4
2000 F150 5.4L Reg cab short box 2wd
?? always looking for a new ford project !
In the garage? That`s an 07 C6. NSX are nice though.
---
It's all about the boost!
Mechanic
Join Date: Nov 2007
Location: Windsor Ontario
Posts: 14
Gotta go with Matt (MJG). The L is so nice in soo many ways. Congrats on the short block purchase also. I just know your gonna whipple it.
Similar Threads
Thread
Thread Starter
Forum
Replies
Last Post
ROTM Contest: September 09 Voting

jdcrush

R O T M - Voting & Monthly Winners

7

10-12-2009

11:16 AM

ROTM Contest: Aug 09 Voting

jdcrush

R O T M - Voting & Monthly Winners

8

08-27-2009

12:21 PM

ROTM Contest: Voting July 09 ROTM.

jdcrush

R O T M - Voting & Monthly Winners

8

07-26-2009

09:30 PM

ROTM Contest: Voting for May 09 ROTM

jdcrush

R O T M - Voting & Monthly Winners

21

05-22-2009

01:46 AM
Posting Rules

You may not post new threads

You may not post replies

You may not post attachments

You may not edit your posts

---

HTML code is Off

---