View Poll Results

: ROTM Vote

Will
24
88.89%
Destructicon
3
11.11%
Fordsforever6.0
13
48.15%
Multiple Choice Poll. Voters: 27. You may not vote on this poll
Nov. & Dec. Voting
---
Heres the 2-fer I promised. This months vote is for the last two spots on next years Calendar. You are allowed two votes, whichever two trucks get the most votes are in. Here are your choices.

1. Will

2. Destructicon

3. Fordsforever6.0
---
Will
---
FordTough.ca Username: Will
First Name: Marc
Location: Quebec
Year: 1953
Model: F100
Engine/Drivetrain Modifications: 454 chevy engine stroker, 700r4 trany with shift kit, 9¨ford diff with a detroit locker.
Suspension/Brakes Modifications: front and rear disque
Exterior Modifications:1972 front chevelle clip, boyd coddington wheels(rear 295/40/20 front 245/45/18), shave hood vent, shave door handle (door popper).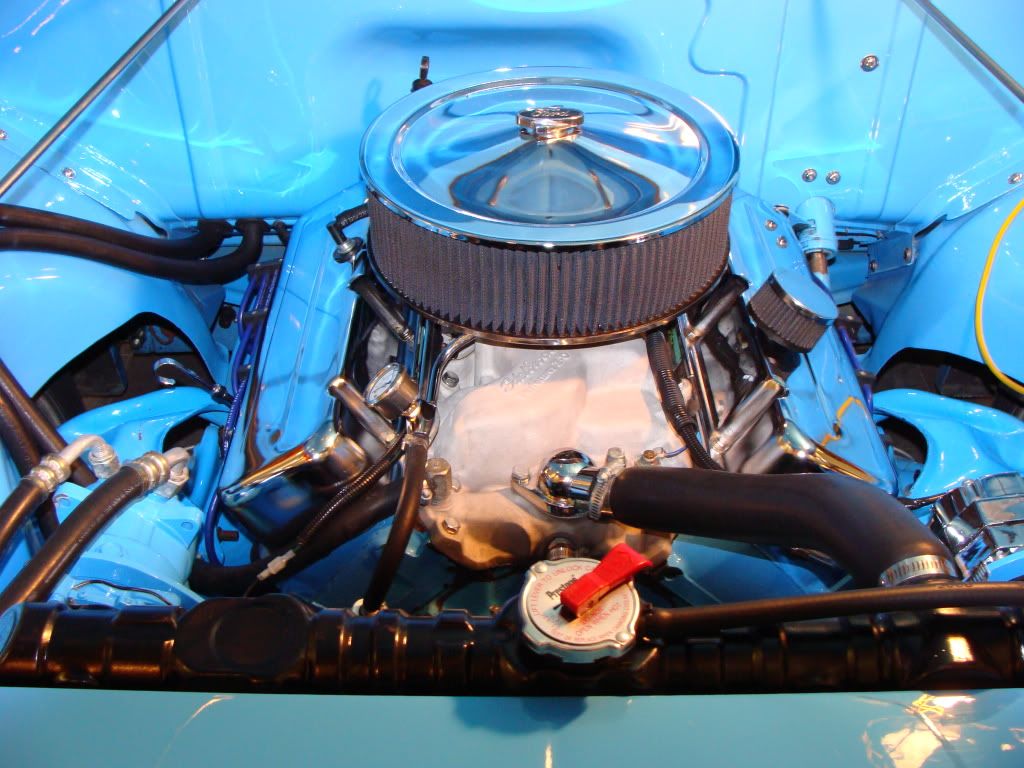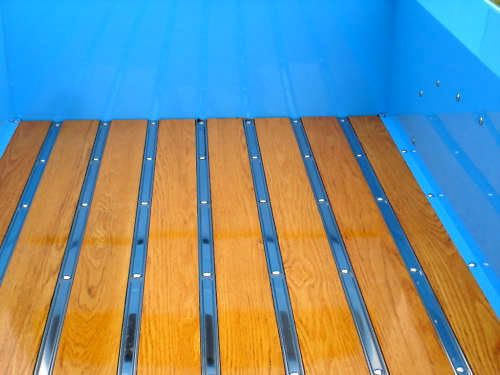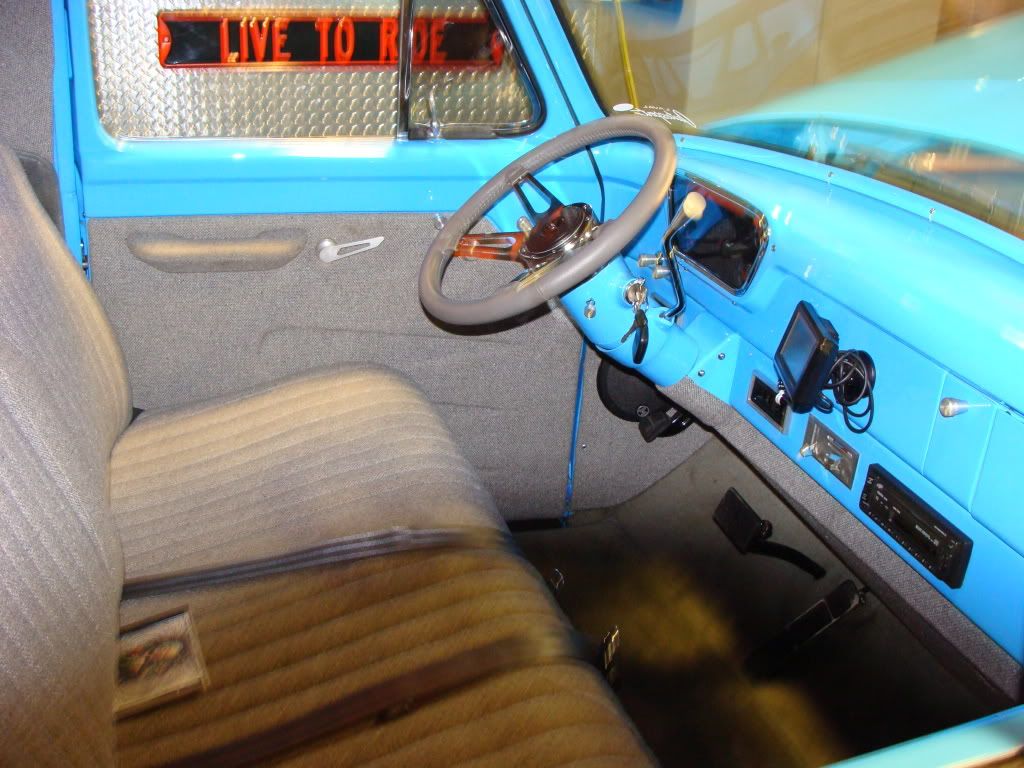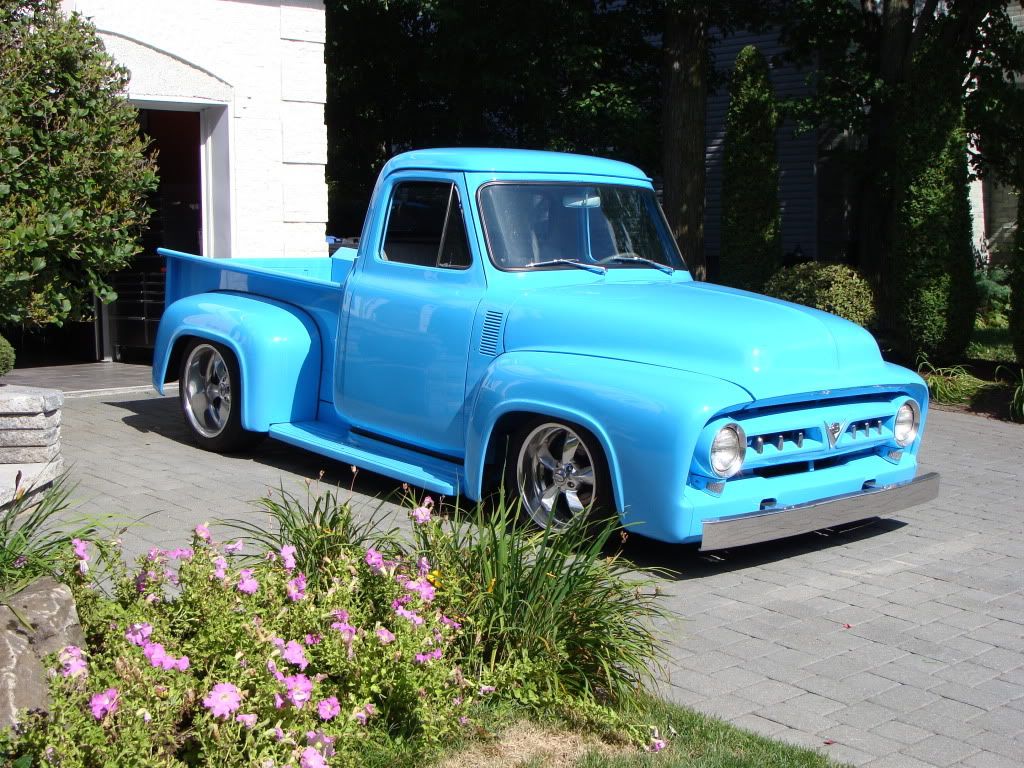 ---
Destructicon
---
FordTough.ca Username: Destructicon
First Name: Mike
Location: Hamilton
Year: 1995
Model: F150 XL
Engine/Drivetrain Modifications: Installed NP205 transfer case. Converted from single rear driveshaft to split. Changed auto-lock hubs to manual-lock hubs. Changed radiator to higher capacity. Changed from M5R2 2wd tranmission to ZF S5-47 4x4. All the drive shafts are now custom cut, welded, balanced and installed.
Suspension/Brakes Modifications: Changed rear axle gearing form 3.08 to 3.55. Changed front axle from twin I beam to 4x4 Dana 44. Changed front springs to 5.0l (302 CID) capacity.
Exterior Modifications: Changed to power mirrors. Changed steel rims with chrome inlay to Ford aluminum alloy centerline rims.
Interior Modifications: Converted to power windows. Converted to power door locks. Installed cruise control. Converted to tilt steering. Changed bench seat to bucket seats. Installed center console with 2 cup holders!!! Changed cassette radio to CD/MP3 radio with remote. Changed instrument cluster to all gauges.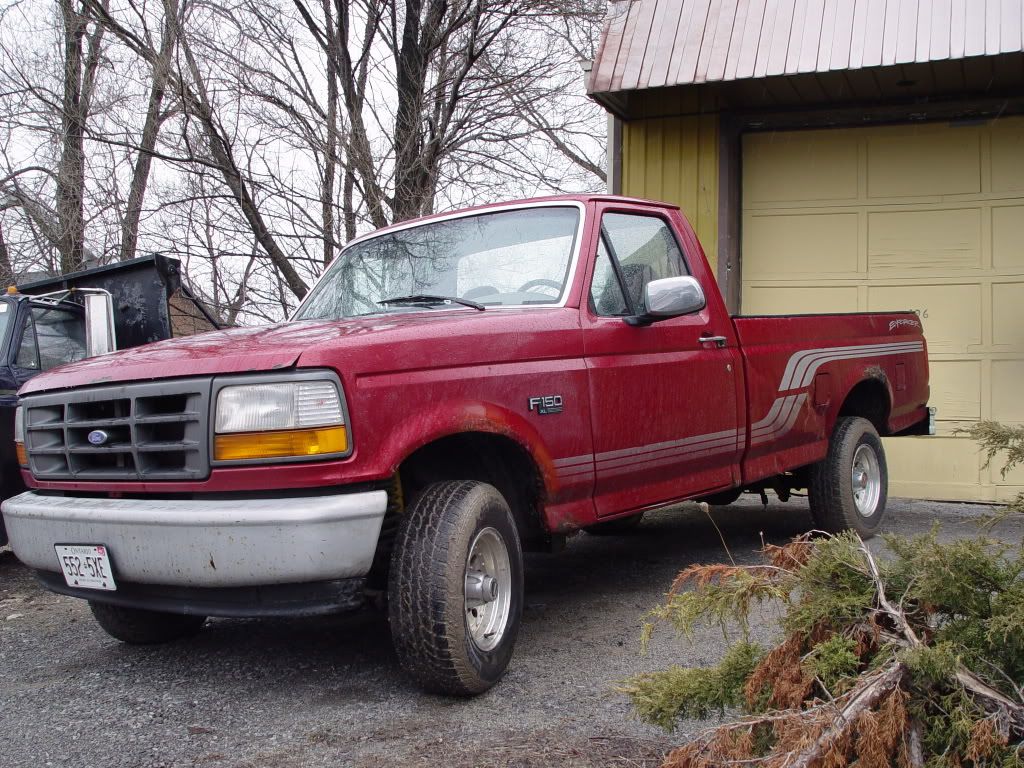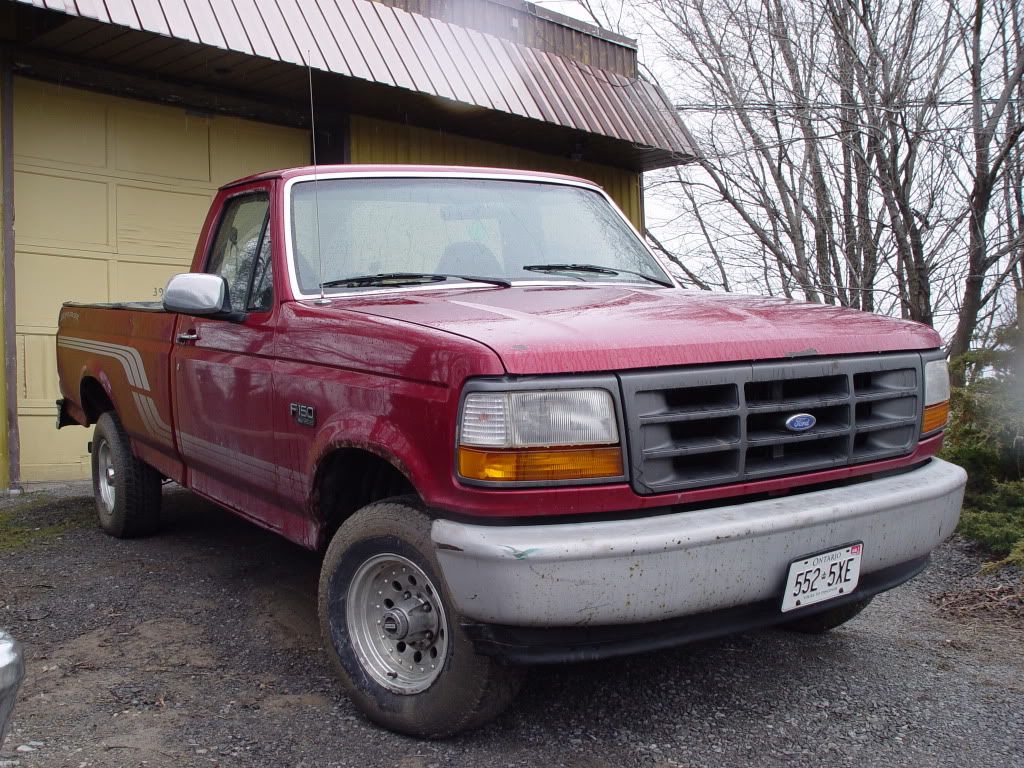 ---
Fordsforever6.0
---
FordTough.ca Username: Fordsforever6.0
First Name: Andy
Location: Kitimat, BC
Year: 2005
Model: F-350 XLT Crewcab 4x4 Dually
Engine/Drivetrain Modifications: 6.0 Powerstroke Diesel with CFM intake, RCD EGR delete/bypass kit...exhaust next
Suspension/Brakes Modifications: All greaseable front axle
Exterior Modifications: "Truck Covers USA" aluminum roll-up tonneau cover, Gooseneck hitch...Stainless running boards next
Interior Modifications: Coolest aluminum dash emblem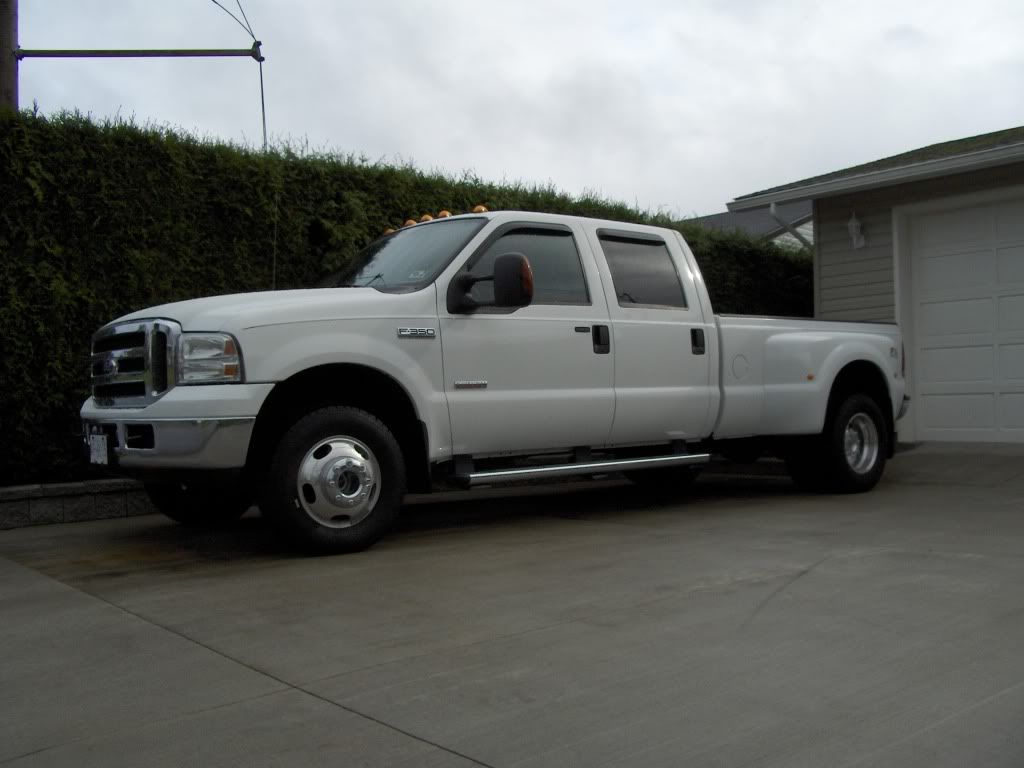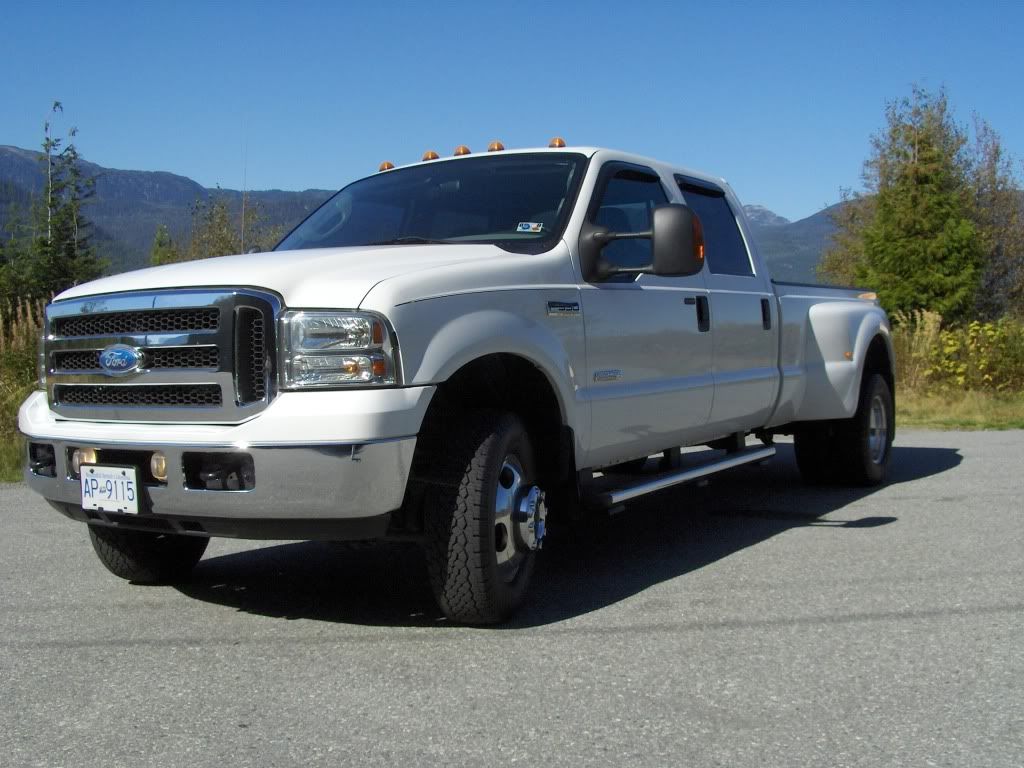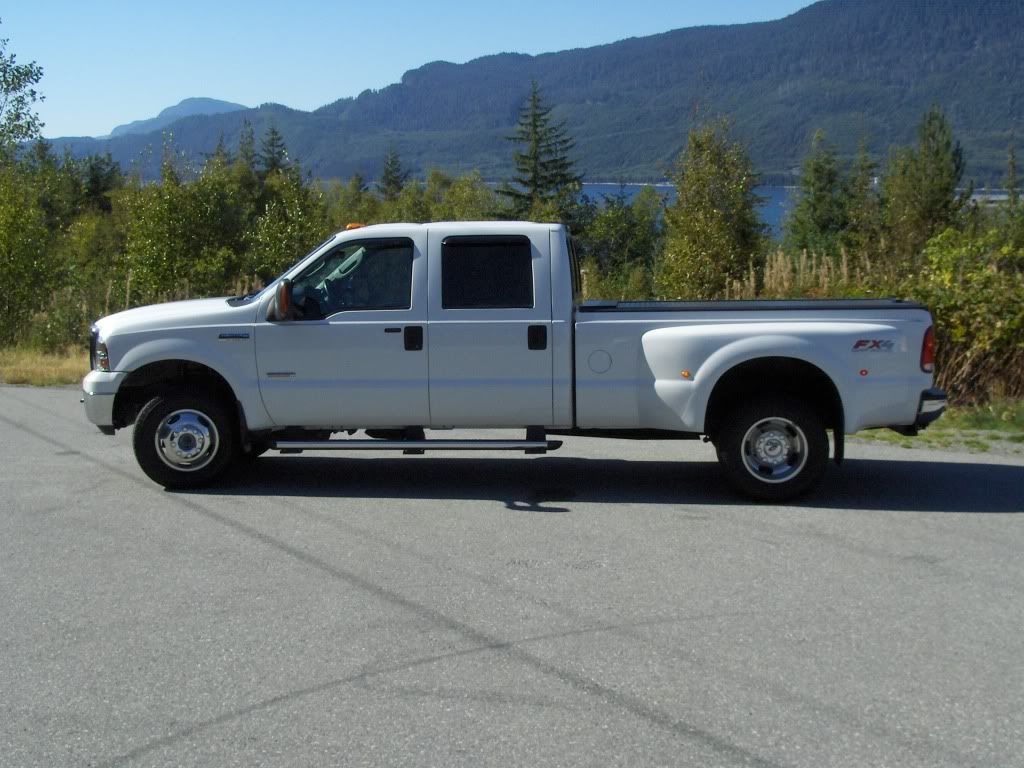 ---
Love the F100 other than the chevy motor, but I voted for it because I love old school trucks and thats 1 nice truck.
---
Lumberjack
2010 F150 Supercrew 4X4
Posting Rules

You may not post new threads

You may not post replies

You may not post attachments

You may not edit your posts

---

HTML code is Off

---