hate mail for the http://www.f150online.com/forums
---
Does anyone know this guy? He says he lives in Hamilton
http://www.f150online.com/forums/4927450-post9.html
What The Fek kinda Dufus are y'all, anyway?
Cheef lives in T/O. I live in the Hammer, like you.
Thus - Please note: THERE IS NO ONE 'LOCAL' THAT IS WORTH A DAMN TUNING F150'S..
It is not even CLOSE to the being the same as tuning mustangs or (shudder) ricers - and that's all that we have around here - crappy ricer shops.
THAT is why we ( and a lot of other folks) do mail-order tuning. OR even better, someplace CLOSE like Livernois to do dyno sessions. Most folks would KILL to be this close to a well-respected shop that knows F150 SCT custom tuning.
I happily drove 10+ hours to Virginia for some of mine. Troyer Performance. I also use email tuning from VMP - as stated in my previous PM.
The only others worth trusting a truck to are in Jersey (JDM) and Georgia (PHP). Well, there's also 5Star but I have my personal reservations there - and they are in South Carolina. We are DAMNED lucky Livernois is in Detroit!!!
In any case mail-order or live dyno), you have the device and the electronic files containing the calibrations. In the RARE event that 'something goes wrong' the tuner feller can email you revised tunes you can load yerself, and you have the capability on the device to datalog the truck and send that to him for review to facilitate this if required.
Clearly - you have a lot or research/reading/learning to do. This site has it ALL for the searching. Yer call. I'm sure you won't ... (Proof = yer poor choice of programmer vendor).
Also as Clearly - you appear to really not care all that much for yer truck - so why don't you just live with the crap canned tunes and continue to ignore the advice of folks who have 'been-there-done-that'.
"four hours" ... wow.
"border" ... more wow.
"$500" ... even more wow ( what did thsat truck scost you again? )
BTW - I sense that you don't bother to check yer PM's either (another Basic forum skill) so you'll never see this. LMFAO !!!
Man ... why me?
MGD out.
W.T.F - Part 2 ...
http://www.f150online.com/forums/492...dcac1428ca6a53
R U serious?
Yer shopping on Price as the predominant criteria ??? Are Ye daft ??? This is yer truck's TUNING we are talking about!
F150's, unlike any other vehicle, have thousands of differentt, unique PCM strategies - it's NOT trivial to tune and it requires Talent, Expertise and Experience in the platform to tune correctly !
What part of this do you not understand?
Look junior - those two shops are not gonna cut it - the first is primarily a diesel tuner; the second is a 'stang/car tuner.
Unless they can unequivocally demonstrate genuine GAS F150 proficiency - just run away.
If you'd bother to pull yer lumpy head outta yer ass long enough to do some research, you'd find many horror stories of folks going to shops like these and end up with lousy tuning at best - or - pekkered trucks at worst ... all to save a few $$$ or for the sake of convenience.
BTW - that Canadian F150 site is the LAST place I'd go for advice - buncha hosers, faggots, pansies and clueless Timmies Trolls - almost as sad as f150Forum - LMFAO !!!
Good grief!
I've concluded Yer too dumb to try and help any further - onto the Ignore list you go.
Again - too bad you'll never see this, as PM's seem beyond yer grasp
---
2012 FX4 5.0 SuperCrew, Magna Flow, dual exhaust, G2 folding hardtop, 60" rear brake/turn light, SCT/ITSX, 295/60R20 Nitto Trail Grapplers, 5star pro tune, N-Fab Pre-Runner Light Bar, 3 9" Hella Rallye 4000 lights, 6" Pro Comp Suspension Lift, K/N Cold Air Kit...
Perfect example of why I have no use for other F150 forums.
Couple that with a lack of basic grammar and spelling skills, classy name calling , wow, this one's got it all.
If this nitwit ever showed that sort of knuckle dragger behaviour here, I'd call for a ban.
There's having a difference of opinion, and being able to express it constructively.
Crawl back under your rock......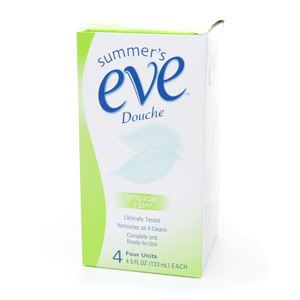 ---
801A
- 6550 lb bundle of joy
cliff notes, i aint reading that shit on my phone its like 5000 pages long.
---

Really? Its the Internet take it easy.
Blair.... saved you the trouble and summed it up in one pic.
---
801A
- 6550 lb bundle of joy
Some people just have their head to far up their own ass to see the light of day.


Sent from my iPhone using Tapatalk
---
Nitrous is like a beautiful girl with an STD. You know you want to hit it but you're afraid of the consequences
Thankfully, I don't think he's a member here Jim....you might be thinking of someone else ??
---
801A
- 6550 lb bundle of joy
Join Date: Mar 2010
Location: Stoney Creek, Ontario
Posts: 1,569
It's not me. I think that would evident, though.
---
Electrician, powered by Tim Hortons, brought to you by Ford. Java Inside!
The Past - 1976 F-350 Crew Cab 1992 - 2006 RIP
The Past - 1995 F-150 XL Enforcer All Gear Drive 2008 - 2015
The Present - 1993 F-250 XLT Turbo Diesel Super Cab 4x4 2015 - ?
The Future - Who knows?
im assuming i know the one car/stang shop there talking about but the diesel shop ? doesnt say what year truck there talking about ? I know JDM doesnt do work on 99-03 trucks anymore ive inquired (over a yr ago) lightnings or reg mod engines trucks. They sell the parts but dont do the performance stuff on them...



sounds like this guys a real winner.... says he works at dofasco... got a buddy working there running a crane will ask him if he knows of this douche bag.
---
2007 F350 6.0L Ext cab short box 4x4
2000 F150 5.4L Reg cab short box 2wd
?? always looking for a new ford project !
Similar Threads
Thread
Thread Starter
Forum
Replies
Last Post
Newbie from ranger-forums

jasgud

New Members Introductions

11

04-11-2008

07:35 PM
Posting Rules

You may not post new threads

You may not post replies

You may not post attachments

You may not edit your posts

---

HTML code is Off

---