Rim Care
---
Back in November, I found an awesome deal on 4 new chrome steel rims (modular-type). I figured for the price they would be great for snow tires and better looking than the black generic winter rims. Anyway, they do look good, but have already started getting rust spots.
Some of the rust simply rubs off, some comes off with a fine steel wool, but it comes back. My question is, what is the best way to look after them, then seal and/or protect them from winter road conditions?
i've got the eagle alloys on mine and they rust badly too. i gave up cleaning them, besides the dirt hides the rust. lol
---
2013 f150 Ecobeast
3.55 E locker
FX4 Screw
SSI tuned!!!!!!!!!!!!!!!!!
lol at dirt

I suppose the newness will wear off for me too eventually and I won't bother worrying about them.
have you searched the net for rim cleaning tips?
---
2013 f150 Ecobeast
3.55 E locker
FX4 Screw
SSI tuned!!!!!!!!!!!!!!!!!
Yep, quite a few options out there....waxes, sealants, protectants, clearcoats...I am just looking to see if anyone has some advice from their experience.
From my past experience with steel wheels, once the rust has taken hold there's not a lot you can do with it.
Use a good quality wheel cleaner (I'm partial to Meguair's products) to keep the corrosive brake dust off, but the rust will always show once the paint or chrome surface has been broken.
Depending on where the defect is, you might be able to wire brush it and hit it with an anti-rust coating. Actually, you could probably do yourself well with a spray can of T40 from Krown - it won't fix the rust but I will stop any further damage plus it will be clear when it goes on so you won't see it.
if its a simple salt issue for winter spray or smear on some lithium grease stops the rust but makes a mess of rims till spring then clean by wipeing off will probly rust during the summer not much you can do other then sandblast re chrome and clearcoated
Last spring when I took them off, I spent a couple of hours cleaning them up and put on a coat of Mother's Paste wax, then stored them indoors. Before putting them on this winter, I gave them a once over with NeverDull then 2 more coats of Mother's. A few snow storms and lots of rain later....the rust is back and growing....LOL

Oh well, they are just winter rims. And are doing what they are supposed to....saving my factory alloys =)
---
2014 F150 FX4 | SuperCrew | 5.0L | 4x4 | Sterling Grey Metallic
this is the back of my chrome rims. not much rust but the hub, i hit it with steel wool and it came off easy. i could have got it all off but i figured no point.
Simple green and elbow grease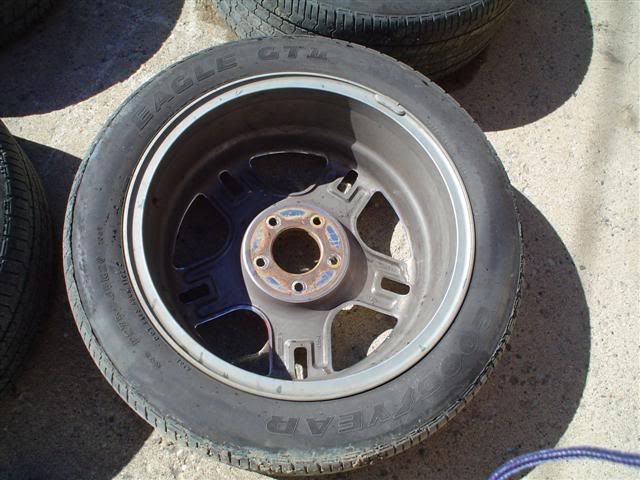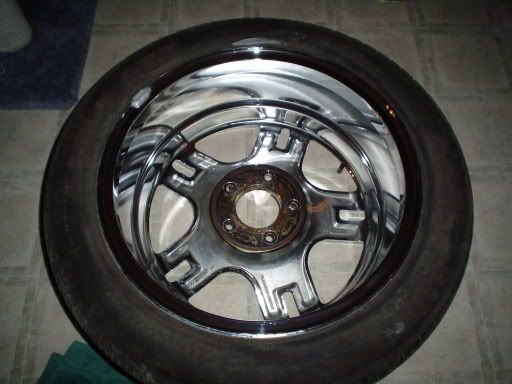 ---

Really? Its the Internet take it easy.
Best thing I have found to protect rims in the winter is putting a few coats of a good paste floor wax and a light coat of grease on top of the wax, the wax cleans up with kerosene and some elbow grease
---
Posting Rules

You may not post new threads

You may not post replies

You may not post attachments

You may not edit your posts

---

HTML code is Off

---