Leveling kit and tires installed!
---
Got my leveling kit and tires installed!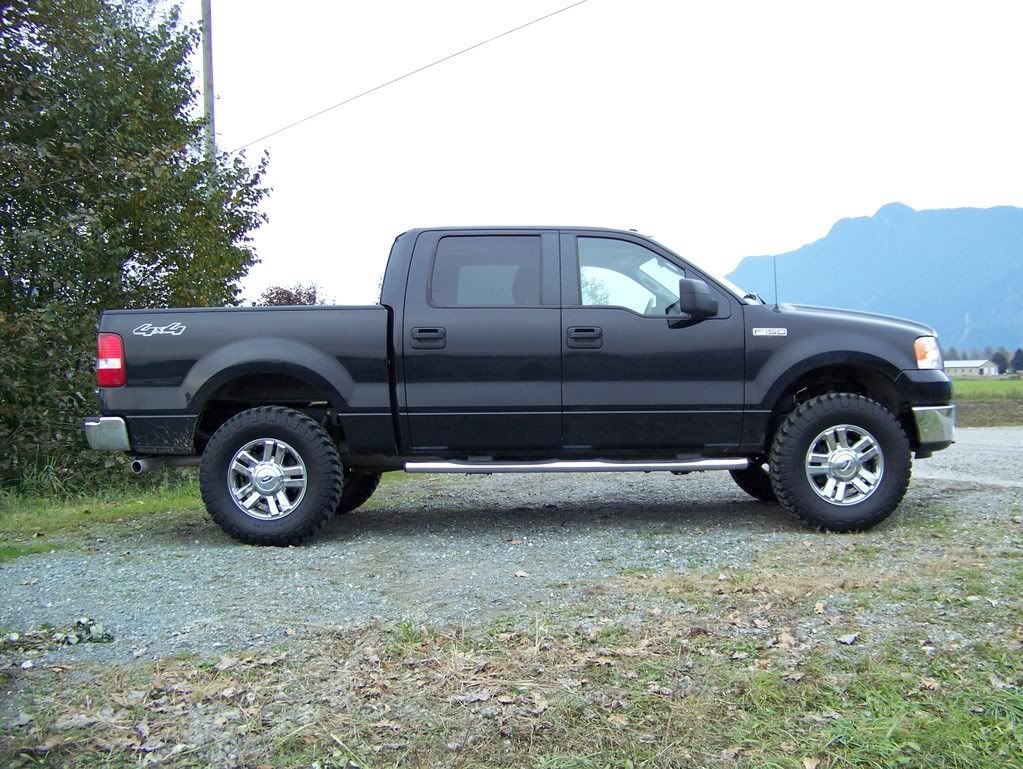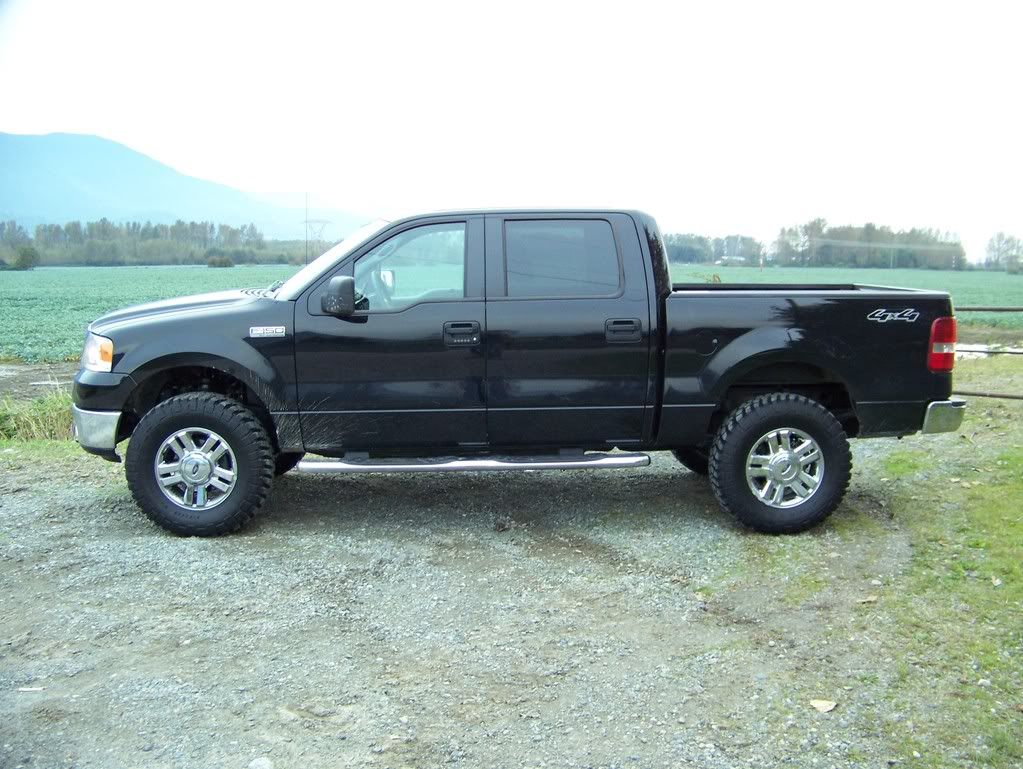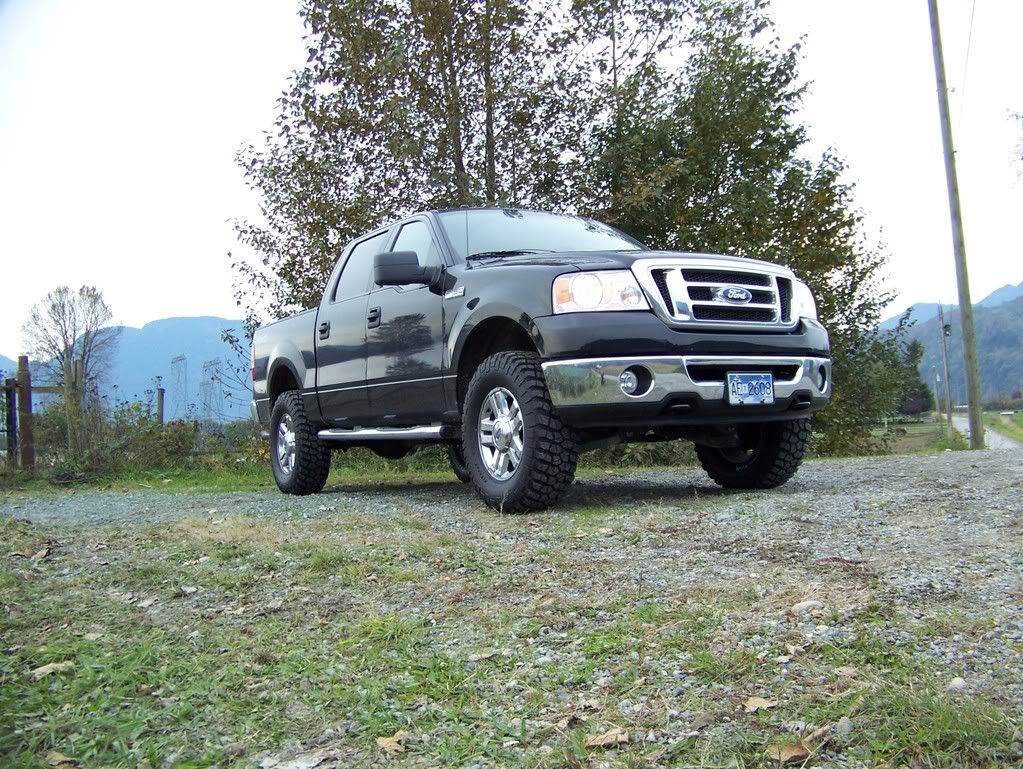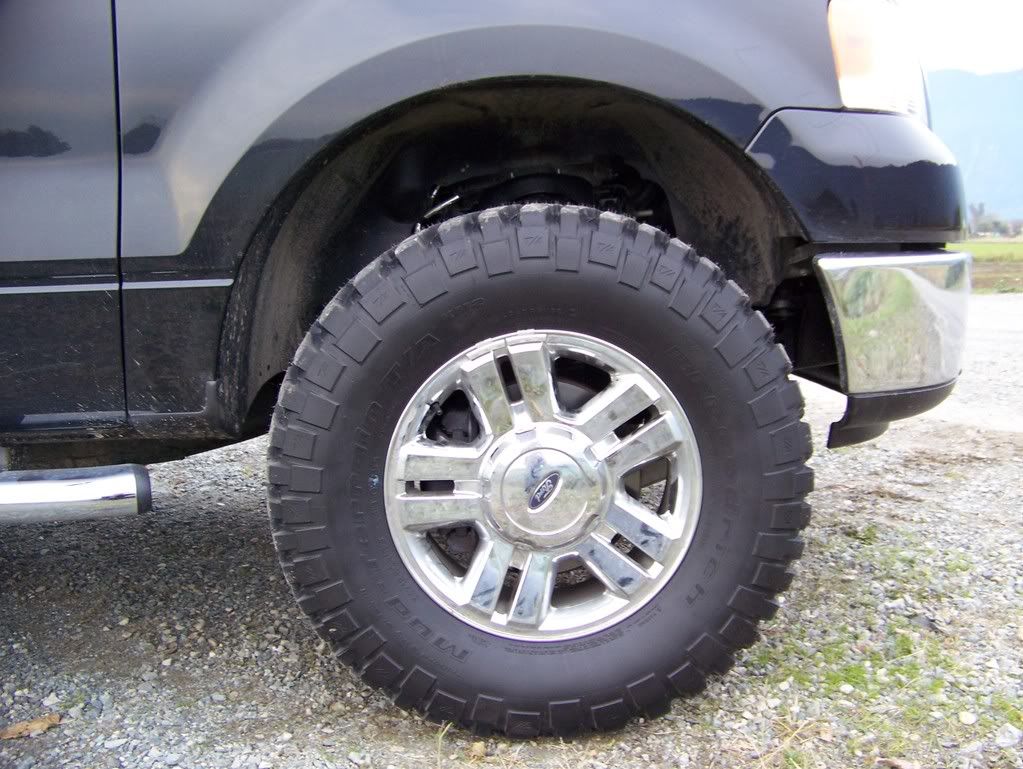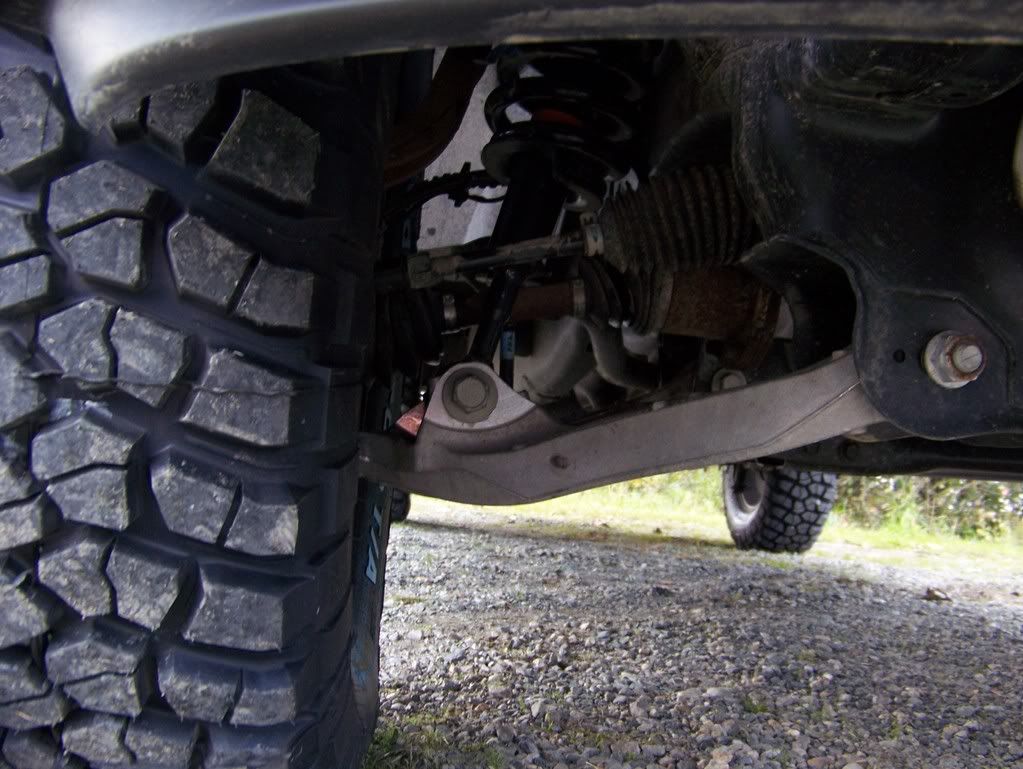 Leveling kit is the truxxx kit, 2.75" front, 1" rear. Tires are 35x12.5/18 BFG KM2's
Measures 41" to the top of the front fender, 42" to the top of the rears.
Quote:
Truck Looks great
but it looks way to clean
Did you do the lift yourself ?
Lol, I havn't washed it for at least a week... I thought it was dirty!
No, I had a shop do it.
Join Date: Sep 2008
Posts: 48
wow that looks great,
where did you get the kit from?
what does it use to get the 1" lift in the back?
Those KM2's are nice, fun in the mud too....Any rubbing problems with the 35's, my 35's on the 99 F150 rub on bad off road situations and I have 6in lift
---
I only drive in the city, to get out of it!!!
Looks sweet, I knew it wouldnt be too long before it had some mods. Those KM2's have a sweet tread pattern.
that is awesome, looks great
---
1979 Bronco - 2" lift, 33s. 1989 Bronco II - dead. 1988 Bronco II - crusher ate it. 1988 Bronco II - pos. 1988 Ranger 4X2 - meh....1986 Ranger 4X4 - 5" lift. 1993 Mazda B2600i- dead. 1986 ranger 4x4 - dead. 1994 ranger - 3" body lift, 33" super swampers
Looks Great! Tires fill out the wells nicely!
---
2011 Ford F150 SCREW XTR 5.0 Golden Bronze Metallic
2002 Ford F350 Super Duty(Sold)
1977 Ford Early Bronco
2009 Victory Jackpot
Thanks for all the compliments!

I got the kit from the shop that I got the tires from. It lifts the back using a larger block that replaces the factory block.

I haven't rubbed yet. I'm assuming that they will probably rub somewhere at full lock when offroad though, nothing major though.

I keep telling myself to stop modding, but it just doesn't seem to happen! lol

I found some of the bigger towing mirrors with the chrome covers at a wrecking yard today... Almost bought them.
Posting Rules

You may not post new threads

You may not post replies

You may not post attachments

You may not edit your posts

---

HTML code is Off

---