Join Date: Feb 2010
Location: Edmonton, AB
Posts: 34
New Ride - 07 XLT Screw
---
Well I got bored at work today so I thought I would finally go out and take some quick pictures of my truck to show it off.
Its an 07 screw, 4" Rancho lift, 17" wheels, and 35x12.5 General Grabbers, oh and some tow mirrors. Other then that it is stock. Hopefully I will have the exahust done in the next couple weeks, tinted and I am looking for a fog light bumper to replace mine. Other then that not much else to do this summer before college starts.
Anyways here are the pictures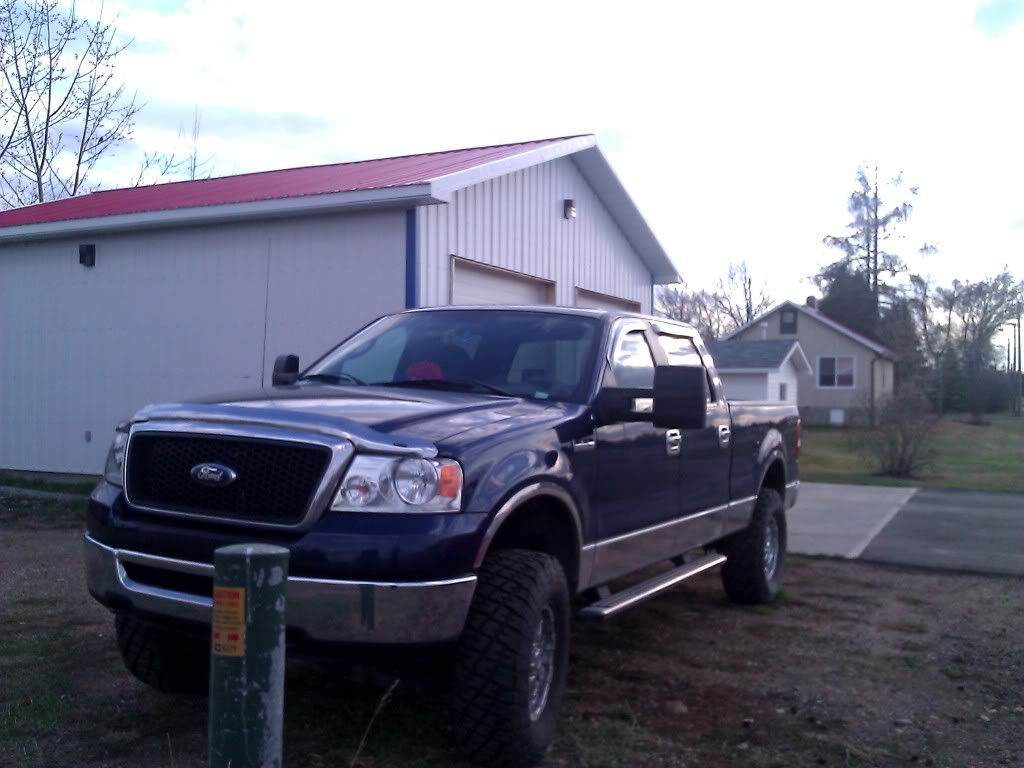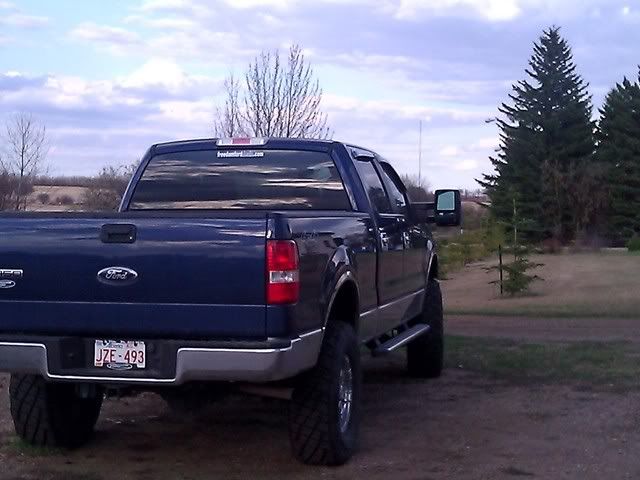 Man you got one nice looking truck Wait full the college chicks see your ride lol
---
MAKE: Ford, MODEL:Ranger, YEAR: 1993, MODS:4inch body lift, 32 11.5 15 M/T's, push bar chrome, rollbar black,4 off road light JVC CD deck,2 12' mtx subs, 1000watt mtx amp,blue neon
Diggin' that 4" lift and the 35's....sweet looking ride.
---
801A
- 6550 lb bundle of joy
looks good with the 4" lift. not sure whether i will do 4" or 6", been trying to figure it out for a couple months now
---
prairiethunder
2007 F-150 FX4
2007 F-150 King Ranch
1989 F-150 XLT
1949 F-1
looks sweet with the lift and tires. any shots from the side?
Join Date: Feb 2010
Location: Edmonton, AB
Posts: 34
I will take more pictures when I get home tomorrow, it really needs to be cleaned up.

Thanks for the compiments guys.

Prairie I can tell you from experience now, you will always want more lift once it is done.
Truck looks awesome, how do you lik the ride since you have done the lift ??
What kind of exhaust are you thinking of doing ?
---
Lumberjack
2010 F150 Supercrew 4X4
Nice truck!.. too bad price of gas went up..
Thats what everyone has told me. Pricing them out I think I might as well go for the 6".

Notice any change in your milage with the lift on? I have heard different things from everybody.
---
prairiethunder
2007 F-150 FX4
2007 F-150 King Ranch
1989 F-150 XLT
1949 F-1
Posting Rules

You may not post new threads

You may not post replies

You may not post attachments

You may not edit your posts

---

HTML code is Off

---