A little Miffed.
---
So after waking up this morning..i decide to talk a stroll...and walked by my other car..and um...found that. So needless to say i was a bit pissed. My Ex lives in a complex of apartments thats obviously full of retards that can't park worth shit. that isn't a scratch..its a gouge. Funny thing is, this is from a WHITE car...and strangely enough it was parked behind her...hmmm, did park next to my car, and slam his passenger door into my car, and say "oh crap" and proceed to move his car behind mine, in order to cause confusion and make me not figure it out....what an ass...oh well...can't prove it anyhow..so what can i do.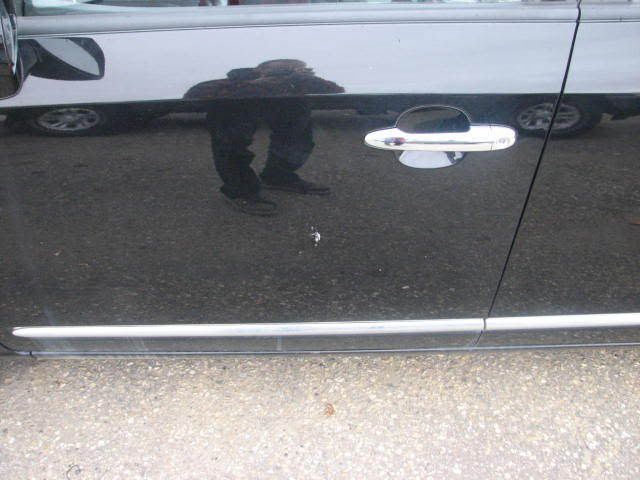 on a lighter note
---
2009 Ranger 4x4 Sport
---
Nitrous is like a beautiful girl with an STD. You know you want to hit it but you're afraid of the consequences
You might be able to cut polish that out.
---
VMP and 5-Star tuned no more

Buy a hybrid my truck needs your gas
---
I have had that happen more times then I want to remember.
Well i'll get it done soon...however it's in edmonton..and i need a garage...winters coming ya know
---
2009 Ranger 4x4 Sport
Join Date: Sep 2008
Posts: 48
that sucks man, last week i woke up to go to work and discovered my back window was shattered (shot out) and i live out in the country ,

so my $200 deductible later i got a new window from ford and the person who did it got there's....
Sweet!! Damaged so the truck's initiated!! Bush bash time!!

Nah, sorry to hear dude. I freaked when I first bought my latest truck because it looked like new and everyone around here kept bumping into it (everyone's used to me owning POS trucks), took me almost a year before I even took it offroad. I'd buff it out and see how it cleans up, and if you find out who done it kick their door in. LR
---
Matt T.
'09 Ford Ranger FX4 with a mean owner
Posting Rules

You may not post new threads

You may not post replies

You may not post attachments

You may not edit your posts

---

HTML code is Off

---