Join Date: Jun 2008
Posts: 96
Kinda outta Hibernation
---
Well I just had to take it for a little spin today, roads were dry around here so I pretty much just teased myself. Shamu had to show it's colors again after sitting in the garage for 6 months. I tore apart the front and then decided that I would leave things along and just put it back together. I have 3 other trucks, a 50 Pontiac and an austin mini that I am working on so I was focusing on those projects instead.
As for the people that already know me here the winter was pretty quiet, with the devorce I just kinda stuck stayed home and worked on the vehicles. Ready to have some fun this summer, do some road trips. Big plans for Bonneville Speed Week in Utah in August, if anyone is intrested your more then welcome to tag along.
Here's some pictures of Shamu's destruction today.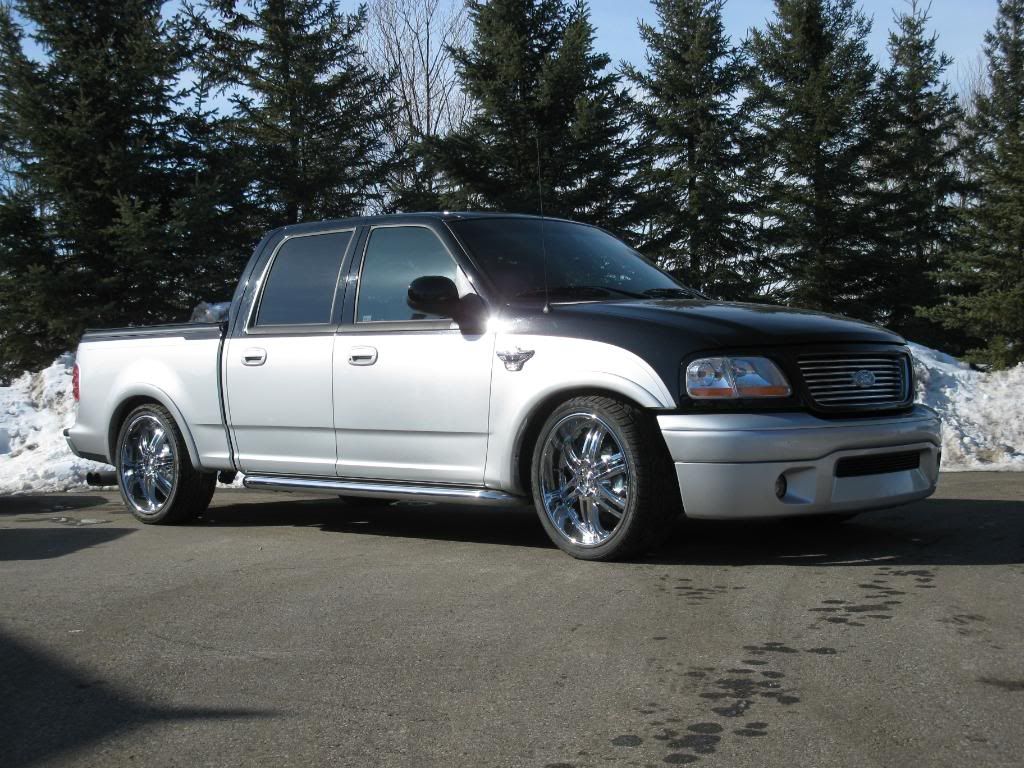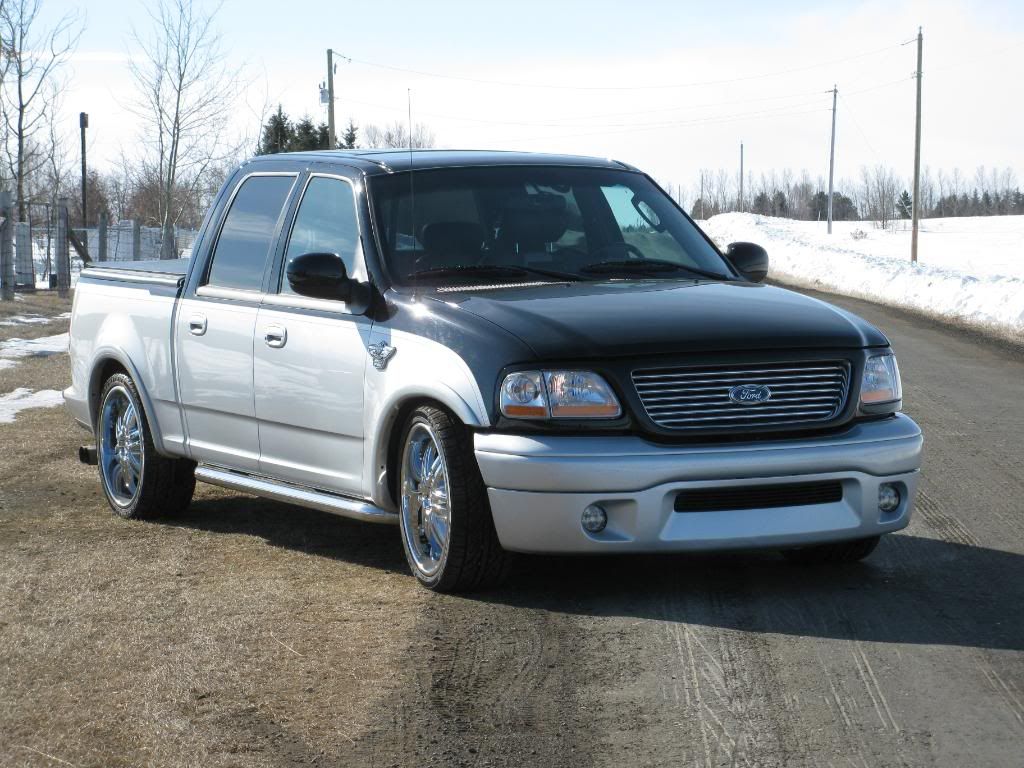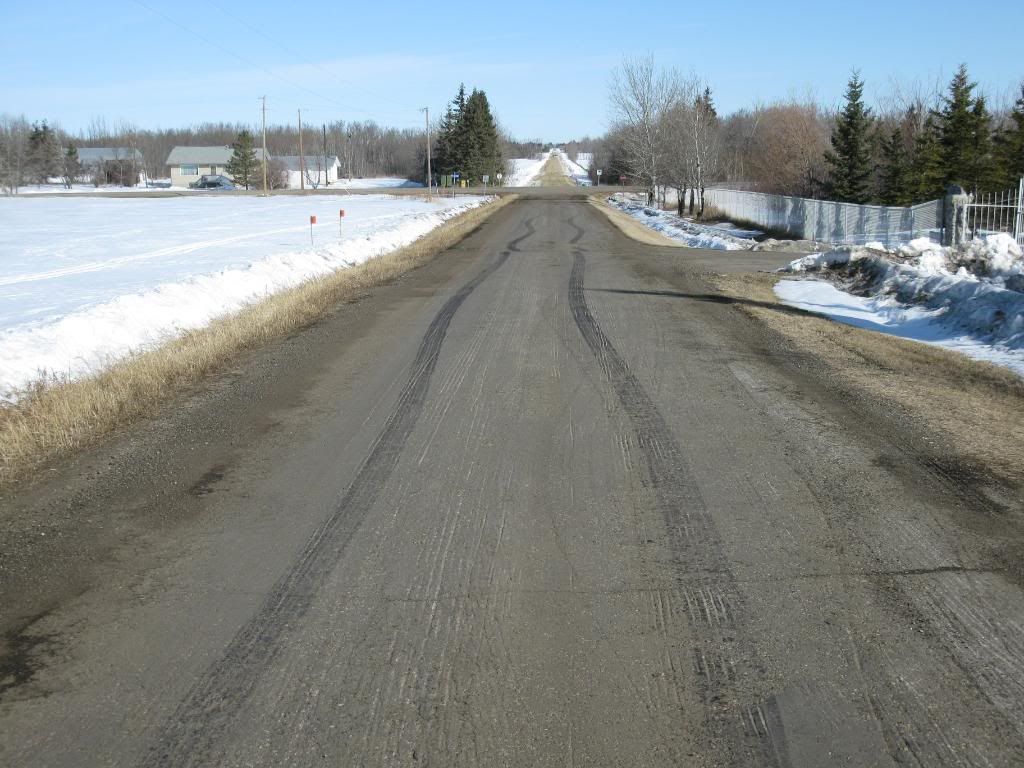 One stretch north and stretch south lol
I now Paul and Blair already read this posting on the NHTOC site.
Join Date: Jun 2008
Posts: 96
I pretty much was just teasing myself, parked the truck back in the garage for another 2-3 weeks little the street cleaners start clearing the roads. BTW for the guys that have those VERY expensive $1000 windshields I have a connection for the film that protects the windsheild from rock chips, my friend owns the tint factory and he's now applying this film. It costs $500 installed with a 2 year warranty but when you take into consideration how much a factory replacement windshield is, it's worth it. I will have the film on mine in a couple weeks so some of the locals can see it. And of course he does all other tinting of windows as well.
---
Last edited by juiceO3; 03-28-2009 at

02:59 PM

. Reason: add more to post
ahhh nothing like the first tire shred of the year!
---
a moments silence for the shelbyx,i hope her new owner enjoys as much.
Join Date: Jun 2008
Posts: 96
Kinda hate parking it for the winter but then it feels good to drive after the 6 month wait. Just got back from the first ride on my Ultra Classic, NO BURNIN RUBBER THERE but it sure felt good as well. Fortunate enough to live next to the QE2 so there's miles of road to ride before thinking about hitting the crappy roads in town.
I prepared myself for multiple tire changes on my HD truck this year, bought 4 extra rears for cheap.
Its always nice to bring the ride out for the first time in a year, also IMO thats my fav color combo of a hd f150 ever, I should have bought the one i was looking at when they first came out. Sweet ride!!
Join Date: Jun 2008
Posts: 96
Thanks, I bought it exactly a year ago on April 1st. Absolutely love the truck and same with me it's the only color combo I wanted. Only issue is the horible gas milage but I just have remember to quit mashing the gas pedal through the floor,
gas peddle mashed or babied i get the same mileage. so no point in babying
---

Really? Its the Internet take it easy.
Join Date: Nov 2007
Location: Edmonton
Posts: 310
I may have to look up your friend and see how much it would be to do a little tinting. I wanted to see about getting the front windows on the Aviator tinted in the next few weeks here. Gotta get her looking good for the summer.
---
2004 Lincoln Aviator 32v 4.6L V8
R.I.P. - 2004 F150 FX4
Join Date: Jun 2008
Posts: 96
The Tint Factory in Westend Edmonton ( Dave is the owner ) 780-484-1772, just tell him Mike with the Harley Truck sent ya.
He's been tinting windows for 15 + years and now he just added the windsheild protective film to his services.
Similar Threads
Thread
Thread Starter
Forum
Replies
Last Post
shes kinda clean :P

Lilbigtrk

Truck/SUV Talk

4

12-29-2008

01:44 AM

kinda new been a while.

Racer Mitch

New Members Introductions

13

10-23-2008

10:15 PM
Posting Rules

You may not post new threads

You may not post replies

You may not post attachments

You may not edit your posts

---

HTML code is Off

---