Join Date: Oct 2012
Location: Burlington, Ontario
Posts: 69
Raise Ontario Higway Speed Limit
---
I love driving my truck, like l'm sure all of you do, but the one thing that drives me crazy is that the highway speed limit in Ontario is only 100KPH. Now l dont know about you, but no one is driving 100 on the highway. I can see 100 in the cities, but when you get outside, the limit should be higher. Everyones doing 120 or. So why is the limit set at 100? In the 70's the limit was 70MPH (113KPH). The rest of the world has higher speed limits on the highways. I was in the states recently, and in the city the limit is 60MPH, but once you drive out of the city, the limit goes up to 70 or 75MPH. Which is exactly what people are driving anyway. I dont follow the logic of, that if you make it 120 they will drive 140. The highways were designed for 130KPH (80MPH) years ago, and set at 70MPh for a safety buffer. Thats when vehicles and tires and highwways werent really designed that well. I say if you set a law that no one is following, then you have made that law unreasonable, and not what the people want. If the 100KPH speed limit is okay , then set the radar at 101KPH and ticket everyone, but they do not. Set reasonable speed limits and enforce then.
Check out stop100.ca and read the facts, not the hype.
I see that stop100 spraypainted on over passes all the time...

one reason is most of the highways arent designed for higher speeds...
---
2007 F350 6.0L Ext cab short box 4x4
2000 F150 5.4L Reg cab short box 2wd
?? always looking for a new ford project !
Join Date: Oct 2012
Location: Burlington, Ontario
Posts: 69
Actually they are. Engineers did a study several years ago on exactly this matter. In the study they looked at all the factors, and determined that some highways should stay the same, but many others should be raised. I dont believe in a blanket speed limit for all 400 series highways in Ontario. I think common sense should be used in establishing laws, not some arbitrary number being used without any reason. The limit says 100, but almost no one does it. Even the CAA did their own study on it, and found that 99% percent of vehicles drove over the 100KMH speed limit. If 99% percent of people are disobeying the law, then law makers have to listen to the people that elected them in the first place and enact laws that the people want. They are not my parents, they are elected officials!!
Great Point. But, your talking about Governments. They will tell you that, " there are far too many more important thing on the agenda than the speed limit". And you will hear about how its a safety factor, and how we will be wasting fossil fuels. This argument has been around since the 60 mph (100 kph) limit was brought in, in the early 70's. It was keeping with the US introducing the Double Nickel (55 mph) max speed limit. I'm all for a 120 kph limit. It would save time and cheapin my insurance. (fewer tickets) Remember, the only ones that get their way with the government, are the Bleeding Heart Tree Huggers with a self serving agenda. JMO

Gerry
---
Wright it in script, Wrap it in blue, and Drop it in the winners circle!
Classic Ford Truck Club ; Member Rep
Join Date: May 2008
Location: Wroxeter Ontario
Posts: 693
if all road speed limits get raised , it should be ZERO tolerance on speeding.
Limiting trucks to 105 is a rediculous idea, when cars are going 120 with a posted speed limit of 100?

I can remember when photo radar came in for a while when I was commuting down the 401 to Mississauga and Brampton. it sure made the road safer in my opinion. I believe the speed limit on some sections of the 400 series highways should be increased , but on other congested areas it should be decreased.

I dread going to the GTA now, and even worse having to drive to the opposite side of the GTA.

I never drive the speed limit but if you catch me doing 15km over it that would be a miracle.
haven't had a speeding ticket in over 20yrs now.
---
[SIGPIC]
summer: RIP 72 Bronc, 68 Merc,
Daily:94 Exp xlt , Barney the PSD CW
projects: all on hold for now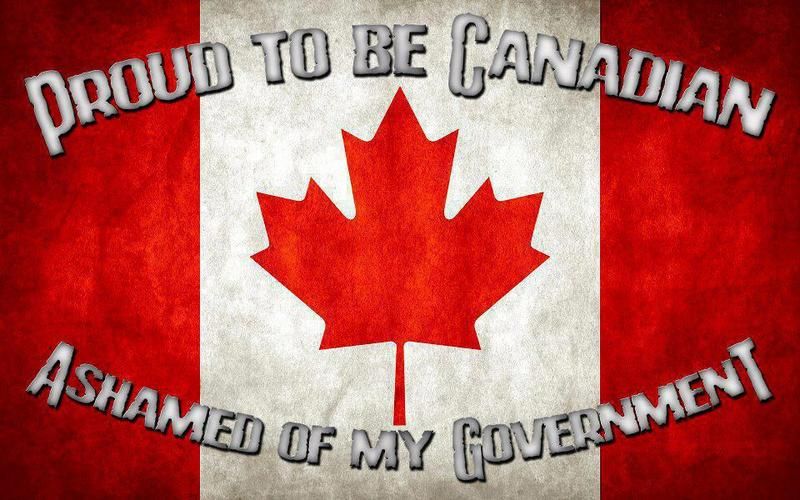 ---
Wright it in script, Wrap it in blue, and Drop it in the winners circle!
Classic Ford Truck Club ; Member Rep
Meh, what's the big rush anyway ?
The logic that "everyone else was driving that fast and 100 km/hr just doesn't make any sense" works well when you've been pulled over.
Let me know how that works for you after you finish your conversation with Officer Friendly.
---
801A
- 6550 lb bundle of joy
You guys have made some pretty good points here. Personally, I'm for raising or getting rid of the speed limits on a lot divided highways (like the Autobahn in Germany). If anything, it would improve safety, since as far as I know the Autobahn doesn't have a higher death rate. If anything, I think it's a bit lower. In a big country like Canada where we've got longer distances to drive, it would make a big difference and reduce frustration.

Unfortunately, it'll never happen because there are a lot of entrenched interests. Most of them are misguided people who mistakenly believe lower speed limits = more safety.

On top of that, we've got control freaks who are less interested in speed limits than they are about teaching everyone else a lesson, and only use safety as a pretext for telling us what to do. If it's not speed limits, it's useless gun regulations or bogus environmentalists who are against everything, including shopping bags. They're never going away. It's a mental illness.

And then, the trump card is government agencies that make tons of revenue from enforcing spurious speed limits. Just like they'll never ban cigarettes, alcohol, or lottery tickets, they'll never make driving easier for us -- there's just to much money in it for them. Once the govenment gets their hooks into a source of money, they'll never let go.

Even without raising the speed limits, I'd be happy if they just enforced existing laws against left-lane bandits who block traffic flow. That won't happen, either -- there's not enough money to be made in it.
---
If Princess Auto were a real girl, I'd ask her to marry me.
I honestly don't think the Autobahn is the congested sewer pipe full of turds that the 401 tends to be...not sure if the analogy is apt.

Set the speed limit at 100, someone goes 125.

Set the speed limit at 125, someone will go 150.

I think b4000 summed up the money grab aspect well.

You're stupid enough to go over the speed limit far enough to draw attention to yourself, get ready to pay for the privilege.
---
801A
- 6550 lb bundle of joy
Join Date: Feb 2009
Location: Kitimat, BC
Posts: 1,079
I'm so jealous of you guys that get freeways to drive on. At least you get to pass slower vehicles in most cases. Sucks here with two lane highways and you get stuck behind someone doing 80k or less (in a 100k zone) and you can't pass them because of oncoming traffic. Then when a chance comes you need to do 140 (or so...lol) to get around safely.

If you ever get drive on Vancouver Island, their freeway sucks. Speed limit is 100k...but at every exit, it slows to 90k...wtf is that! Must be a way to get cash to pay for roads.

I did get to drive from Texas and have to say their freeways are awesome. You can make some distance doing 75mph! Rarely saw anyone going faster than that and probably not much tolerance there, I would guess.
---
The Hauler - '05 F-350 4x4 CC Dually 6.0 Powerstroke
The Project - '90 Ford Bronco 4x4
The wife's - '11 Ford Escape
For every minute you are away from work...you can add two minutes to your life!
Posting Rules

You may not post new threads

You may not post replies

You may not post attachments

You may not edit your posts

---

HTML code is Off

---