MODS
---
Just picked up some new mods...
-Clear corners (they say clear, but have some stupid amber circle within the light which Im going to have to paint chrome)
-VHT Nightshade paint to tint my rear lights, tired of the euro look, NOT going to make them black, just smoked
- Cervini's wing, thats gonna get painted red along with my license plate holder and other miscellaneous parts
- L&S Oil seperator, I cant wait to pull off that blower, give the intercooler a good clean and stick on that seperator
- Get that blower off and send it for an upgraded port job
- AND I'm going to Keswick today to check out an Expedition console, have a friend who has some new black racing seats(extra left over from his racing themed restaurant) I might snatch up as well. Those seats with a newly painted expy console will look AWESOME!
- Also, just ordered a new Head Unit plate that illuminates and I ordered in Red. Now Im just waiting to find a decent deal on a good deck over the winter.
Granted, these pics are not mine but examples, you get the point.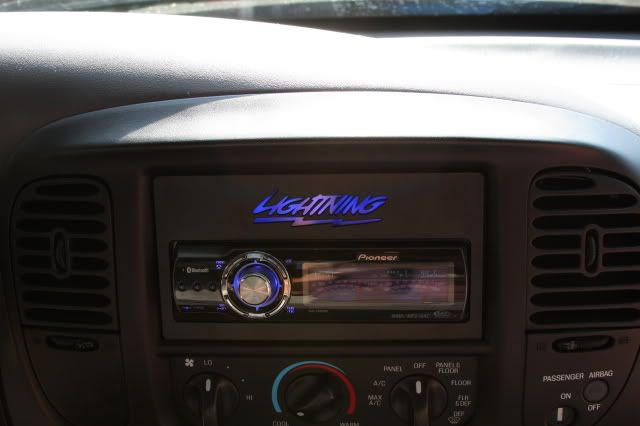 [img[http://volvospeed.com/Pics/Review/vht_nite_shade_taillight_tint.jpg[/img]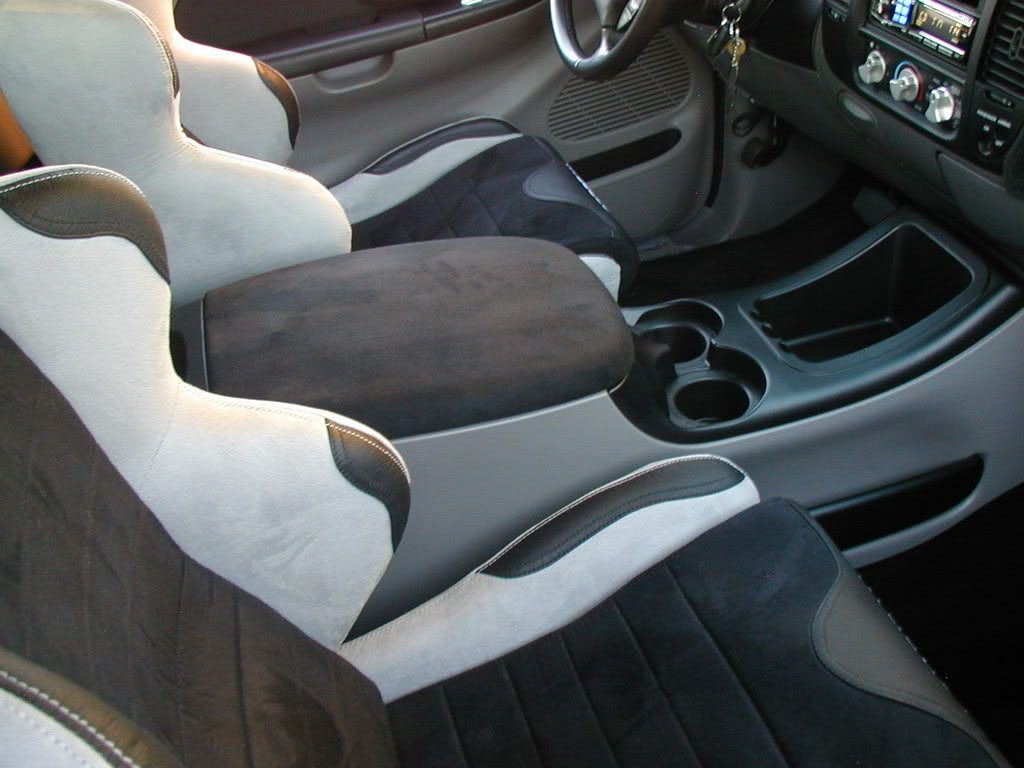 ---
It's all about the boost!
Sweet Lightning.
---
1997 F-150 xl
1984 Honda XR200R (the toy)
2007 Honda CRF100f (the spare toy)
2005 Jayco Baja 10Y (the home away from home)
ive got the same console in my truck very nice and fits good fills the space nicely, all my power options for the doors are going to be located there get them off the doors to clean the look up a bit, and less wires to run with the suicide doors
Where'd you get yours? scrappers?
---
It's all about the boost!
Quote:
Where'd you get yours? scrappers?
off a member at fordtruckworld up by dorchester ont, was going to go custom fiberglass but for what its worth there nice fit good and fit in with the factory look not going wild on interior mods so it fits
these trucks should of been made with buckets and console,it justs looks natural
---
a moments silence for the shelbyx,i hope her new owner enjoys as much.
I agree, but unfortunately no.
Im getting hooked up huge with some black vinyl racing seats which I lucked out on.
As for the console, no such luck yet, 03 style i found, which wont work, darn!
---
It's all about the boost!
Join Date: Dec 2007
Posts: 24
Man I wish someone would have made '03-'04 20" replicas... best looking wheel of all of them IMO. I would take a set of chrome ones in a heartbeat!
Posting Rules

You may not post new threads

You may not post replies

You may not post attachments

You may not edit your posts

---

HTML code is Off

---