Table Saw Video
---
I'm around table saws all the time, so someone sent me this video, I didn't want to watch it but finally did !!
He has a lot of confidence in his product to be sticking his finger in a table saw blade
WOW
www.youtube.com/watch_popup?v=E3mzhvMgrLE&NR=1
---
2012 XLT F150 (Sterling Grey)
Tonneau Cover, 15% Tint, 6" Rough Country Lift, 18" Helo 6 Wheels(chrome), 35" Toyo Open Country A/T's, SuperChip, Rear Wheel well Liners, Hood Shield,
Window Visors, Fender Flares
Interesting ... But No !!!
---
Load It Like A Railcar........................... Drive It Like A Stockcar..........................
Def interesting.

I couldn't trust it. But as a fail safe, if it didn't work vs not having it your finger would have been cut off regardless.
But if it did, well your in luck, you still have a thumb.


Sent from my iPhone using Tapatalk
Join Date: Feb 2009
Location: Kitimat, BC
Posts: 1,079
Not something I'd trust myself. I'd assume that if that thing actually triggered, the saw would be pretty much fubar'ed. Or even worse, the blade could grenade in your face.
---
The Hauler - '05 F-350 4x4 CC Dually 6.0 Powerstroke
The Project - '90 Ford Bronco 4x4
The wife's - '11 Ford Escape
For every minute you are away from work...you can add two minutes to your life!
They sell Sawstop saws and modules at KMS Tools. They look like nice quality machines. The thing I'd hate is if it triggered itself by mistake, say from cutting moist lumber, maybe, and it's good-bye expensive $120 Freud high quality blade, plus maybe some other damage to the machine.

I think the best thing is to always remain a bit scared around power tools, or any type of potentially dangerous machine, rather than rely on some safety device which may or may not work when needed.

With that in mind, I'd NEVER risk shoving my finger into that, no matter what. Then again, I'm not trying to sell these, either.
---
If Princess Auto were a real girl, I'd ask her to marry me.
Ummm No Thanks I don't trust it, if you watch the video of the under side you see parts of the thing fly off hmmm safe um NOT and being it flies apart do you have to buy another 1 after it is activated ??
---
Lumberjack
2010 F150 Supercrew 4X4
they said during the video you replace the blade and the absorption piece. which looks like aluminum.
estimated ~$60 if activated.
Join Date: Aug 2010
Location: Port Elgin, Ontario
Posts: 4,741
Quote:
With that in mind, I'd NEVER risk shoving my finger into that, no matter what.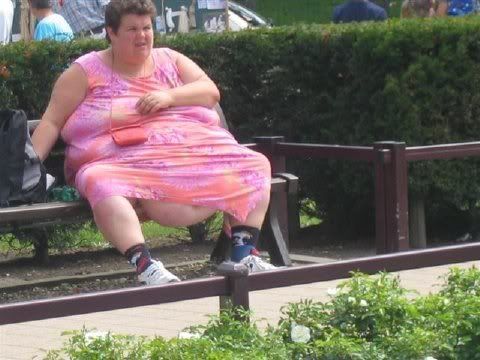 Good call.
---
801A
- 6550 lb bundle of joy
I'm around table saws almost all day, and after all these years they still give a me a little bit of a scare, even if one of those things were added to it I would still be a little questionable!!!
---
2008 Oxford White F150 FX2 SPORT Super Crew,5.4L.
2003 Satin Silver Clearcoat Mustang GT,4.6L 2V,5 speed.
stripped,slammed,& cammed!
aka 1LOW03GT
Similar Threads
Thread
Thread Starter
Forum
Replies
Last Post
New EB video

Northern Supercrew

F-150 2009 to 2014 Forum

3

12-16-2010

02:47 PM

Overkill Video

SKRWZ

Photo and Video Gallery - Members Rides

5

02-02-2008

10:45 PM
Posting Rules

You may not post new threads

You may not post replies

You may not post attachments

You may not edit your posts

---

HTML code is Off

---