2009 front pumpkin cracks
---
Well my truck is going in for it's first inspection at the dealer tomorrow. So I was reading about the air tube on another site and wanted to see where mine was, up by the battery btw.
So had the hood open and looking down I notice this: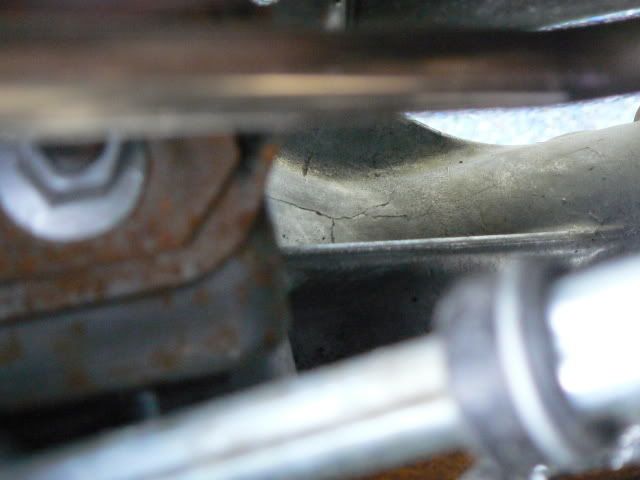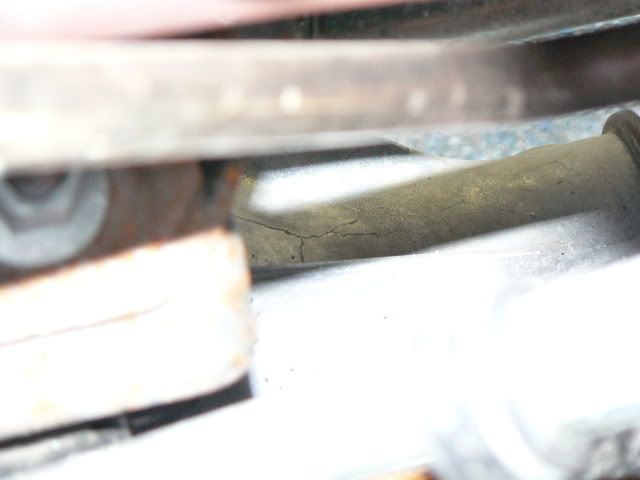 If you ask me those are cracks in the housing for the front drive...I'll be certain they fix that.
What does it look like to you guys? Truck doesn't even have 4500km's.
---
Last edited by Mar; 03-25-2009 at

07:42 PM

.
Thats just the casting, if they were cracks there would be a leak, and it not a pumpkin, its your front diff. A pumpkin is orange and you can carve stuff in to it with a knife and various other tools, like a hammer.
Pumpkin is...you knew what I was saying so you must be almost as old as I am, LOL. Those look like defects in the casing and according to my warranty, that should be replaced. I don't like it one bit, got to see in person as pictures as always don't do justice.
Join Date: Nov 2008
Posts: 10
Good luck with Ford warranty... it's not a matter if they'll fix it - it's whether they can get the parts! It's funny they can build a Ranger in 8hrs, but my truck's been broke down for 8 days & they still haven't been able to get a computer for it! No wonder the "Big 3" is in trouble... they just lost another sale - I picked up the wife's new car tonight - a Honda... atleast it's built by Canadians, maybe it will run for more than 8500km's before it leaves me stranded on the side of the road.
just looking at the pics it looks like casting marks but when you take it in for service get the service manager to inspect and note it on the work order(in case of future concerns is pre-documented)
---
a moments silence for the shelbyx,i hope her new owner enjoys as much.
Kind of hard to tell where exactly that's located? Is it the rear of the front diff, where the driveshaft somes from t-case? But it may just be surface defects in the casting, and not an actual crack. I agree that'd you want to have it looked at, just in case. One way to get a clue if a casting is cracked is to tap it lightly with a small metal hammer. If it sounds more like an dull "thud", then it could be a crack. If not really cracked, you should hear a nice sharp sound, closer to a "ping" (depending on the object you are hitting). That's not a definitive method, BTW, but just something to give you a clue.

(What's an air tube?)
Well in my book those are manufacture defects. I you look real close, one crack runs all the way to the drive shaft area.
Join Date: Jan 2009
Location: Powell River, BC
Posts: 135
I don't have to freak out no more. They have indeed confirm that it is just casting marks.
Life is good.
Similar Threads
Thread
Thread Starter
Forum
Replies
Last Post
Front Bumper help

98nascartruck

Exterior

11

02-22-2009

04:26 PM

NEED HELP: Need Front Bumper

bboybean

Alberta

3

12-24-2008

06:41 PM

front lights

redbull2008

Ranger Forum

9

02-08-2008

11:52 AM
Posting Rules

You may not post new threads

You may not post replies

You may not post attachments

You may not edit your posts

---

HTML code is Off

---