2017 Raptor
---
---
2010 Ford F-150 Harley Davidson AWD Tuxedo Black
crew cab? if not dont care.
---

Really? Its the Internet take it easy.
Nice. Cgi?
---
2014 F150 FX4 | SuperCrew | 5.0L | 4x4 | Sterling Grey Metallic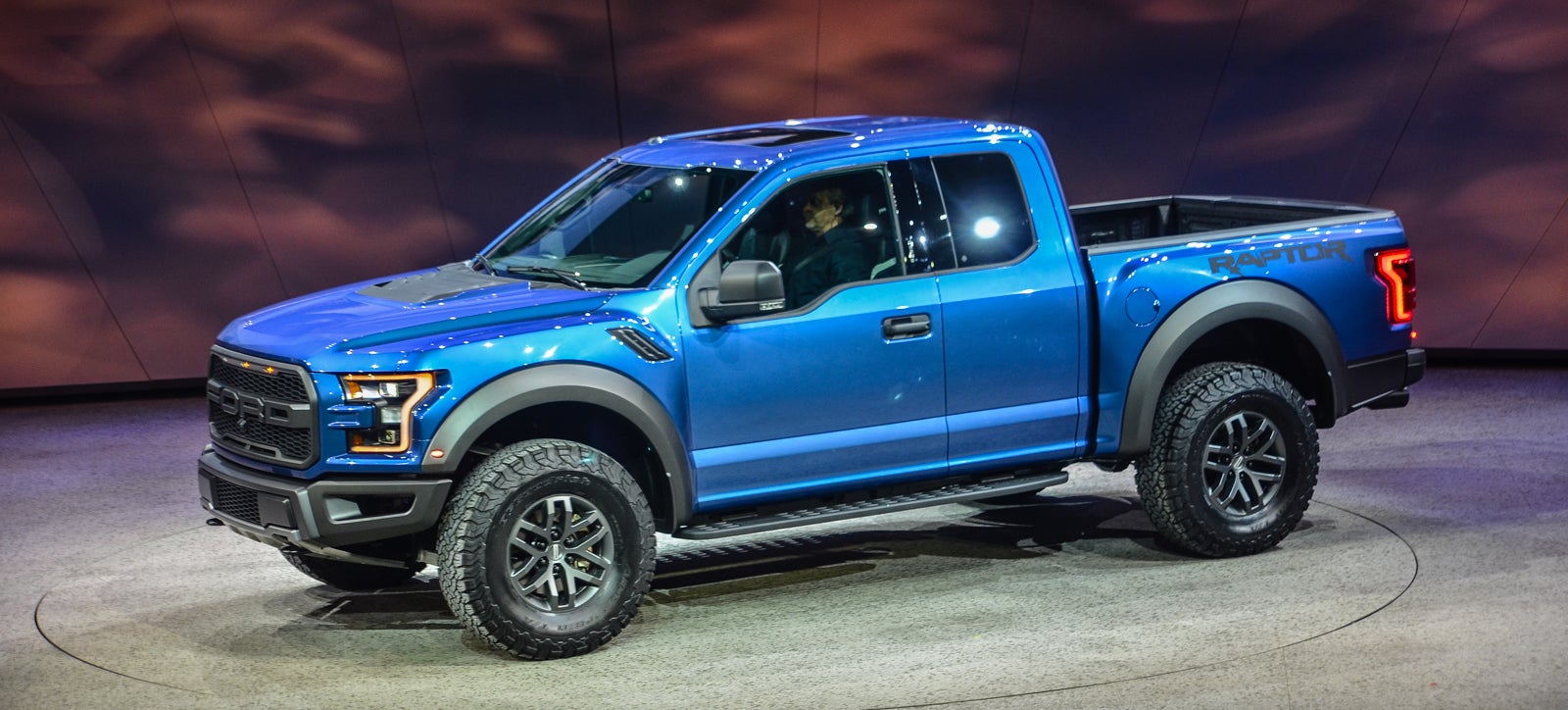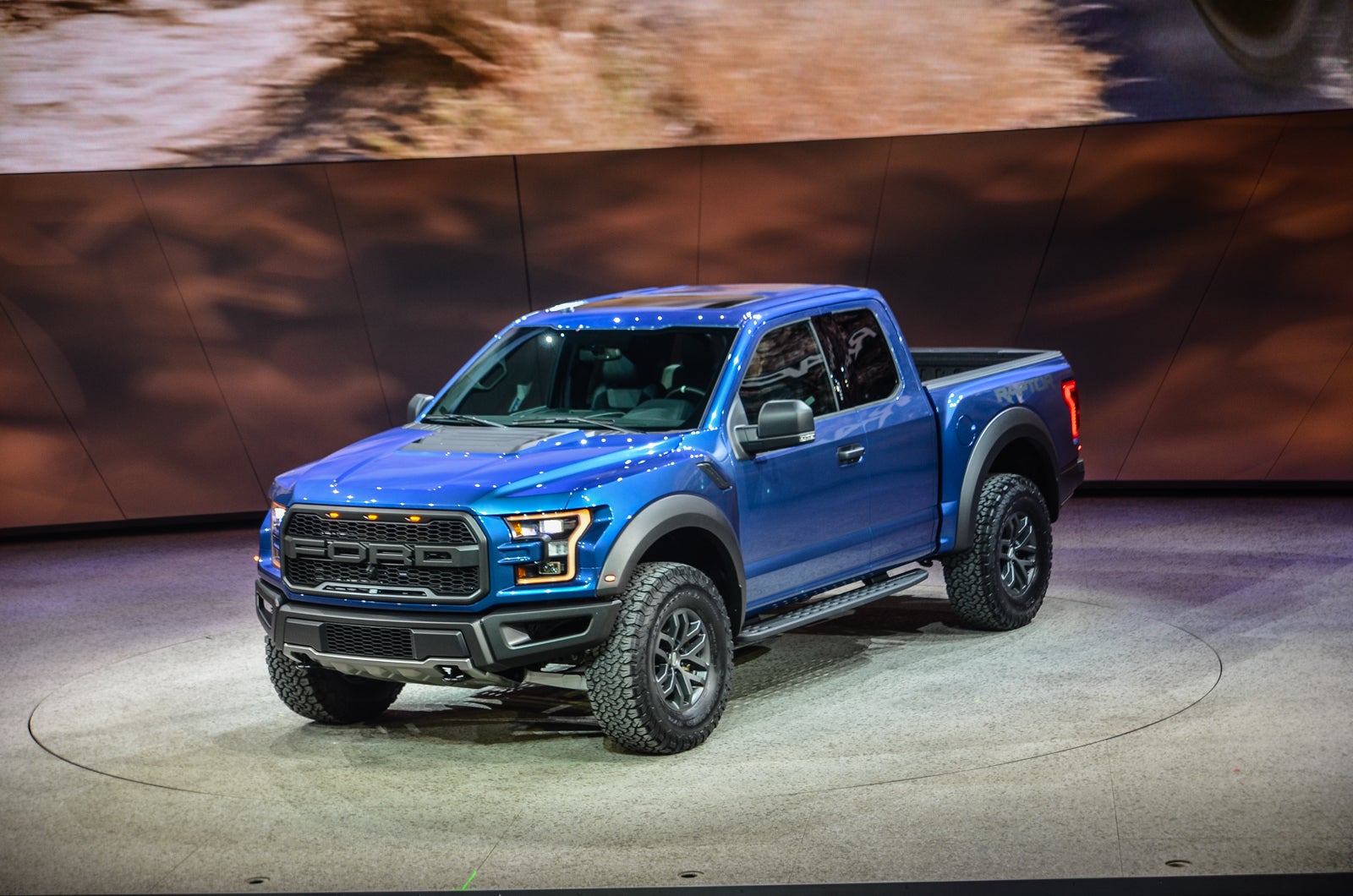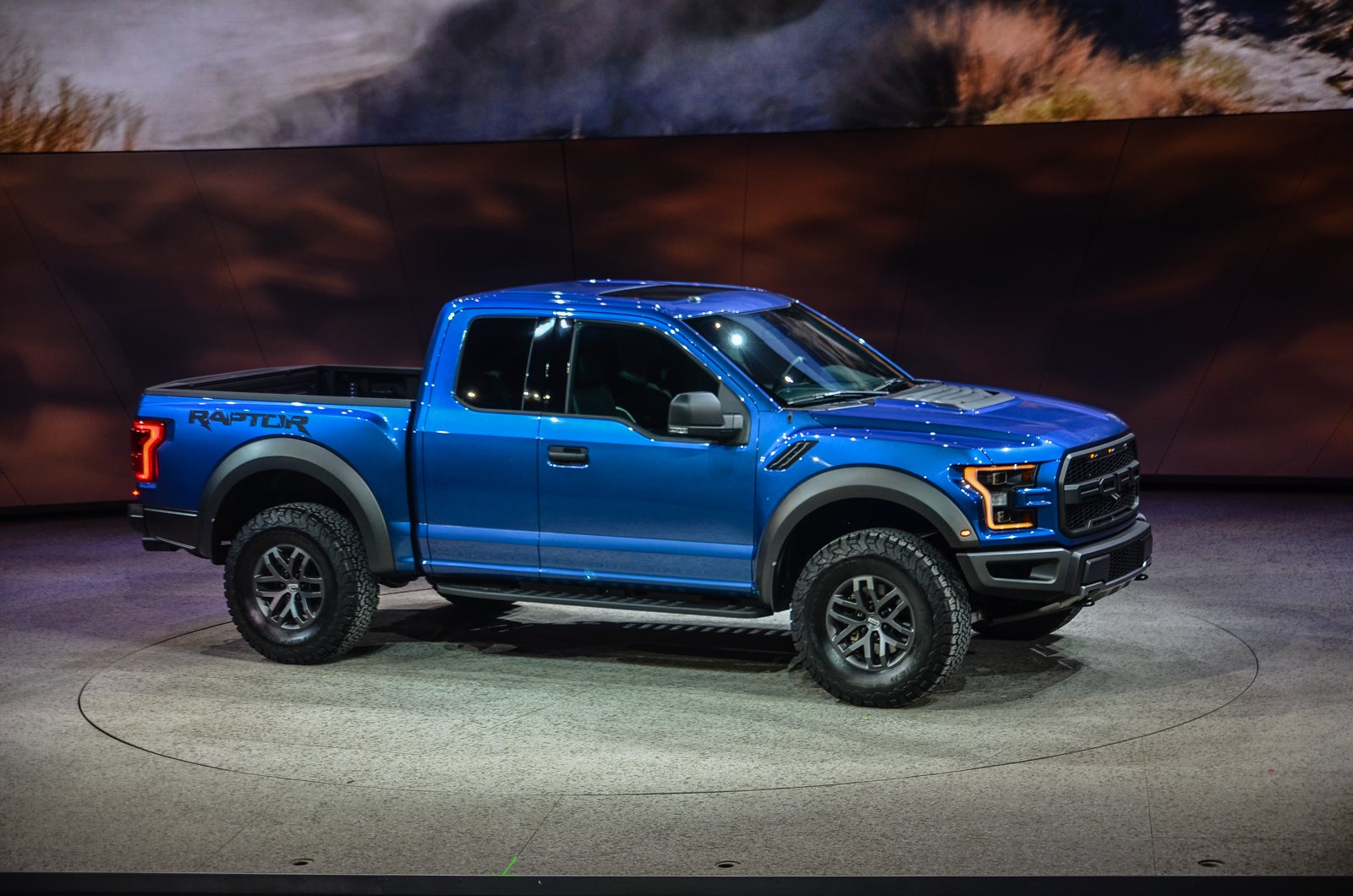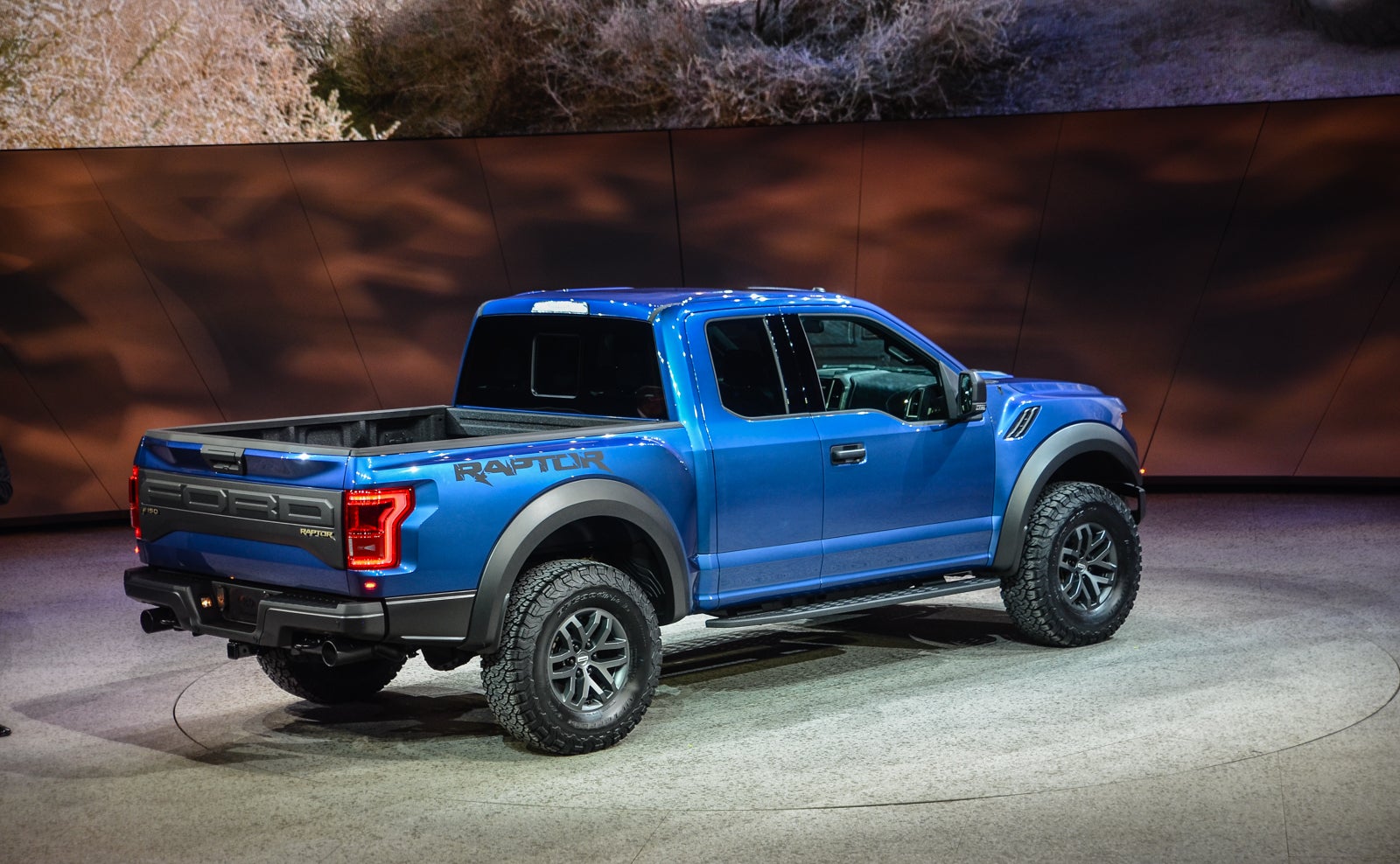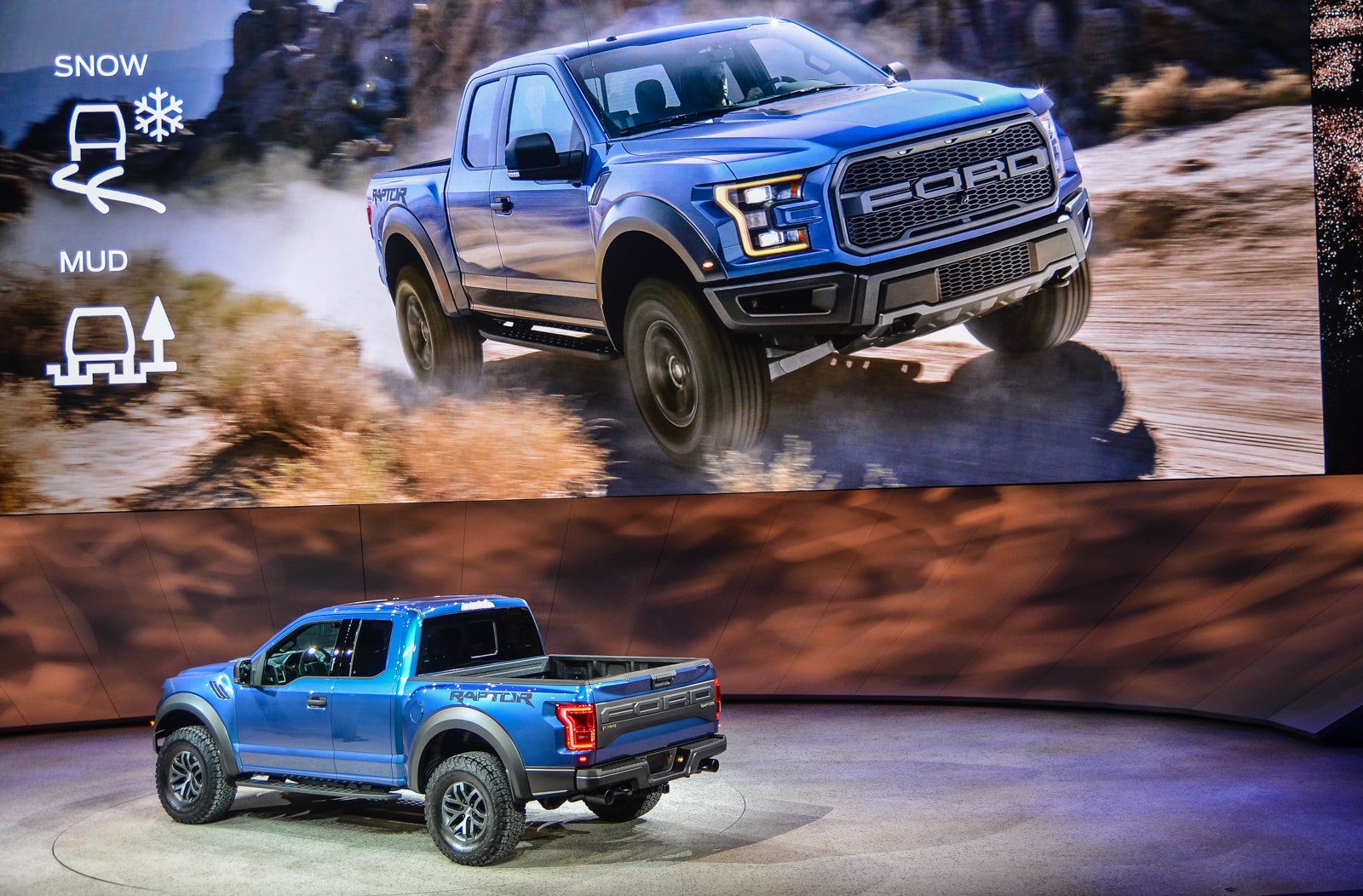 I still can't find any love for an Ecoboost in this truck, need to digest the design cues, but off the top I don't hate it, but I don't see myself trading anytime in the near future.
Still glad I got while the getting was good.
---
801A
- 6550 lb bundle of joy
Just read this on Car and Driver

Happily, Ford stuck to the script for the new model—almost. There has been some paraphrasing in the engine bay, where, instead of the old truck's 411-hp 6.2-liter V-8, sits a new twin-turbocharged 3.5-liter V-6 engine with direct fuel injection. While it shares a displacement figure with the larger of the two EcoBoost V-6s available in the regular F-150, the Raptor's mill features a new aluminum block and upgraded internals, revised heads, and tweaked fuel-delivery equipment. Final output figures weren't available at the time of this writing, but we're told to count on 450 to 500 horsepower and more torque than the current V-8's 434 lb-ft. As for fuel-economy estimates, Ford is likely to trumpet efficiency gains on account of the turbocharged engine, but horrible, ignorable fuel economy is part of the Raptor's charm. We'll file preliminary EPA estimates under "we don't care."
---
2014 F150 FX4 | SuperCrew | 5.0L | 4x4 | Sterling Grey Metallic
Love the straight out the back dual exhaust, too bad it'll sounds like a lawnmower with a V6. I know that's the way things are going but a big old V8 rumble is part of the aura of that truck.
---
2016 F150 XLT XTR 4x4 2.7 Ecoboost
If it sounds anything like the Ecoboost in the new GT I wouldn't mind at all.
---
Nicole - 2004 Ford F-150 Lightning #3573
Emily - 2010 Ford F-150 FX4
Amsoil Independent Dealer
Amsoil Home Page
I like the look of it, but would only buy a super crew. The Engine I would have to test drive before making up my mind.
---
2019 Mustang GT Premium - Velocity Blue
2019 RAM 1500 Big Horn Northern Edition - Patriot Blue Pearl - Tri-Fold Tonneau Cover - Flowmaster 10 Muffler - Tint - Side Steps - Bedrug - 20x9 Fuel Beast Wheels - TrailFX Bull Bar with Light Bar
I like it! Crew cab would be my choice, 3.5TT is fine with me and 10 speed is interesting, although I didn't like Dodge's 8 speed in the rental truck I was beating on.
---
'08 F350 6.4TT
.:.
Driven hard put away wet
'07 F150 5.4
.:. Old man's daily
'95 300ZX 3.0TT
.:. Lightly modded
'86 GN 3.8T
.:. New addition
www.allgonshow.info
Posting Rules

You may not post new threads

You may not post replies

You may not post attachments

You may not edit your posts

---

HTML code is Off

---