Join Date: Oct 2010
Location: Toronto, Ontario
Posts: 22
Servicing
---
I have my 2010 F150 S'crew 5.4L telling me it needs its regular 6 monthly service (Oil etc).

It was serviced 6 months ago at 40,000kms and has been used little over the winter (now at 42800KMs), does anyone know if the servicing sensors really work off of the oil life calculations, or does it somehow keep track of time as I service it every 6 months and the warning light comes on as my service reminder arrives in the post as it did yesterday!

Normally I cover approx 6000KMs between the services, so was surprised that the warning light came on this time, I know that lots of short journeys treat the engine & oil differently than less, longer journeys, but TBH it really has not been used much at all, with a mix of short and longer journeys.

Anyone with any insight on this?
---
Last edited by Rough Rider; 04-11-2014 at

02:13 PM

.
Sounds like maybe whoever serviced it forgot to reset the oil life monitor?

Who knows. Try resetting it and see what happens, I think you go to "Settings" , "Systems Check" and then "Information", should be able to highlight "Oil Life".

See if you're at a low percentage, reset it, might make it go away. Sounds like you're ahead of the curve anyway when it comes to maintenance.
---
801A
- 6550 lb bundle of joy
Servicing
---
Its actually formulated by various things, start ups, length of run time, temperature.

Id be change the oil.
not the first time ive seen it recommend an oil change before 5000k.

Edit:
I changed my 2009 5.4L @ 10k intervals. Full syn Mobil1 5w30. Usually About 3-4months. I always had ~40% oil life left.
Ford recommends 12k or 6 months.
---
Last edited by Viper238; 04-12-2014 at

12:27 AM

.
Join Date: Oct 2010
Location: Toronto, Ontario
Posts: 22
Thanks for the advice, I looked again at the weekend and it tells me I have 4% of oil life left, so I had a couple of wipes of the dipstick and the oil looks reasonably fresh, a little darker than new oil, but nothing like used old oil.

I would have noticed if they forgot to reset the servicing message after the last service as the message would have remained on.

I guess my wife moving it off the driveway to get her car out of the garage has killed my oil life, apart from a couple of trips to the cottage over winter (600km round trip) and use a few time to battle through our winter on the worse days, the only other times it was moved was by my misses. Looks like I will have to schedule it into the garage as I have another trip to the cottage trip planned over Easter.
A relative of mine gets this once a year usually.. he does his own oil changes, resets when it says. and same thing. usually he get 6-7000kms. and he asks me the same thing when it pops up @ 2500kms. He's like "WTF, I barely drove it".
Money grab? Warn every 2500 and get double the oil changes paid for at dealership


Sent from my iPhone using Tapatalk
---

Really? Its the Internet take it easy.
Not money grab…conspiracy between Big Petroleum companies and the automakers.
That's why they'll never let the public see an engine that gets 75 mpg and can do the quarter mile in 11 seconds.
That's why Ford keeps designing defects into their vehicles, so they'll wear out, rust out, and we'll have to buy new ones.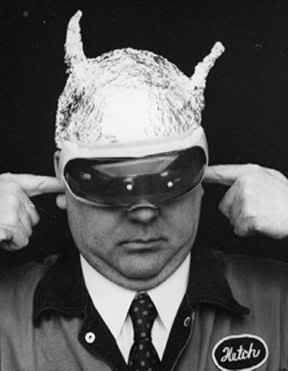 ---
801A
- 6550 lb bundle of joy
Sure looks like Rob Ford to me. But then again what do I know?
---
Such is life. Just passing through.
04 F150 FX4 Screw 5.4 with couple of mods
Similar Threads
Thread
Thread Starter
Forum
Replies
Last Post
Servicing of 2008 F-150's

fordtough.ca

F-150 2004 to 2008 Forum

30

09-19-2008

11:14 PM
Posting Rules

You may not post new threads

You may not post replies

You may not post attachments

You may not edit your posts

---

HTML code is Off

---