2007 F-150 Lariat - my first foray into the half ton class.
---
My last two trucks were both F-250s (a 1990 and a 2000) - but since I sold my camper, I decided to drop down into the half ton range.
I purchased a 2007 Lariat - and am absolutely loving it! Such a comfortable (and well appointed!) ride, after 15 years of driving bare-bones models!
The dog's lair! This truck has been "Ridgeback approved"!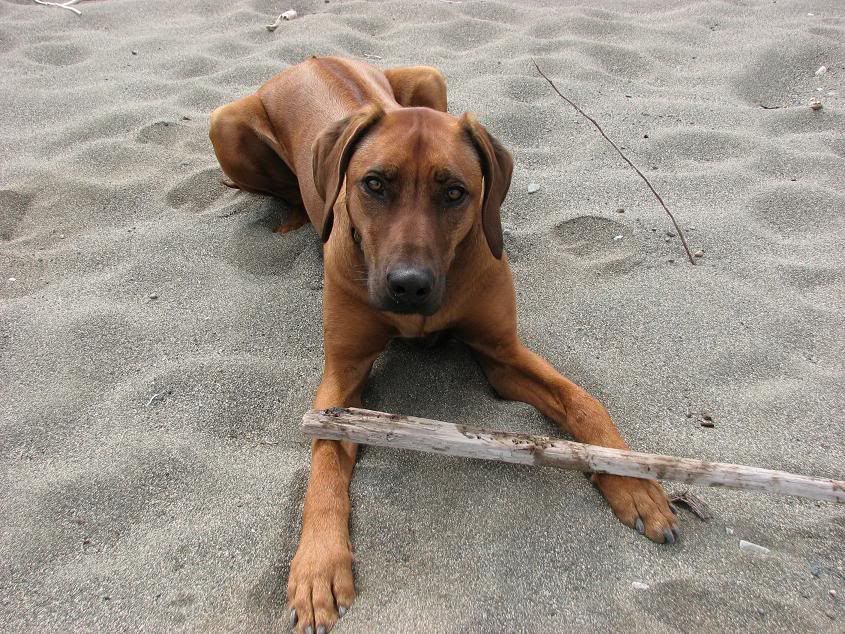 sweet looking truck nice pics
Where do I get one of those Dog seat covers??
Sweet Truck
Nice Dog

Gerry
Thanks Gerry - but don't tell the dog, it goes straight to her head!
The seat cover is a "Kurgo" brand - and I picked it up from Canadian Tire. The seat belt to seat belt zip line and crash harness is also "Kurgo" and also came from CT.
Kurgo cover @ CT
She's a good dog - but I don't want the last thing to go through my mind to be 75 pounds of Rhodesian Ridgeback - ha ha! It also keeps her (and her tree-climbing talons) contained in the back seats and away from from the leather - while the zip line lets her stick her head out of whichever window takes her fancy.
Pretty handy rig.
Thanx. I have a very fat Jack Russell. The int of my 08 is the same as yours. and the fat guy is hard on the leather. Also, He tries to come threw the buckets and on to the wife. But it's OK cause he's comfy. I'll Check CTC
Thanx again
Gerry
Thanx Doubletap.
Ordered it
Gerry
---
Wright it in script, Wrap it in blue, and Drop it in the winners circle!
Classic Ford Truck Club ; Member Rep
Posting Rules

You may not post new threads

You may not post replies

You may not post attachments

You may not edit your posts

---

HTML code is Off

---