Been A While
---
Hey guys, been a while since i've been here. So it is time to catch up.
Here is what's been going on in my world.
In short, the GT is doing good. I had to re do the top end of the engine after a mishap on a drag day back in '11 at the end of the season, but now it's better.
I've upgraded the '06 F 150 with 2011 powered mirrors, just needed to get the switches, and door harnesses, and i also upgraded the front lower valance with one from an FX2......theeeeeennnn i upgraded to a full 2008 FX2 this past Friday LOL.
I don't have a more recent pic of the '06, but this pic will do.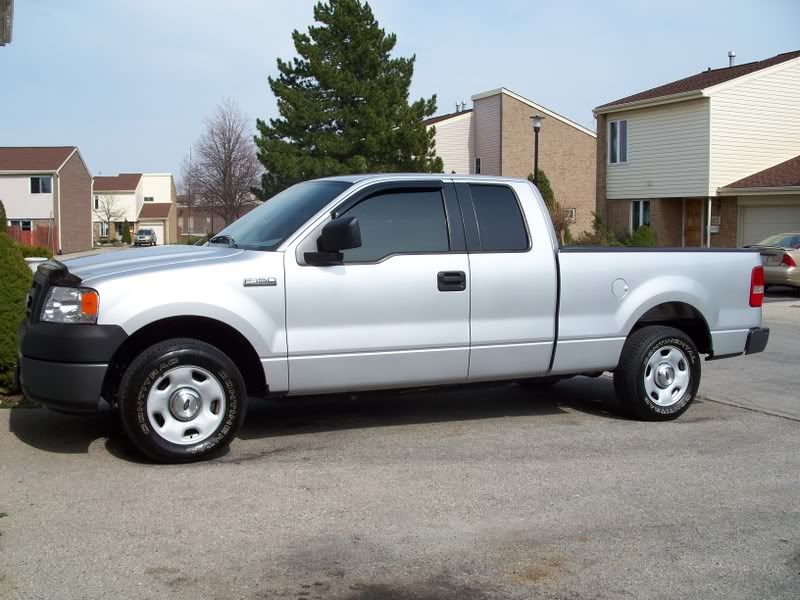 And the '06 was traded in for this, 2008 Super Crew FX2.
Forgive me on the pics. Will get better ones once the weather gets better.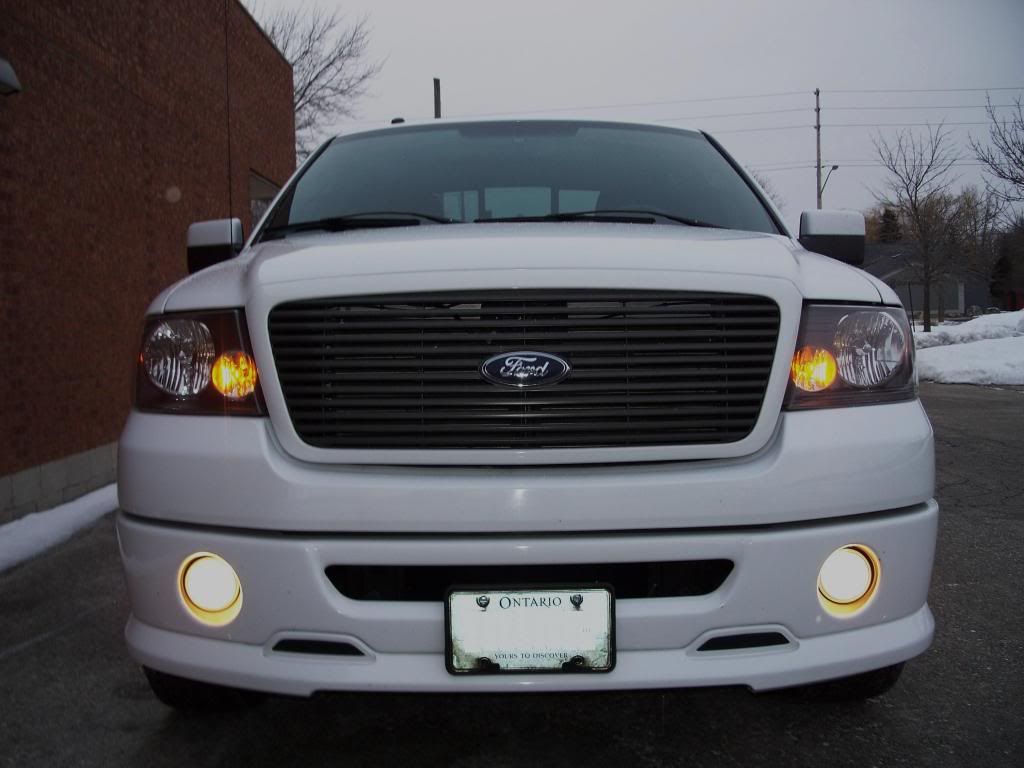 Reason for the up grade is because the kids are getting bigger, and with having a 10 yearold, and 4 yearold twins in the back of the Super Cab, things were getting a little tight with leg room, and a little loud at times, so it was definitely time!
As for the GT
---
2008 Oxford White F150 FX2 SPORT Super Crew,5.4L.
2003 Satin Silver Clearcoat Mustang GT,4.6L 2V,5 speed.
stripped,slammed,& cammed!
aka 1LOW03GT
Hey Jay nice to see your back on board, was wondering what you have been up to and how the stang was, and congrats on the new updated truck that looks like a nice clean truck and I know what you mean about kids and needing room, I had to upgrade the wifes Hyundia Sonata to a Hyundia Sante Fe once spring / summer comes hope to see you down at sparta on a friday night.
---
Lumberjack
2010 F150 Supercrew 4X4
---
Nitrous is like a beautiful girl with an STD. You know you want to hit it but you're afraid of the consequences
Welcome back, congrats on the new ride !
Don't see many FX2's around, love the blacked out windows with the white, and I swear those wheels are the same as the GT500, just painted.
Before Travis is all in my grille, I understand the FX2 is six spoke, and the GT500 is five spoke,but it's the same basic premise.
I'm thinking of a Crew Cab for my next truck. I've been checking them out, and can't believe how much more room there is compared to the Super Cab.
Sorry to hear about the problems with your Mustang, glad to hear it's all good now, it makes for a great family portrait when you get them together in the driveway.
---
801A
- 6550 lb bundle of joy
Holy Crap! Look who it is!
Welcome back Jay!
Congrats on the truck!
I def know what your talking about with the truck. I had to get into a Supercrew aswell.
Good to see all is well!
PS.
Oh Mike, you know me too well! Lol
Yea i agree they are using same spokes, just more to hold up the truck.
Sent from my iPhone using Tapatalk
Yes I am still around lol! Just usually spend more time on mustang forums, but even then these days I've slowed down on those boards. Work, and family time take most of my time these days.
I do agree that the rims look similar too the GT500's. I thought the exact same thing when it was first introduced lol.
You will definitely see me at Sparta. Still enjoy going there..... Even after all these years. Cheap night to hang out with a bunch of friends really.
So far I am enjoying he FX2, and it's space. It was what I originally wanted back in '08 when I got my '06 SCab. But the price of them were not in my budget with a new mortgage at the time, and twins on the way. But in the end it all worked out I think.
---
2008 Oxford White F150 FX2 SPORT Super Crew,5.4L.
2003 Satin Silver Clearcoat Mustang GT,4.6L 2V,5 speed.
stripped,slammed,& cammed!
aka 1LOW03GT
Next job will be to update your signature !
---
801A
- 6550 lb bundle of joy
That is a sweet new Truck. Congrats
---
2019 Mustang GT Premium - Velocity Blue
2019 RAM 1500 Big Horn Northern Edition - Patriot Blue Pearl - Tri-Fold Tonneau Cover - Flowmaster 10 Muffler - Tint - Side Steps - Bedrug - 20x9 Fuel Beast Wheels - TrailFX Bull Bar with Light Bar
Thanks hogdust!!
Sig is changed.
---
2008 Oxford White F150 FX2 SPORT Super Crew,5.4L.
2003 Satin Silver Clearcoat Mustang GT,4.6L 2V,5 speed.
stripped,slammed,& cammed!
aka 1LOW03GT
Posting Rules

You may not post new threads

You may not post replies

You may not post attachments

You may not edit your posts

---

HTML code is Off

---