Apprentice
Join Date: Jul 2009
Location: Edmonton Alberta
Posts: 8
My F350 Amarillo
---
Hello everyone i am new to this site and looking for more ideas on what I can fo to my F350.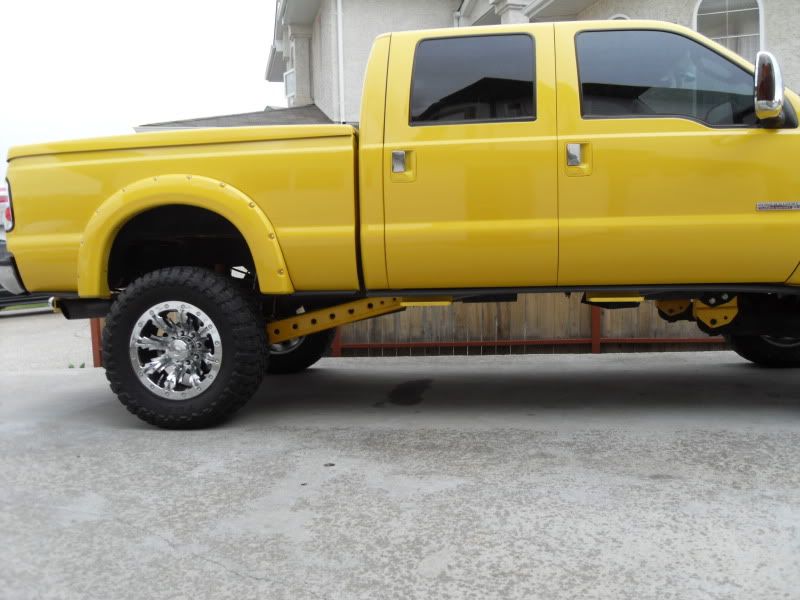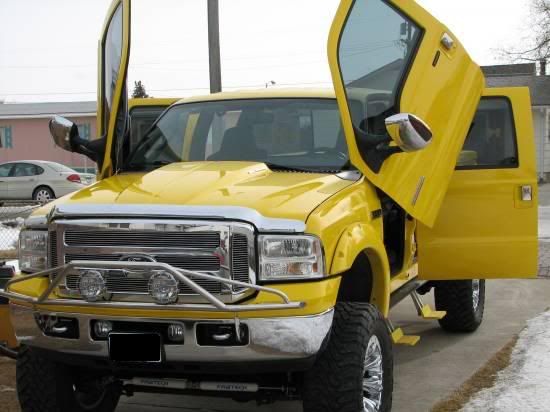 Welcome to the site, that is one nice ride!!!
---
Welcome to FordTough.ca! That truck is Killer!!!
---
I only drive in the city, to get out of it!!!
I love YELLOW....
. Lots of Alta members here. What kinda mods are done?..lift, tire size, engine mods...etc?
---
2013 f150 Ecobeast
3.55 E locker
FX4 Screw
SSI tuned!!!!!!!!!!!!!!!!!
Apprentice
Join Date: Jul 2009
Location: Edmonton Alberta
Posts: 8
Lift is an 8" from fabtech
tire sizes I have a set of 40" and 37" and 33"
I think iseen you around.
---

Really? Its the Internet take it easy.
Welcome to the site, nice truck
---
I am not speeding, I am qualifying!

No officer I wasn't tailgating, I was drafting!

You might be a redneck if : you think the last words to the Star Spangled Banner are, "gentlemen start your engines"
HI and
to Fordtough.ca
That's a great looking truck
---
Gordon
Proud owner of 1998 NASCAR special edition F-150
(Celebrates 50 yrs of NASCAR and the F series truck)
My Pictures
Posting Rules

You may not post new threads

You may not post replies

You may not post attachments

You may not edit your posts

---

HTML code is Off

---