trucks at night you hope not to see.
---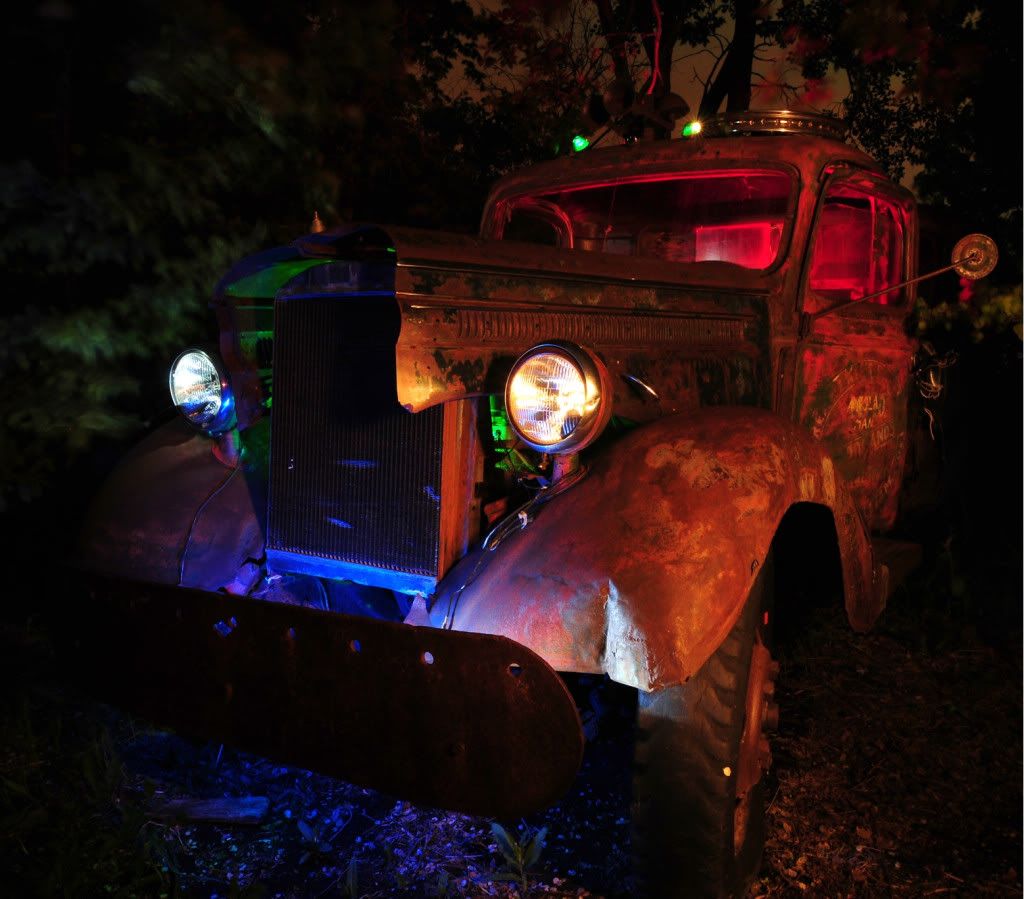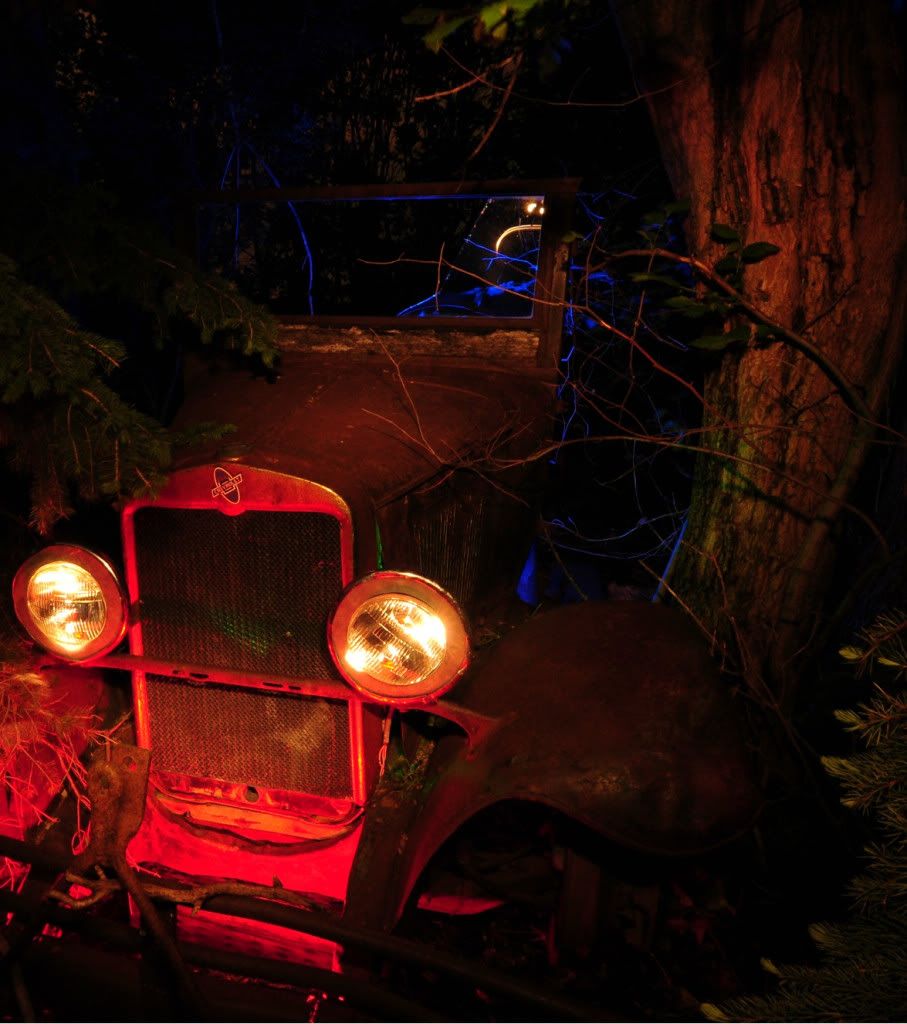 a few that I painted with lights last night in the wee hours of insanity.
Join Date: Feb 2009
Location: Kitimat, BC
Posts: 1,079
You painted those? They are awesome...creepy, but awesome. Almost expect to see a skeleton or a ghost behind the windshield.
---
The Hauler - '05 F-350 4x4 CC Dually 6.0 Powerstroke
The Project - '90 Ford Bronco 4x4
The wife's - '11 Ford Escape
For every minute you are away from work...you can add two minutes to your life!
so those are paintings. or trucks you panted?
---

Really? Its the Internet take it easy.
these are long exposures with my nikon D300,i use glow sticks and flashlights at night to bring these derelicks alive,one shot exposures straight from the camera.
Sweet dude you have a talent there, ever thought of selling your pictures in frames ?
---
Lumberjack
2010 F150 Supercrew 4X4
thanks for your kind words,I do frame a few of my favorite ones,8x10, but I have not sold any of my shots, here's the one I like and did very recent,.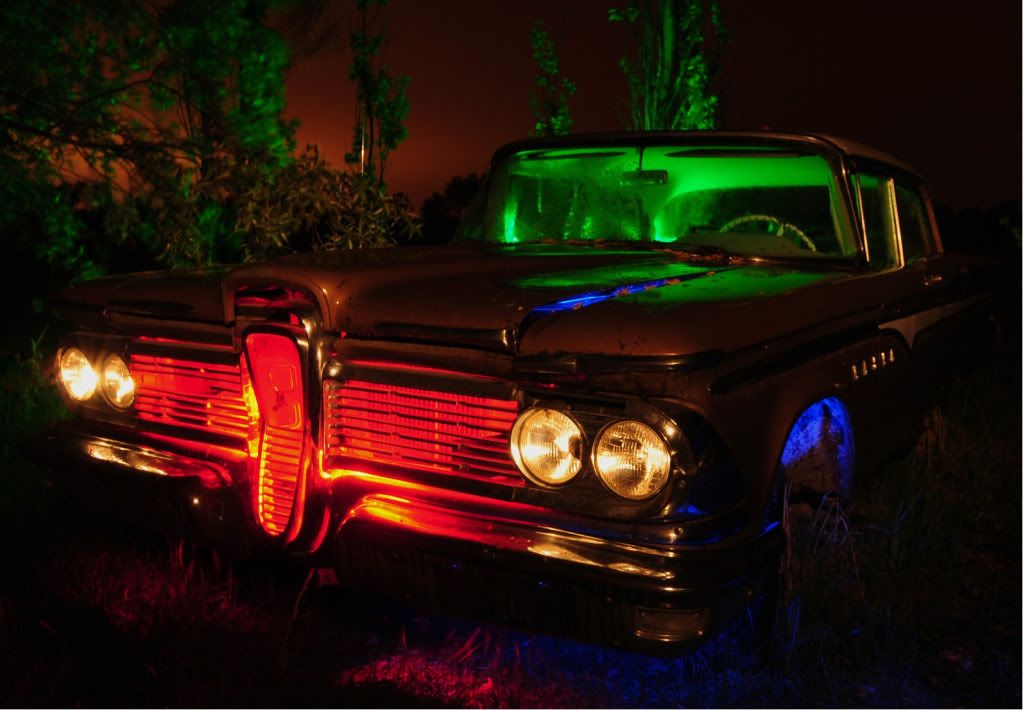 ---
Nitrous is like a beautiful girl with an STD. You know you want to hit it but you're afraid of the consequences
NICE !!!

Very Impressive !

Where do you find these vehicles ?
I have three locations of owners with numerous derelicts sitting in their back forty,permission to enter their property at anytime of the night as I choose,their reward is a 4x6 print copy I give to them on every auto I shoot,its a process I find rewarding and for the owner of these cars and trucks the trust they give me,soon I will be getting 2 more locations to enter.usually i'm on their property around 1am and leaving close to 3:30 am and I don't make any noise,except for the animals that I scare up in the night=two of the places I shoot I have their business cards in case of any security force that stop by to show I know them ,but has never happened.To me its just a hobby,keeps me going getting out there controlling the camera by light trying new things.
Hey Polarbear do you have lots of these pictures ? Hit me up with a pm and we can talk about them, that last 1 is really kool. Kind of pictures I'd hang in my bar area.
---
Lumberjack
2010 F150 Supercrew 4X4
Posting Rules

You may not post new threads

You may not post replies

You may not post attachments

You may not edit your posts

---

HTML code is Off

---