Join Date: Feb 2011
Location: Stoney Creek, Ontario
Posts: 15
Here my truck
---
Well right now its all pretty much stock, but once spring hits, I have some mods set up for it, but enough of the talk on to the pics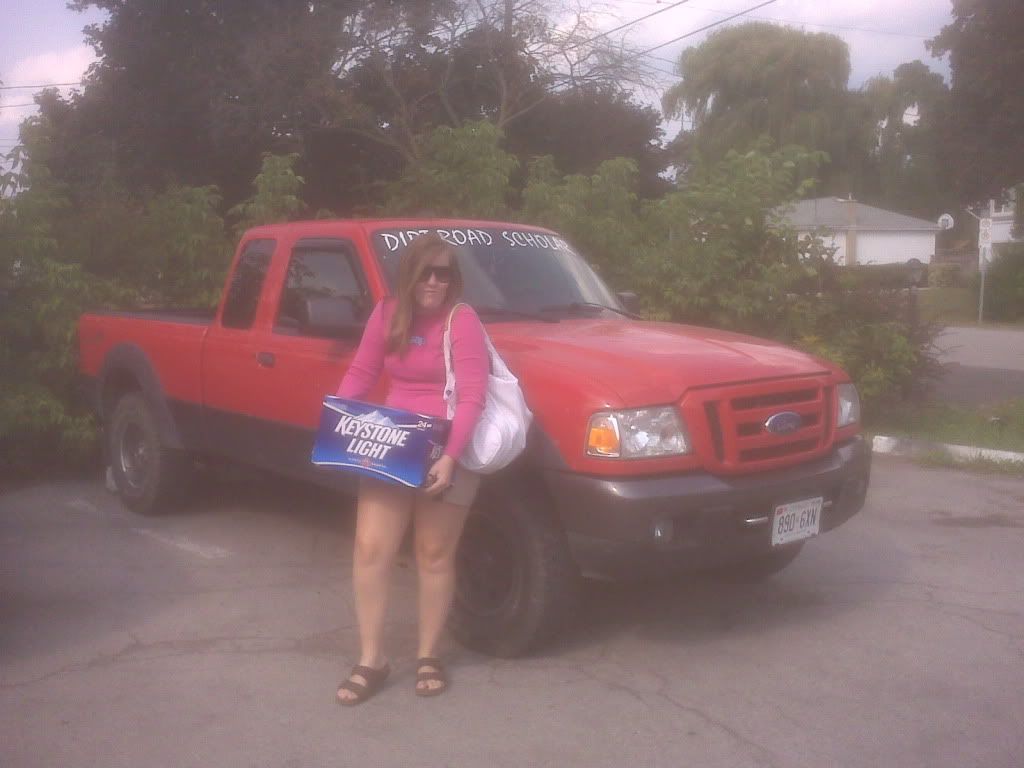 Three best things in life, my truck, my girl, and beer haha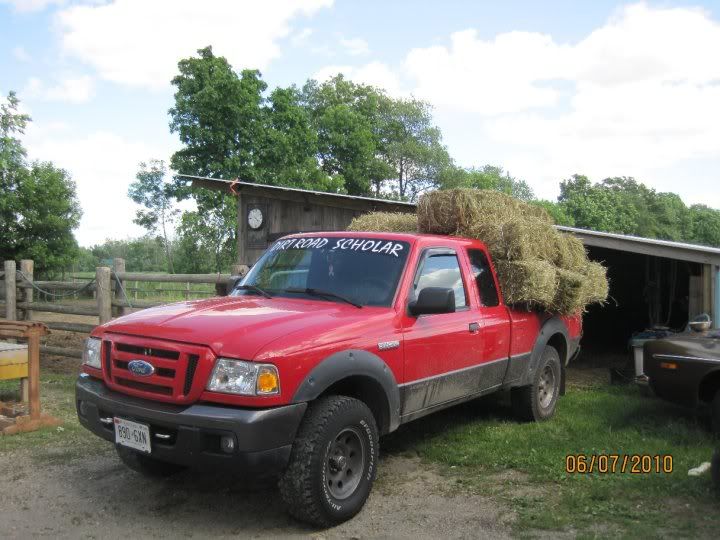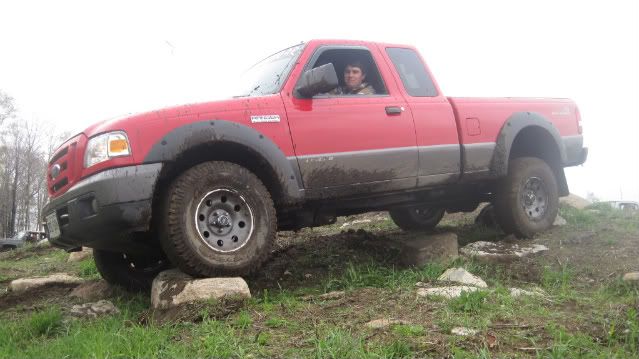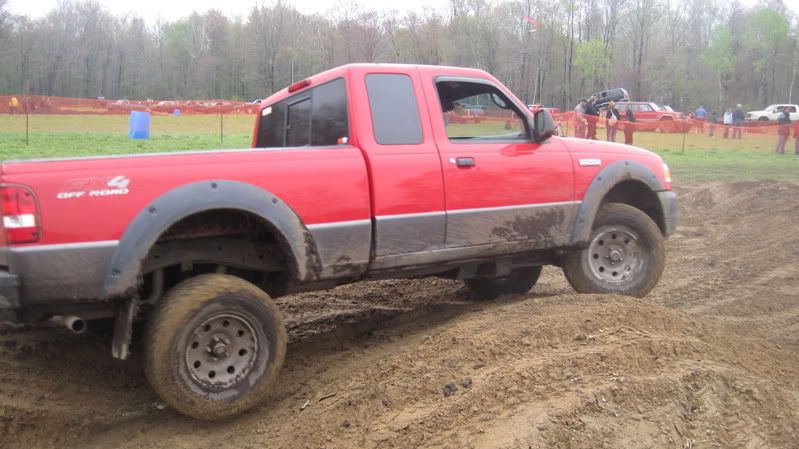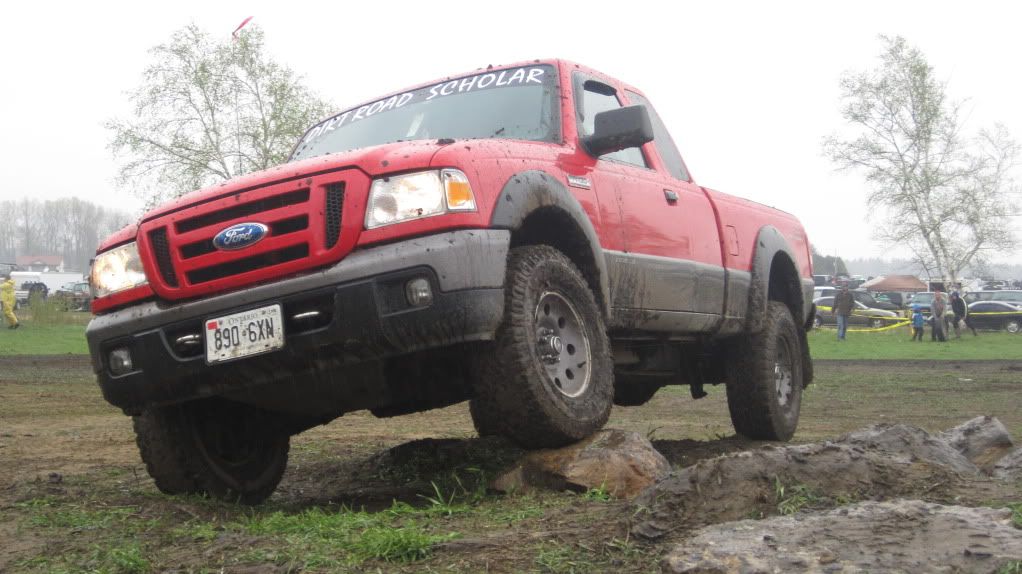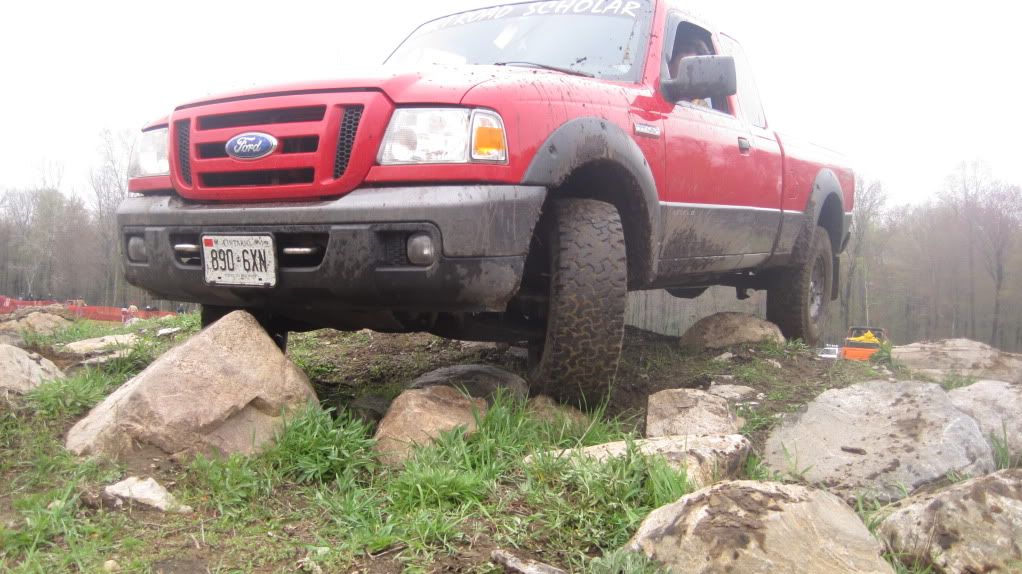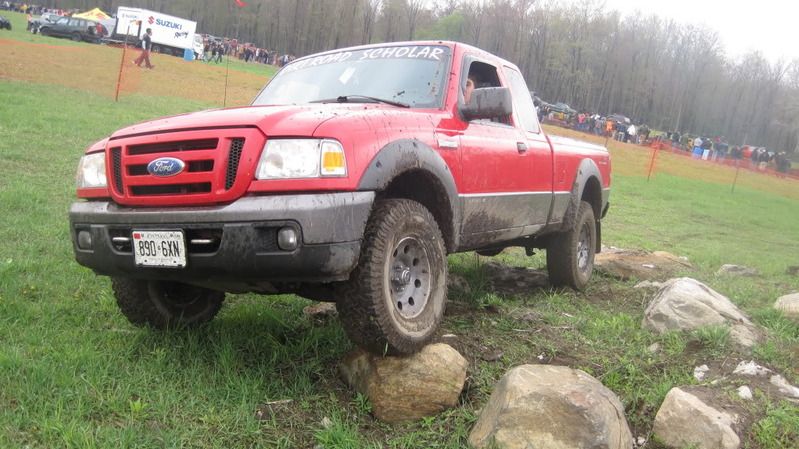 well thats all for now, hope you enjoy them
---
06 Ranger Fx4 Level II
31" Goodyear Wrangler Duratrac
15x7 DSG Alcoas
31 Spline 8.8 w/ Torsen Ls rear
Great pics Ken and seeing you have fun with it
---
Gordon
Proud owner of 1998 NASCAR special edition F-150
(Celebrates 50 yrs of NASCAR and the F series truck)
My Pictures
---
Nitrous is like a beautiful girl with an STD. You know you want to hit it but you're afraid of the consequences
Great photos of a truck in action..and nice load of hay on her.
---
2013 f150 Ecobeast
3.55 E locker
FX4 Screw
SSI tuned!!!!!!!!!!!!!!!!!
cool pics



that the mudruns at gopherdunes ?
---
2007 F350 6.0L Ext cab short box 4x4
2000 F150 5.4L Reg cab short box 2wd
?? always looking for a new ford project !
Well I think he needs to post more pics of the girl and less of the truck, forget the beer pics how about some rye, or vodka pics ( lol ) but nice pics for sure and I hope someone stopped you before you hit that huge rock with your truck.
---
Lumberjack
2010 F150 Supercrew 4X4
Well,you sure know how to use it LOL!
---
2008 Oxford White F150 FX2 SPORT Super Crew,5.4L.
2003 Satin Silver Clearcoat Mustang GT,4.6L 2V,5 speed.
stripped,slammed,& cammed!
aka 1LOW03GT
Join Date: Feb 2011
Location: Stoney Creek, Ontario
Posts: 15
Haha ya I try and have some fun with it from time to time and she does good all loaded up 21 bails on the truck and 29 in the trailer behind

Ya those are from the 2010 spring run at the dunes. Got lots of time of the trails rocks and moguls but I'll save the bogs for my Toyota and I had a some what decent spotter so didn't hit any rocks just got some cool pics

And it's usually rye or vodka. Im a wiskey man and she's a vodka girl and I'll try and get some of her and the truck this summer so it'll be a win win haha

Thanks for the comments everyone
---
06 Ranger Fx4 Level II
31" Goodyear Wrangler Duratrac
15x7 DSG Alcoas
31 Spline 8.8 w/ Torsen Ls rear
Nice pics i seen the truck at gopher dunes what mods you have in store an welcome to the boards
Join Date: Feb 2011
Location: Stoney Creek, Ontario
Posts: 15
Thanks for the welcome. I have quite a list. This spring its getting some explorer leafs and some beltec shackles and the t bars cranked up a bit more. I've been looking at some wheel spacers or maybe just a different set of rims with a bit more offset. Im in progress of a custom back rack light bar for it with some hella's. I wanna get rid of the boring bumpers and bend up some nice tube ones. If i dont get full bumpers right away I have to do a front hitch so i can get the winch hooked up. There are alot of other smaller mods but thats basically the jist of it, I'm sure more will come tho, it never ends lol
---
06 Ranger Fx4 Level II
31" Goodyear Wrangler Duratrac
15x7 DSG Alcoas
31 Spline 8.8 w/ Torsen Ls rear
Posting Rules

You may not post new threads

You may not post replies

You may not post attachments

You may not edit your posts

---

HTML code is Off

---