Join Date: Dec 2011
Location: calgary
Posts: 17
governers
---
i took my new ford ranger sport up to a speed of 159 kph do these trucks have governers on them.
---
Nitrous is like a beautiful girl with an STD. You know you want to hit it but you're afraid of the consequences
Yes, Ford has a built in speed limiter on the Ranger, 2 there is no reason to drive something that handles and stops as bad as a truck that fast in the first place.
---
2009 Ranger Sport 2WD 4.0L/3.55:1/5spd Bone Stock.
Considering it's a compact pickup truck with leafspring/torsion bar suspension, truck tires and pickup truck brakes -- and if you've got a 4WD, a high centre of gravity -- a speed limiter is the least of your problems at that speed.

I'm pretty sure it's a speed limiter, not a rev limiter. When I tested mine (I've got a 5-speed), the tach wasn't anywhere near redline when it topped-out. I'd guess it's to protect the transfer case, transmission and the rest of the driveline, not to mention the driver.
---
If Princess Auto were a real girl, I'd ask her to marry me.
Speed limiter. Probably would have shut right down at about 160. Get stopped at that speed and would probably be tag and tow!
---
Such is life. Just passing through.
04 F150 FX4 Screw 5.4 with couple of mods
They are speed governed as when i had my lowered 06 i had a sct programer ab it over rode the computer an it do.over 200 then
Join Date: Jul 2010
Location: Ottawa, Ontario
Posts: 52
Does my 2.3 have one too?

I know there's one on my FJR1300. People that have hit it have had the daylights scared out of them as it starts barking and shuddering.

They tell me that on the bike it cuts in at about 159 mph. someone else can figure out how many km/h that is.

Cheers!
I think every Ford vehicle has a speed limiter at some point, Mustang GT's and Shelby's shut it down at 155mph from the factory. Trucks its usually around 160km/h.
---
2016 F150 XLT XTR 4x4 2.7 Ecoboost
The speed is limited because the stock tires won't last very long at that speed. They go boom.
---
2005 King Ranch. 2007 Ranger Level 2. No act of kindness goes unpunished.
Join Date: Aug 2010
Location: Port Elgin, Ontario
Posts: 4,741
Quote:
The speed is limited because the stock tires won't last very long at that speed. They go boom.
Really ?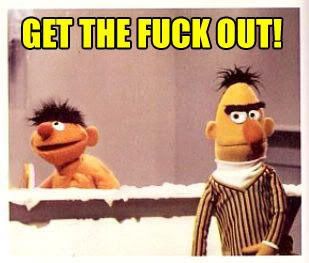 ---
801A
- 6550 lb bundle of joy
Posting Rules

You may not post new threads

You may not post replies

You may not post attachments

You may not edit your posts

---

HTML code is Off

---