A-Pillar Grab handle Mod
---
being busy this weekend, I finished off a mod ive been working on for a little bit here it goes.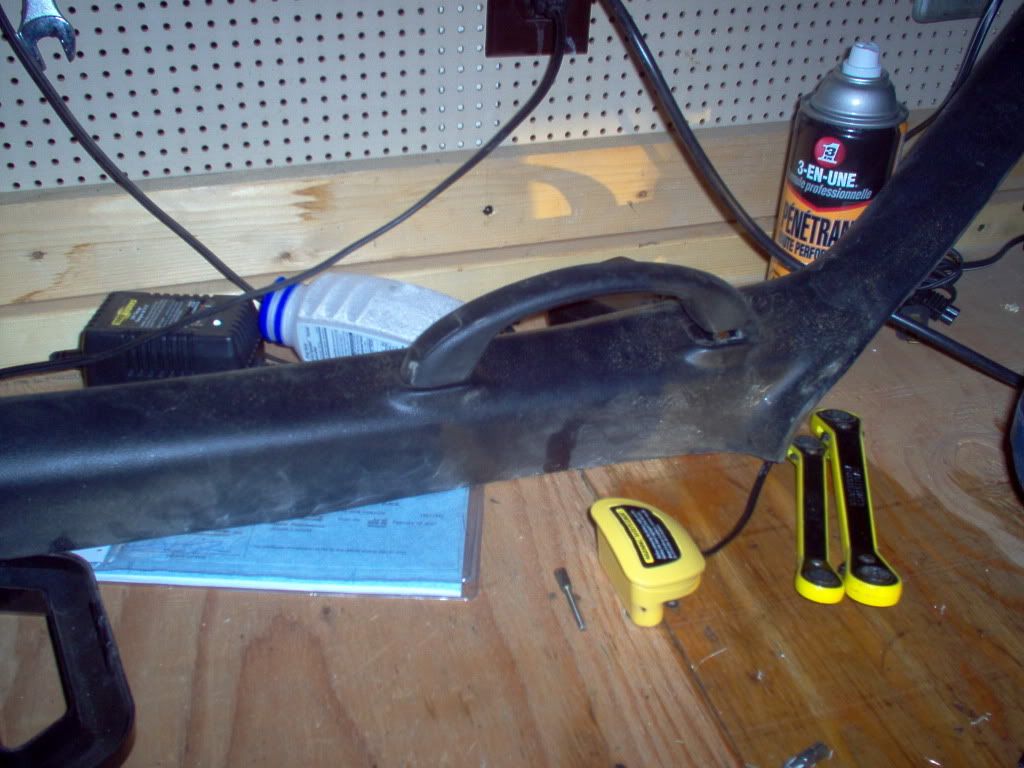 I picked up this a pillar and grab handle from an autowrecker a couple of weeks ago. I ordered a grab handle bracket from a local dealership. After a few tries on mounting the bracket I found a buddy with a heavyduty riveter and popped in a few 1/4" rivets
I picked some interior paint and adhesion promoter at the local rondex. Heres the test coats, 1st coat is adhesion promoter 2nd coat is the interior colour. My interior is med. dark graphite grey.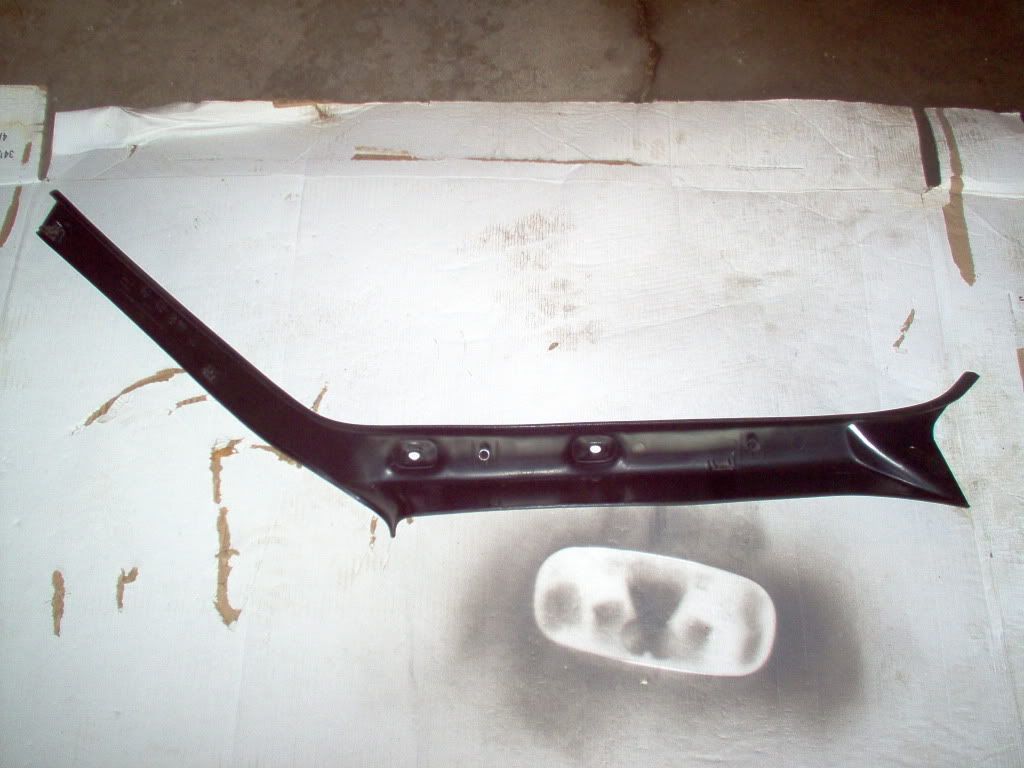 I was happy with how it turned out so I went to work on the front side. I wound up giving it 4 light coats of paint. I'm gonna see how it lasts, if it winds up scratching I'll repaint it and give it a matte clear coat to seal it up.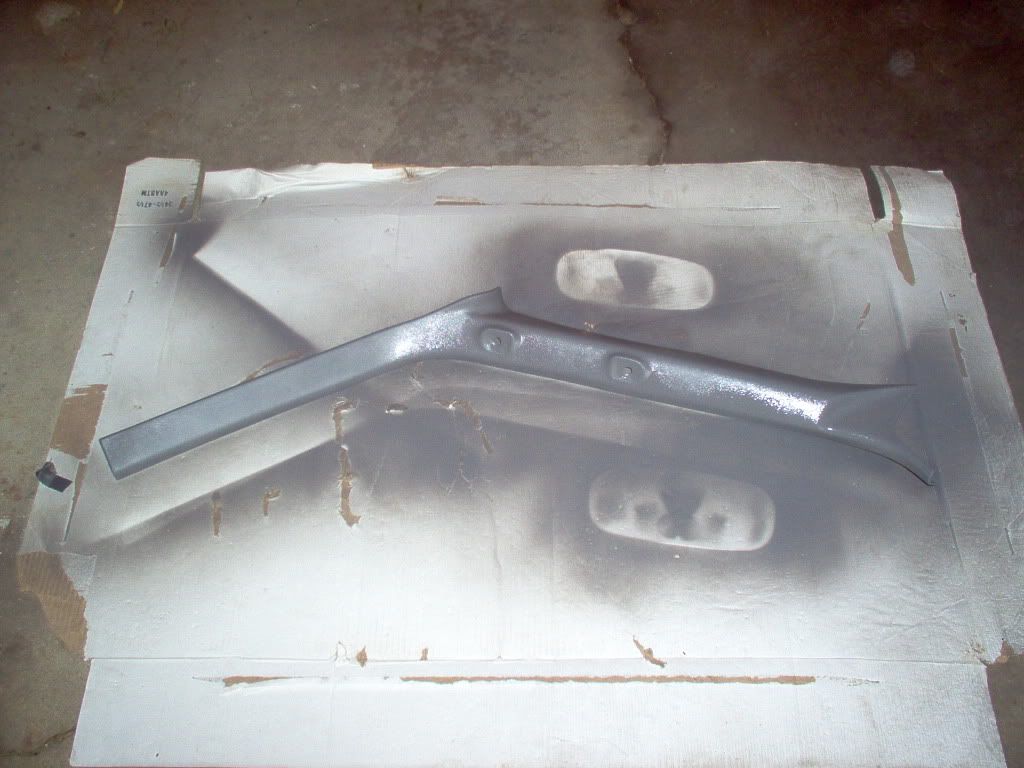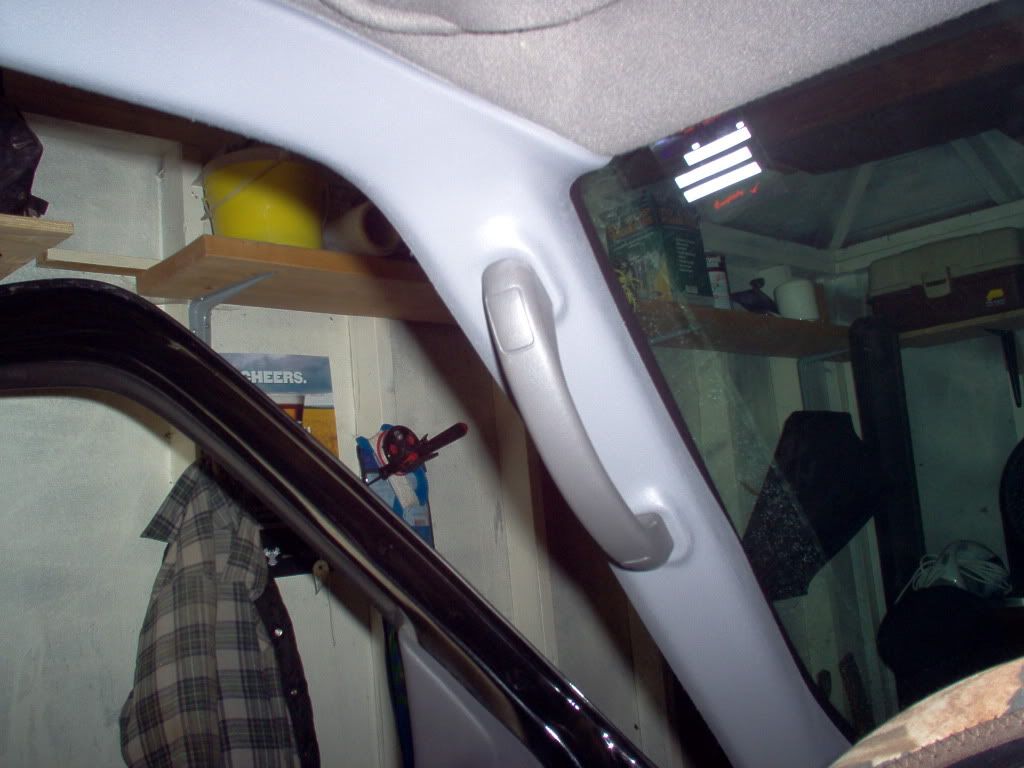 The paint is a little to fresh it just doesnt quite match perfectly, I'm just a little picky about my own work lol.
A little side note: my truck is an 01 edge the A-pillar handles were only on the XLT 4x4's. In 03 the handles became more common but the there is a little bit of a change to the pillar so if you try to back date this mod you have to shim up the headliner to get a tight fit.
---
man, you guys are creative. i'de never think of things like that. MOD on and it looks great.
---
2013 f150 Ecobeast
3.55 E locker
FX4 Screw
SSI tuned!!!!!!!!!!!!!!!!!
Sweet nice job I like it, now you know where to enter it now
---
Wow man excellent practical mod.
---
2009 F150 XLT 4X4 5.4 / 2" Autospring Lift / 275/65R20 BFG All Terrains (34.1)
Has to be the first time I've seen someone mod a grab handle into their Ranger. Usually, people mod them out. Looking a deleting my driver's side handle in favour of a gauge pod. Might delete my passenger side handle and put in a Mag-Lite mount.

Looks good though.

Cheers,
D.
---
2007 Ranger FX4 Level II|Black|4.0L SOHC|5-spd stick|Power|Leather|Sirius|31"x10.5" BFGs|15" Polished Alcoas|FIAMM air horn|Explorer OHC|clear corners
Nice work, good install...

I was actually thinking about adding a grab handle right above the door. The wife's arms are too short and she can't reach the one on the A-pillar-she really doesn't like not having a "holy $hit" handle...
---
Just some dude from BC...
Very sweet mod, great work...
---
99 Ford Ranger X-Cab 4x4. 3L V6. 5 Spd.. Mods -Michelin 31x10.5x15 XRadial Tires, Proformance Venom II Chip, Cold Air Intake, Window Visors, Euro Marker and Tail Lights, LED Front Corners, 05 Ranger Side Mirrors, 6000k HID Headlamps, Stock Cass/CD Stereo(taken from a Windstar), Interior Dome/Map(taken from a Taurus), White/Blue Glow Instruments, Stainless Steel Bezel...
Posting Rules

You may not post new threads

You may not post replies

You may not post attachments

You may not edit your posts

---

HTML code is Off

---