My new range!
---
Just picked up my new daily driver. I'm sending my other Ranger out for a one off stock floor body drop chassis, so i needed a daily. Anyways, here is some pictures, it won't look like this for long, I'm just waiting for my roll pan to come in, then the body is getting completly redone.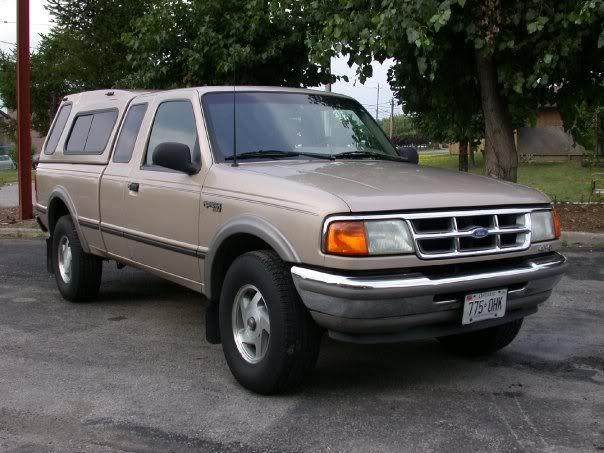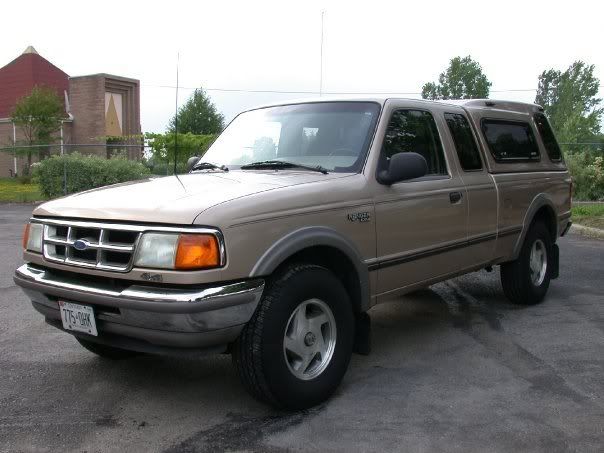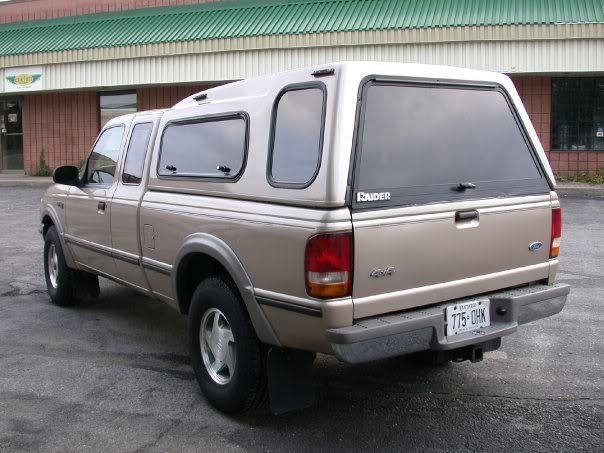 looks very good in person also
Well, I cleaned up the Ranger a little bit. Took the topper off and replaced it with a tonneau cover. Took the pin stripes and mouldings off, and added some thump inside. I installed a set of Alpine Type R 6.5" Components in the doors and 2 12" Kicker CVR's powered by a Rockford Fosgate BD1000.1 I built the box out of MDF, and did a little experiment by priming and painting the box. It turned out pretty good, it's a little fuzzy around the edges, but for my daily driver it's just fine.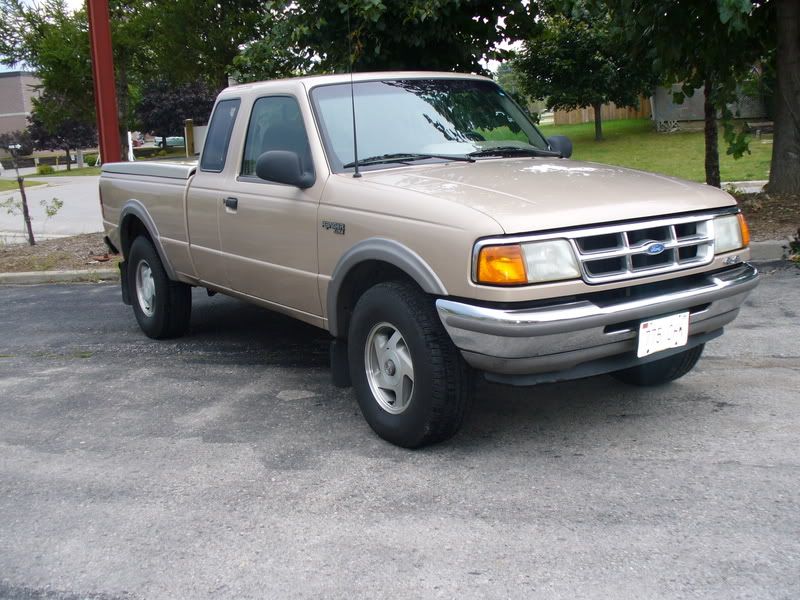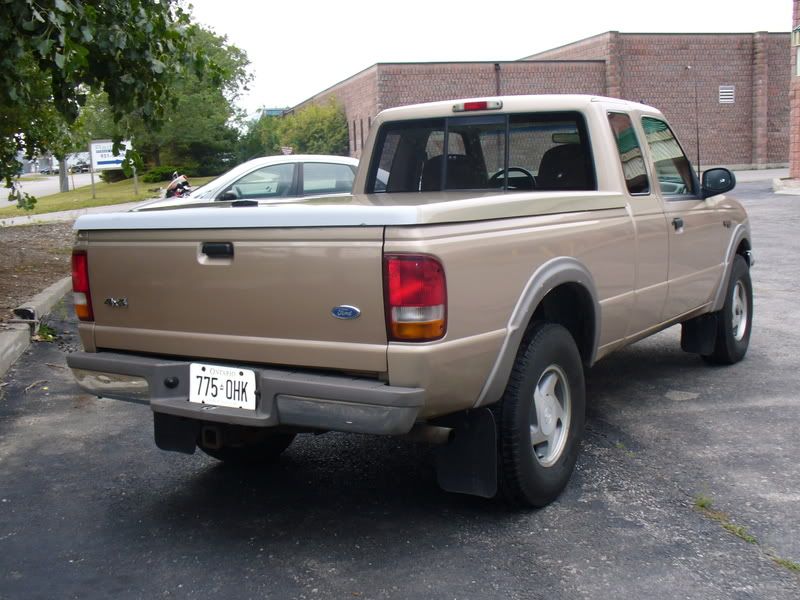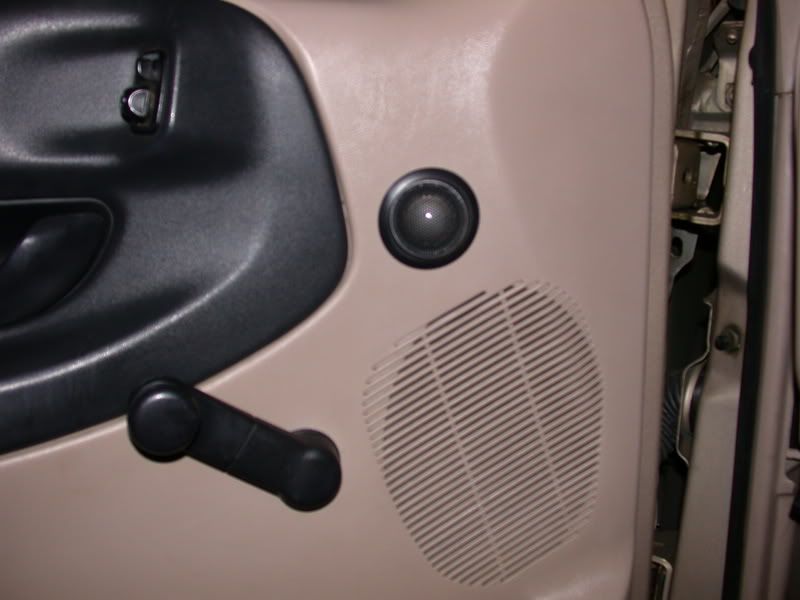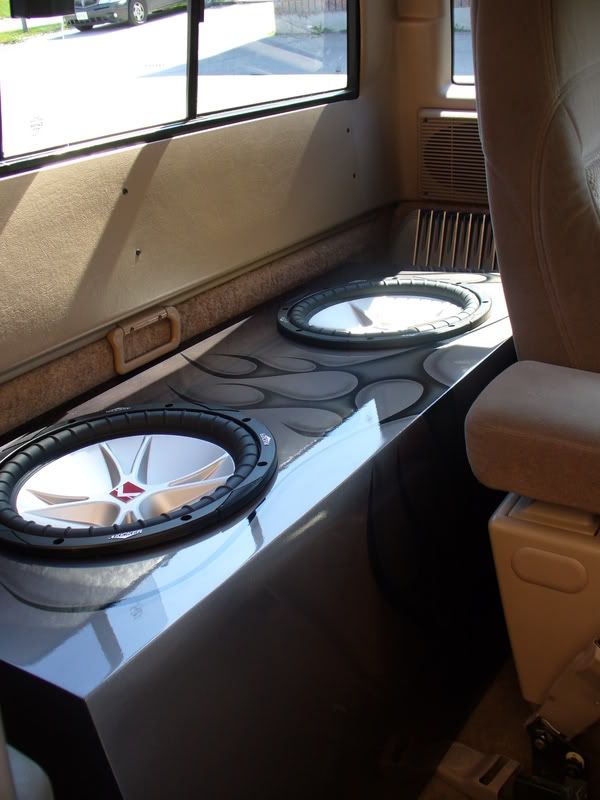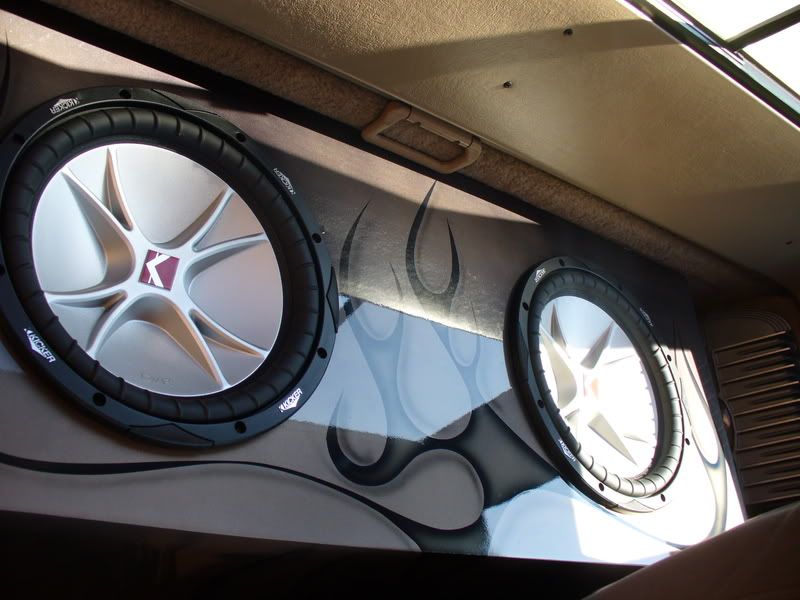 Very nice mods so far.
---
1997 F-150 xl
1984 Honda XR200R (the toy)
2007 Honda CRF100f (the spare toy)
2005 Jayco Baja 10Y (the home away from home)
Lookin real good, keep those pics comin......
---
99 Ford Ranger X-Cab 4x4. 3L V6. 5 Spd.. Mods -Michelin 31x10.5x15 XRadial Tires, Proformance Venom II Chip, Cold Air Intake, Window Visors, Euro Marker and Tail Lights, LED Front Corners, 05 Ranger Side Mirrors, 6000k HID Headlamps, Stock Cass/CD Stereo(taken from a Windstar), Interior Dome/Map(taken from a Taurus), White/Blue Glow Instruments, Stainless Steel Bezel...
Quote:
That sub looks impressive
Where do you get your audio ideas
Thanks, I just get my ideas off the top of my head. haha The first design had the amp mounted on the top of the box, and the subs facing forward. The design would have failed because the sound would have been muffled by the back of the seats. So I came up with this design, and it worked out well.
The Ranger is looking good and I really like what you did with the sub box
---
Gordon
Proud owner of 1998 NASCAR special edition F-150
(Celebrates 50 yrs of NASCAR and the F series truck)
My Pictures
Posting Rules

You may not post new threads

You may not post replies

You may not post attachments

You may not edit your posts

---

HTML code is Off

---