New Member Here Eh!
---
Hey guys.. Well Ive been on RPS for about 4 months, Just signed up here today. Already its been a big help to me thanks to seein the pics of ScottyV and RuggedRanger15 with their 33's. It's shown me I can get those big tires in my truck without havin to wait for a couple grand for a lift... since I just spent a couple on my Cap.
Anyways, I have a 2008 Sport 4x4, Shadow Grey, Limited slip rear diff, 5 spd, blah blah, you can see it in my list of mods I think. Anyways, I love my ranger and wanna make 'er look a little more masculine so as the money comes in, the truck will slowly get that look I want. Im thinkin when I get my 33's I wanna get a flat black set of rims to go with them, 15's or 16's.. Ive heard that you gotta find the right set of 15's though due to brake clearance issues, anyone able to help me out with that?? Also Im gettin a couple inches of lift front and rear and tryin to find a cheap decent way of doin it. Im debating if I should just do a crank at the front with some blocks or somethin on the rear.. or I saw a kit from truxxx for 230 bucks on fatbob's that gives you torsion keys and a lift spring for the rear to give between 2-3 inches of lift i believe... is there any reason other than money why a crank would be better than keys?? wear and tear issues etc? thanks let me know what your thoughts are guys, I wanna get some lifted pics with new tires up soon, and the sooner I have a lift solution the sooner that can happen. in the mean time, heres my truck now. Just got a new camera, was just testin out the camera so These pics weren't set up at a nice location, and the truck just went through rain so its got dirt and crap on it so its not lookin its best.
Oh and below these two pics of my truck Ill show you what I was drivin before.. its one extreme to the other almost haha.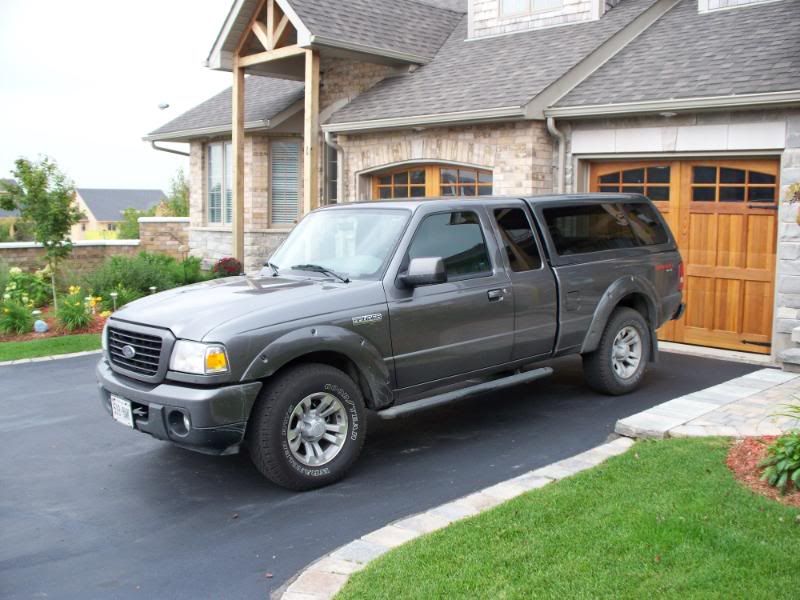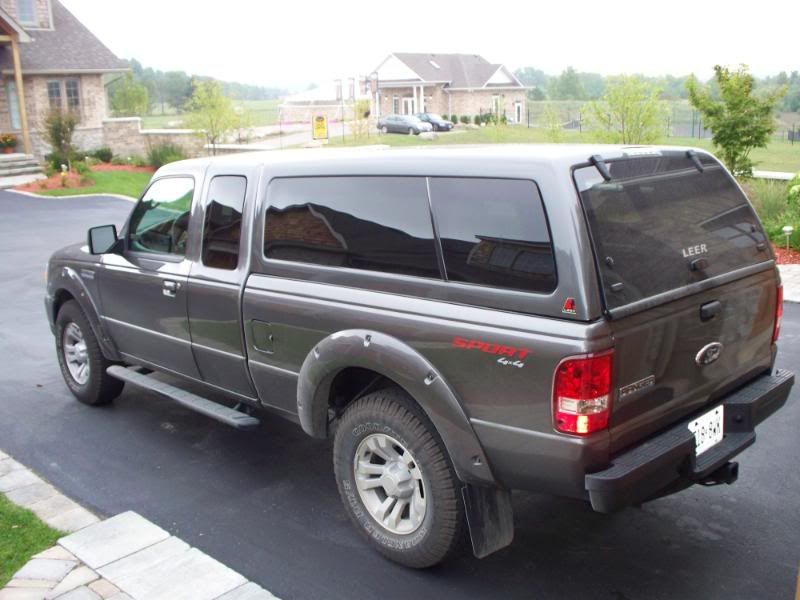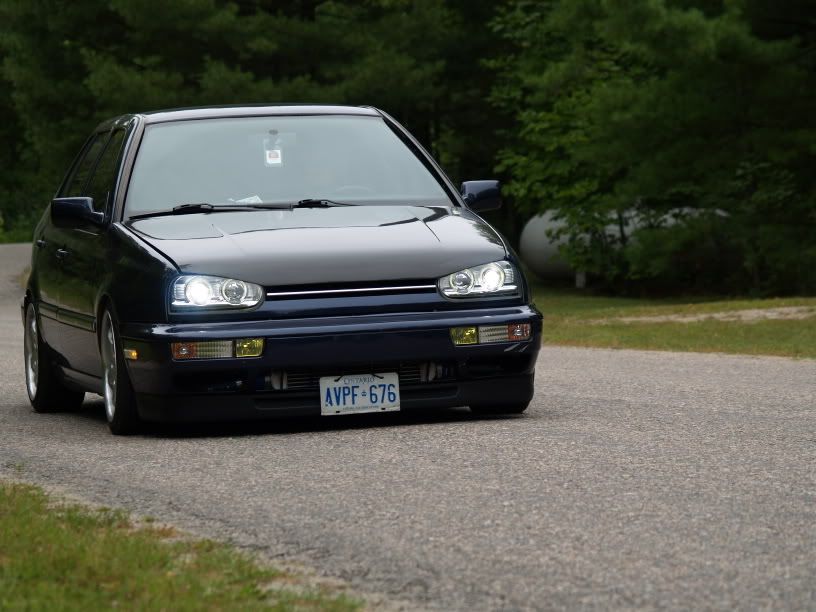 ---
Nitrous is like a beautiful girl with an STD. You know you want to hit it but you're afraid of the consequences
lol, just a little bit of a change. Truck's lookin' good welcome to the site, and don't be shy with the pic's
---
I only drive in the city, to get out of it!!!
Welcome. Nice truck. I would steer clear of those torsion keys, they are bad news. Crank the bars and put shackles in the rear.
---
VMP and 5-Star tuned no more

Buy a hybrid my truck needs your gas
thanks for the tip about the keys.. and the compliments on the truck.
See everyone on here or rps tells me to avoid the keys and crank the bars... and yet the guys at the ford dealership that does all that truck modifying says the opposite for some reason.. the general manager was like.. oh ya.. you don't wanna stress those torsion bars like that blah blah, and was suggesting keys... i just don't know what to think now haha
the keys will put your cv at retarded angles and wreak havoc on the front end, ball joints etc... don't listen to the stealership on this one
---
VMP and 5-Star tuned no more

Buy a hybrid my truck needs your gas
so crankin the torsion will do less overall damage than the keys, hmm.. now I just ogtta figure out which method is the best way to crank them. Ive seen people that say to do it while its still on the ground so it doesn't need alignment as much.. and other people that say to crank one side up, twist 5 times, drop, measure, do the same to the next side... and.. which way raises it btw??? lookin up at the bolt from the ground is clockwise to lift? or opposite??
when I did mine I jacked up one side of the truck at a time. I measured how much bolt was sticking down and wrote down in case I didn't like the crank. I think I did 5 turns on each side. I wound up with about 1.25" of lift. Tightening the bolt lifts the truck, loosening the bolt lowers the truck. Do a search for a torsion bar crank, I followed a how-to off of Ranger Forums or The Ranger Station I can't remember.

edit: I almost forgot, I did NOT get an alignment after. It is a good idea to go get it checked though.( I'm getting mine checked next week). My tires are starting to wear a little bit.
---
VMP and 5-Star tuned no more

Buy a hybrid my truck needs your gas
---
VMP and 5-Star tuned no more

Buy a hybrid my truck needs your gas
Similar Threads
Thread
Thread Starter
Forum
Replies
Last Post
NEW MEMBER

MJG

Photo and Video Gallery - Members Rides

27

11-16-2008

11:21 AM

New Member saying Hi

Deano

New Members Introductions

14

08-25-2008

08:59 PM

New member here

Juggernaut

New Members Introductions

24

08-19-2008

10:20 AM

New Member

Darkhorse

New Members Introductions

16

08-01-2008

12:49 PM

New member

1forest1

New Members Introductions

5

06-21-2007

09:38 PM
Posting Rules

You may not post new threads

You may not post replies

You may not post attachments

You may not edit your posts

---

HTML code is Off

---