couple new pics of the 94
---
the front brakes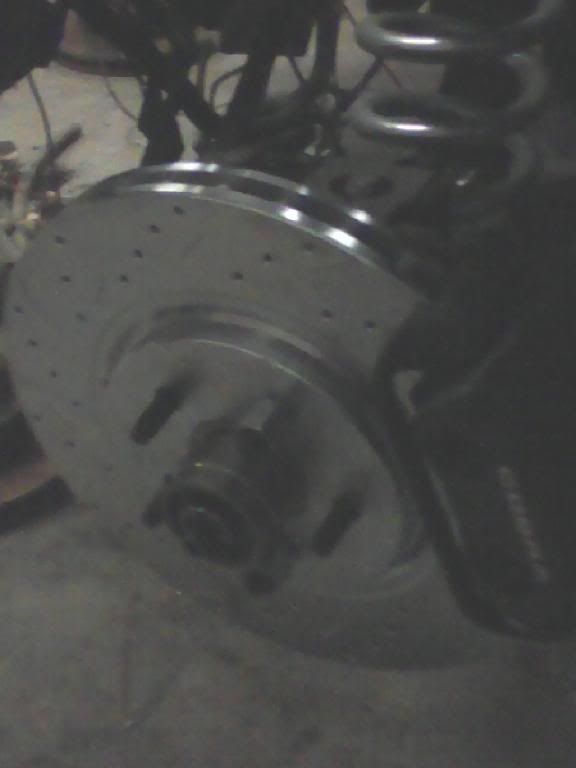 another front brake shot but with the rim on it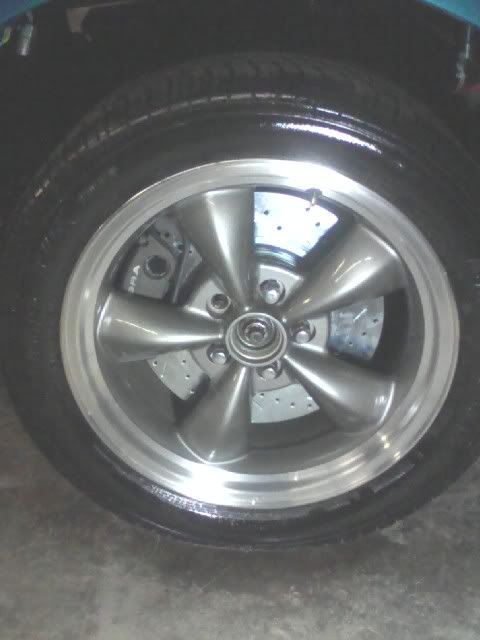 front end shot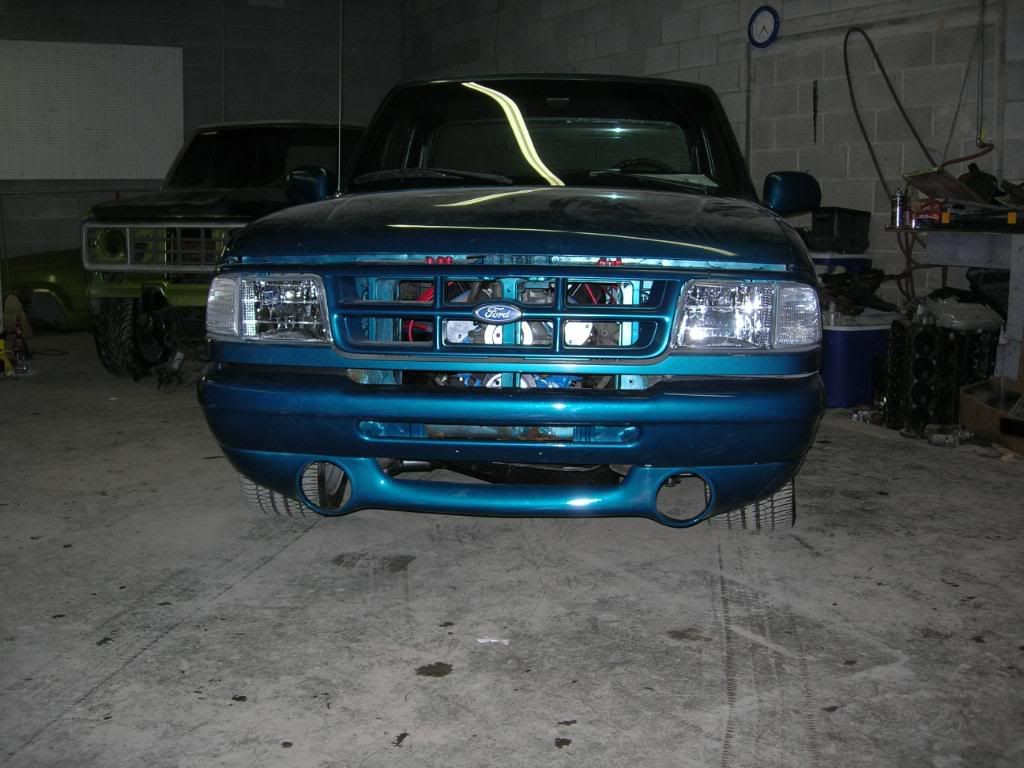 then a couple of the truck
what ya guys think of it wait till summer an motor pics to come once i tidy it up some more
Join Date: Jan 2008
Location: Calgary Ab
Posts: 33
Very nice!

How did you like the hubs & caliper brackets?

Trev
Join Date: Mar 2008
Location: Saint John, NB
Posts: 1,901
NICE RANGER!!
I bet you cant wait till summer
---
2014 F150 FX4 | SuperCrew | 5.0L | 4x4 | Sterling Grey Metallic
nice looking truck
---
VMP and 5-Star tuned no more

Buy a hybrid my truck needs your gas
that is a deadly truck, but what is that mean machine in the back ground of the front end shot?
---
1979 Bronco - 2" lift, 33s. 1989 Bronco II - dead. 1988 Bronco II - crusher ate it. 1988 Bronco II - pos. 1988 Ranger 4X2 - meh....1986 Ranger 4X4 - 5" lift. 1993 Mazda B2600i- dead. 1986 ranger 4x4 - dead. 1994 ranger - 3" body lift, 33" super swampers
looken good,the mustang rims fit nice,are you going to change to rear disc also off a mustang?looks like you got a fair amount of neg camber to deal with(can be hard to corrrect with twin i beam susp)you'll have to post up these mods as this is one awesome truck!
---
a moments silence for the shelbyx,i hope her new owner enjoys as much.
wow that is nice looking gonna be a fun little truck
well the font end does not have any alighment bushing in it yet but will have some very soon an i love the looks of the 13" cobra brakes. As for the rear im gonna run the cobra brakes out back so it will be 12" disc out back. As for the motor its a 302 with trick flow head performer 5.0 intake shelby tri y headers 24 pound injectors. Ill get motor pics up soon dont worry. Also the front is lowered 5" with 3" drop beams an 2" coils an the back is a flip kit. The truck in the back ground is gonna be better then the 94 for speed an looks once its done
Posting Rules

You may not post new threads

You may not post replies

You may not post attachments

You may not edit your posts

---

HTML code is Off

---