Caledon Ranger Owners?
---
Hey, just wantin to do a roll call, see whose on here that lives in and around the Caledon area.
One reason is because twice now I've just caught a glimpse last second of a burgandy ranger, 2006+ that looks like it has either a BL or SL as we drive past each other. Just curious what's done to it and if it is someone local to me.
As for me, I'm north of Bolton, have a 2008 Sport 4x4. Superlift, Prekey, shackles, 4" skyjacker leafs, Mickey MTZs (33x12.5), and procomp steel rims (series 97). And I have a leer cap on the rear. If ya see me, give me a wave.
Cheers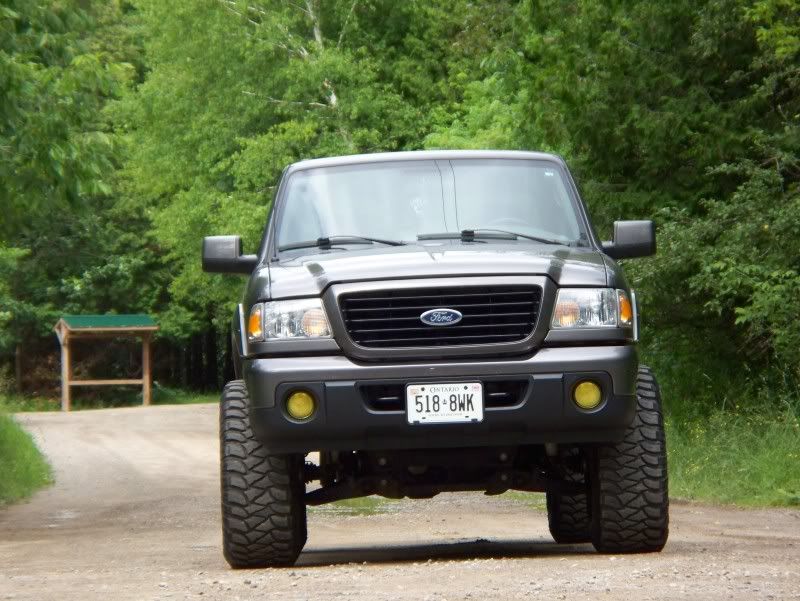 Join Date: Oct 2009
Location: Ajax Ontario
Posts: 16
Dude were you at laird and eglinton today the truck I saw today was identical to yours
ya that was me. ive been workin on those buildings since about july... think im done at that site for now tho
Im from binbrook about an hour from you
---
2009 Ford Ranger Sport
31x10.5x15 Terra Trac's
Cobra CB Radio w/ BT
Join Date: Oct 2009
Location: Ajax Ontario
Posts: 16
Cool. You gotta sweet truck there man
Join Date: Nov 2008
Posts: 134
I'm in Brampton, not too far. Might be one of the closer members to you.
I think my wheels are too small to hang with you though.
I think my truck would get an inferiority complex if it was near your's.
Posting Rules

You may not post new threads

You may not post replies

You may not post attachments

You may not edit your posts

---

HTML code is Off

---