A Couple of Questions - RE: 2007 Lariat.
---
As a new F-150 owner (rather than the owner of a new F-150!) - I have a couple of questions that I can't find an answer to in the owners manual.
Firstly - what exactly is that thing under the 60% seat in the crew cab? It appears to be a box - but I can't find a way into it. I'm assuming it has a purpose, otherwise its just taking up room better served as short shotgun storage!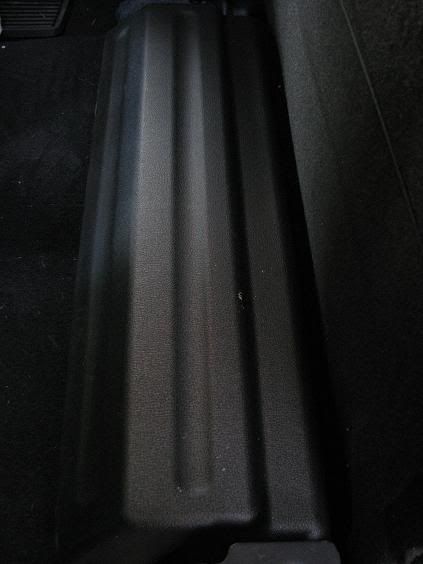 Secondly - when I've used the seat heater (yeah, I know - who needs heated seats on Van Isle! But if the button is there, I'm going to push it!) the light(s) go out after a while. Does the seat come up to a certain temperature, then switch off? Is it tied into the climate control in any way?
Thanks in advance for any help rendered!
i cant remember if that is the optional subwoofer on the premium sound system or the jack/tool kit.
one easy way to check if it is sub though.

secondly. the heated seats come on and stay on for ten minutes.
supposedly to help the seats from burning up or something. although the new ones stay on as long as you want.
Join Date: Jul 2010
Location: Nova Scotia
Posts: 127
that's the sub box under the back seat. There is a sub and amp in there.
Ahhh - thank you, gentlemen - I appreciate it.

And that would explain why a couple of buddies have remarked on the sound quality and asked if it was a stock system.

Its safe from being replaced with a shorty shotty storage box, then!
Posting Rules

You may not post new threads

You may not post replies

You may not post attachments

You may not edit your posts

---

HTML code is Off

---