Join Date: Jan 2008
Posts: 61
Lariat Chrome Owners step on in...
---
My truck is an 07, optioned right up. Was the Lariat Chrome package first come around in 07 or has there always been a Chrome package? I know on Ford.ca when you "build and price" you can check the box for a Lariat Chrome. Whats the skinny here?
I know the Chrome package came with the Chrome running boards, door handles (not the full door opening mechanism, just the handle, like a Mark LT), the chrome bumpers, caps on the mirrors, exhaust tip, 18" Chrome wheels and the Grill.
Here is another quesiton I have....
My truck had an XTR badge on it too. When I bought my truck I told the sales manager that those badges were on there when I came back to pick up the truck I wasn't going to buy it, so needless to say they came off. Why would there be XTR badges on a Lariat? I thought the XTR package was an XLT thing, which got the rims, the exhaust tips and stuff, but definetly didn't have my grill and well wasn't as pimp.
Oh and I'm just really curious how many other people have the Lariat Chrome package, I'm curious how many of us are there
2007 White Chocolate SuperCrew, right here.
Join Date: Feb 2008
Posts: 72
first of all, Lariat chrome's were introduced in 2007 and in 2008 it has been taken a step further with the "Limited" (and only a limited number coming to Canada)
On the FX4 side.......in 2007 an FX4plus package was introduced in 07.
Secondly, I can't see any possible way how your truck would have XTR badging if it is a true Lariat chrome........there's just no way.
XTR is an extra option on top of an XLT that gives 4x4 and several chrome accents similar to the Lariat chrome package. There must have been a major screw up at the factory.......that's the only way.
BTW-my dad has an 07 Lariat Chrome.....and I have an 08 FX4. Not many Lariat chromes here in Eastern Ontario, but there is one new "Limited" here in my town!
I don't know about the new fords but mine says it on my tailgate and on my seats(lariat no chrome on my truck)
---
I only drive in the city, to get out of it!!!
---
Last edited by Bush_aholic; 02-25-2008 at

09:22 AM

.
The Lariat Chrome package is available from '06 plus, the XTR badging is a little baffling. XTR is a trim level of the XLT, it is possible that your truck is an XLT with the XTR chrome package and than the leather option.

On your fender badge it should say which trim level your F150 is
---
2011 Chevrolet Camaro RS2SS
2007 Pontiac Grand Prix GXP
2007 Ford Crown Victoria P71


Join Date: Feb 2008
Posts: 72
.......if his truck has white gauges it's a Lariat. An XLT/XTR would not have white gauges.........just like FX4's have their own exclusive gauge cluster!
Join Date: Jan 2008
Posts: 61
Oh, the truck is a Lariat, no question. I have the Lariat gauges, Lariat badges. The truck has the on-board computer, the wood on the dash. I don't think you can get wood on an FX4 truck. I know the XTR thing is perplexing. I dunno fellas, I'll ask my Dad again just to make sure I didn't imagine it but I remeber the sales manager whining because it was an actual badge I told him to pull and not just a sticker. So I don't know what was up with that. Oh well. Anyways here are some pics of my Window Sticker.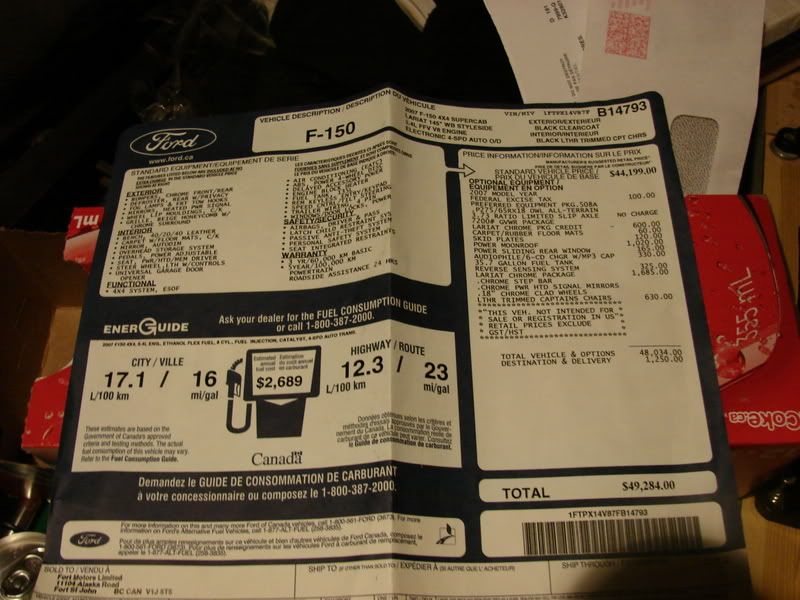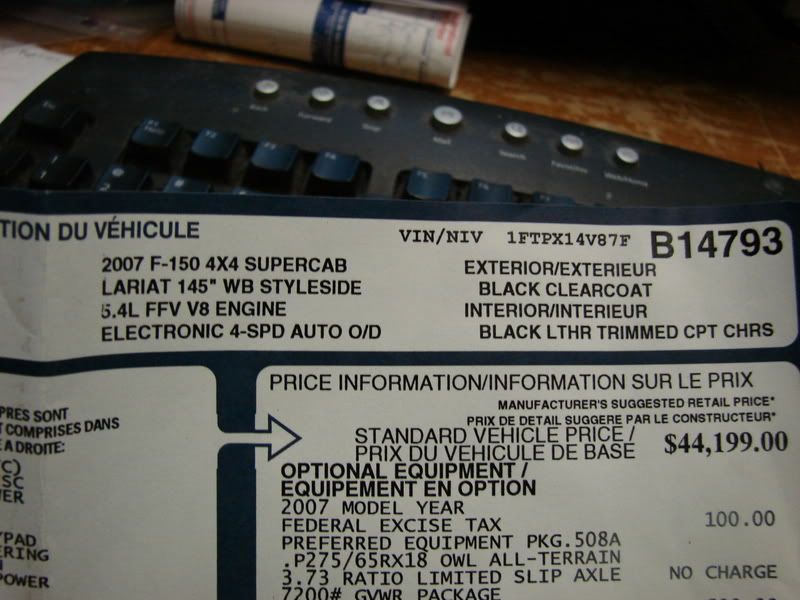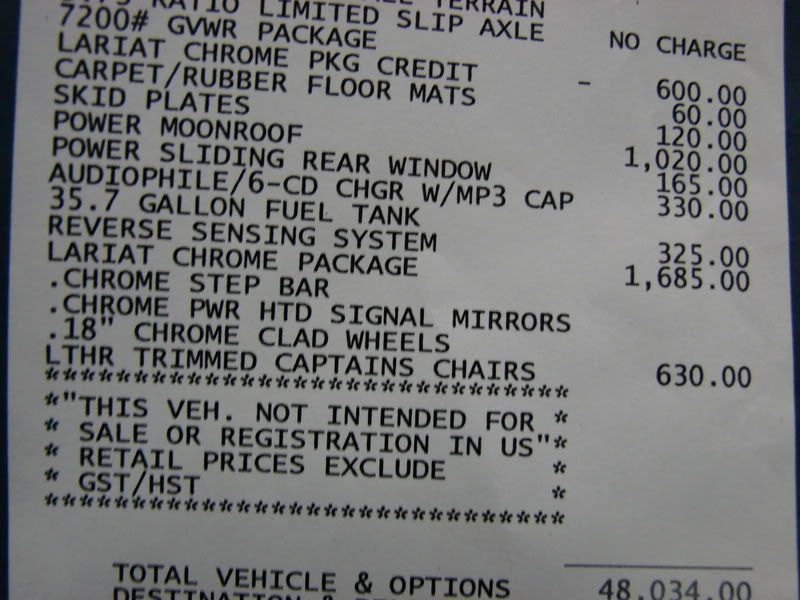 Join Date: Nov 2007
Location: Hamilton,Ontario
Posts: 29
I have the XTR on my 06.The XTR badge is chrome and is held on by 3M backing tape.
The dealer asked me If I wanted the XTR badge put on the tailgate as the truck is delivered to the dealership without it on the truck.(the reason being that they badges disappear before the trucks sold).It could be someone just stuck it on your tailgate.
Posting Rules

You may not post new threads

You may not post replies

You may not post attachments

You may not edit your posts

---

HTML code is Off

---