Successful plug change. :)
---
Well i finally got around to doing my plug change today! As previously posted i was going to use a electric impact but i ended up using a ratchet and some extensions. My truck has 101,000 kilometers on it that's about 62,758 miles.
I first broke them loose about a 1/8 of a turn and then poured in some carb cleaner. About a cap full. I let them soak for 15 - 20 mins and then I went at it.
They were very tight and i thought for sure they were going to break. But i worked them in and out like I was taping a hole. They creaked pretty much all the way out! I only turned them out about a 1/4 turn then i would turn them back in about the same and kept doing this till they came out.
Here are the plugs!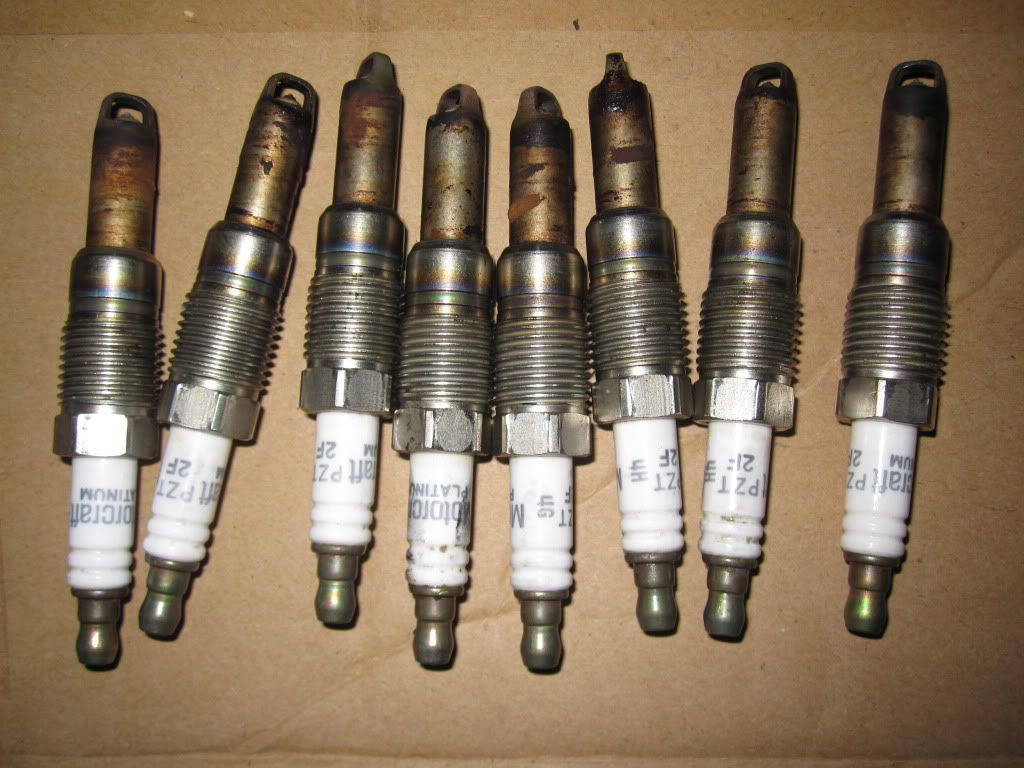 Plugs used!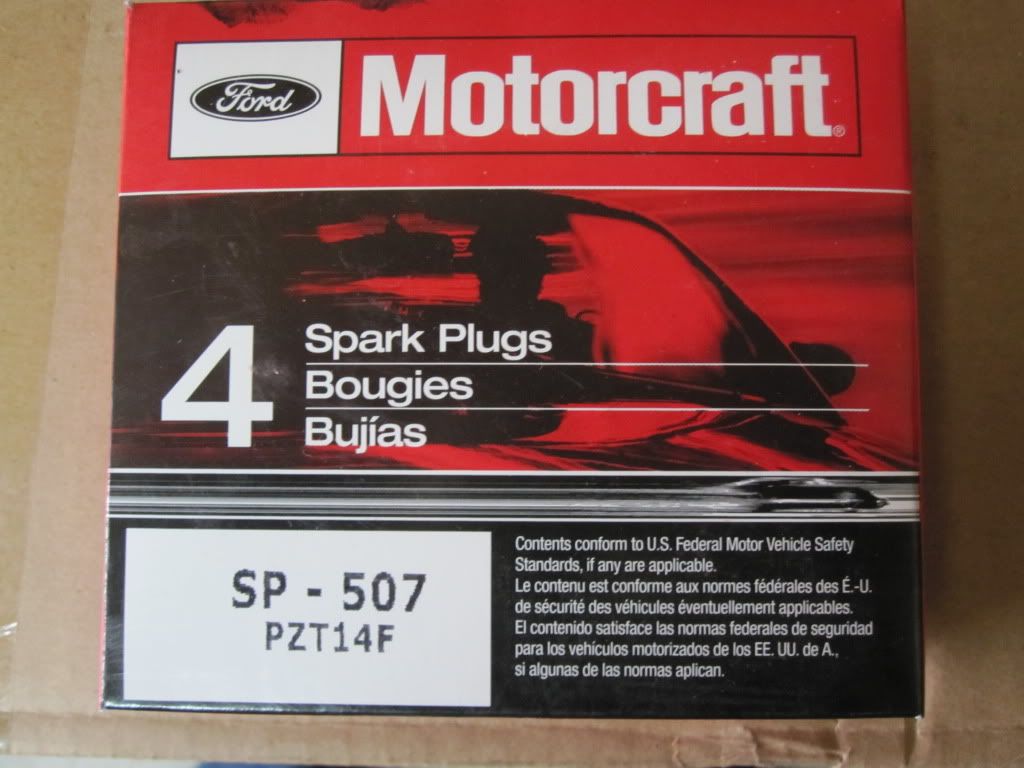 Anti seize and Carb cleaner.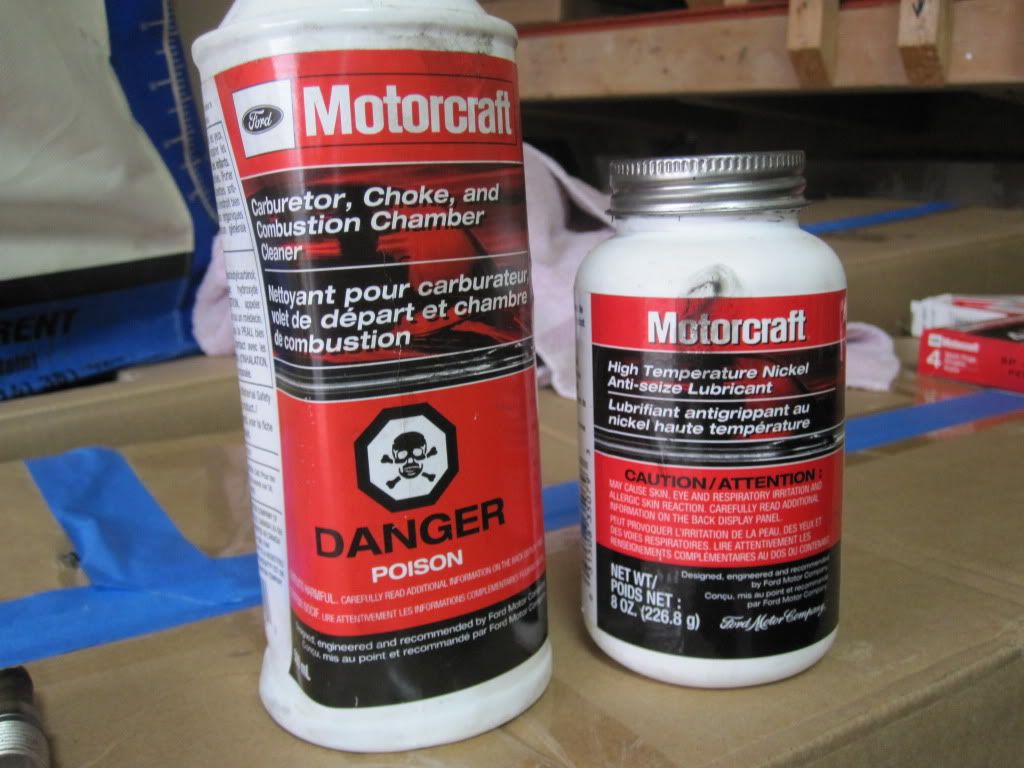 Broken Plug removal tool on standby.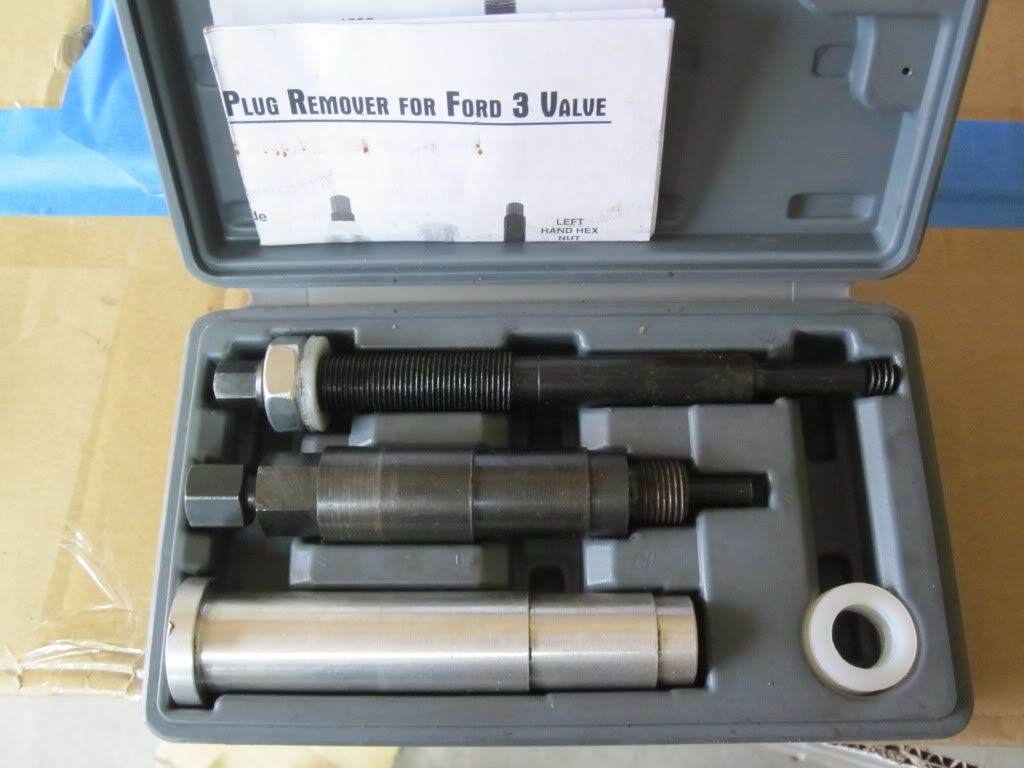 Well i hope i never have to do that again. And if i do i hope the Anti seize helps them come out easy.
Well im off to have a few pints of Guinness to celebrate.
---
Mods to Date.
3"AF1 cold air intake.<-> Xcal 3 Troyer Performance tuned.[
2" Auto spring Leveling Kit.<-> Edge Evolution running stock.
Bilstien 5100's Front & Rear.
Well done. Is it just the photo, or do the threads on the middle two plugs look rounded-over?

Can't ever go wrong with anti-seize.
---
If Princess Auto were a real girl, I'd ask her to marry me.
Join Date: Mar 2009
Location: Unionville
Posts: 23
how much was tool kit

interested in renting it out if I need to change mine

Have you noticed any change in performance?
Posting Rules

You may not post new threads

You may not post replies

You may not post attachments

You may not edit your posts

---

HTML code is Off

---