Apprentice
Join Date: Jan 2012
Location: Calgary, AB
Posts: 7
My New 2012 F250 6.7
---
These are amazing trucks. I couldn't be happier with it. So much more refined than my 2002, and the 6.7 diesel is incredible. SOOO much power and yet quiet, smoke and noise free, and 20 mpg on the highway.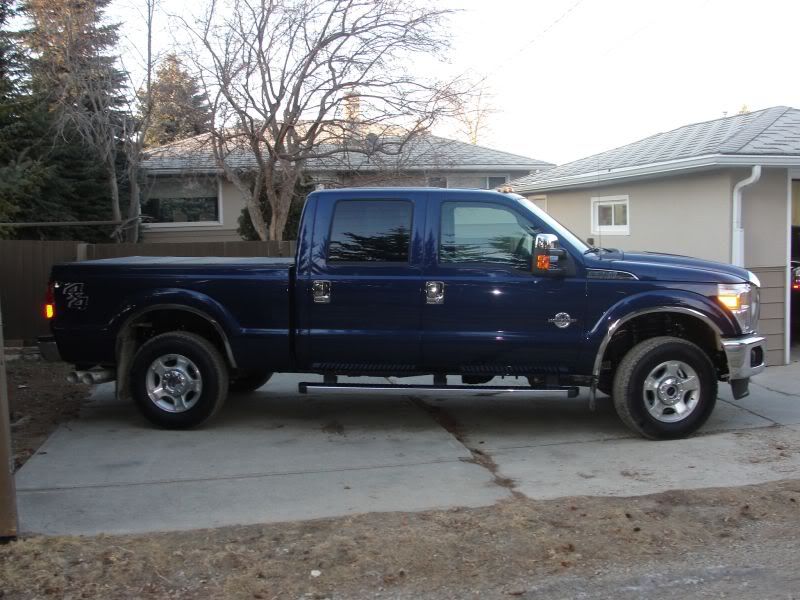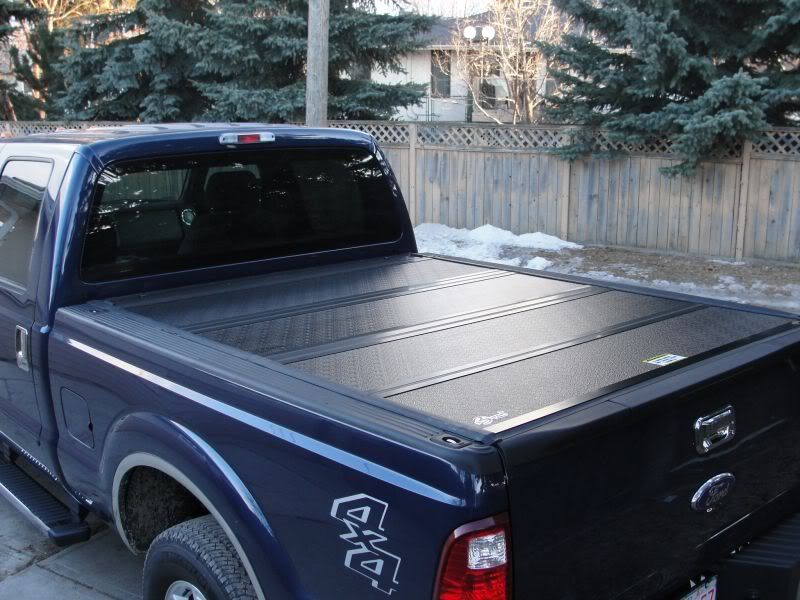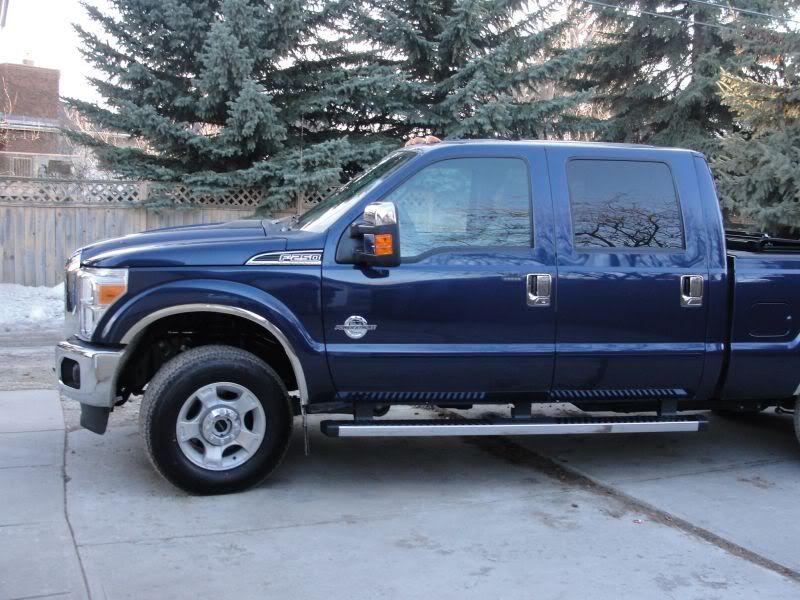 Waxy
---
Last edited by Waxy; 03-21-2012 at

04:31 PM

.
Congrats on the new ride Orrin, pics are a must !!! lol

Try Photobucket (if you have an account), or set up an album in your profile here on fordtough and I'll see if I can post them for you.
---
801A
- 6550 lb bundle of joy
Join Date: Feb 2009
Location: Kitimat, BC
Posts: 1,079
Way to go on the new Super Duty. I wanna see!

See the pics now...very nice. Love that shade of blue.
---
The Hauler - '05 F-350 4x4 CC Dually 6.0 Powerstroke
The Project - '90 Ford Bronco 4x4
The wife's - '11 Ford Escape
For every minute you are away from work...you can add two minutes to your life!
---
Last edited by Fordsforever6.0; 03-22-2012 at

09:32 AM

.
Great looking truck. Congrats!! You will likely see better than 20 on the highway after it breaks in. A buddy of mine says he is seeing closer to 25 when driven nicely at highway speeds.
nice looking truck
---
2007 F350 6.0L Ext cab short box 4x4
2000 F150 5.4L Reg cab short box 2wd
?? always looking for a new ford project !
Holy crap thats alot of chrome to keep clean, glad it's you not me but it's a nice looking truck.
---
Lumberjack
2010 F150 Supercrew 4X4
Nice looking truck!!
Need some beefy meats on that beast!
Very nice. Looks like same colour I had on an 08 work truck. If so; metal flake shows up really well. Congrats.
---
Such is life. Just passing through.
04 F150 FX4 Screw 5.4 with couple of mods
Apprentice
Join Date: Jan 2012
Location: Calgary, AB
Posts: 7
Quote:
Nice looking truck!!
Need some beefy meats on that beast!
Thanks for all the kind responses. They're much appreciated.
Yeah, that would be the last piece of the puzzle, and I'd have had it done my now in the past, but I'm getting old lol. That can wait until the stock Michelin LTX AT2s wear out. They're pretty highly rated tires and I just don't take my trucks off road as much as I used to. This truck will see 90% of it's kms towing a 5th or a boat on the highway.
I had a guy call me a "crow" once - I'm attracted to anything shiny lol. I love the chrome and it's actually not too bad to keep clean, it's all stainless steel.
Waxy
Wax on wax off! Pretty t-ruck!
---
UR DAD'S ENTERPRISE INC.
Similar Threads
Thread
Thread Starter
Forum
Replies
Last Post
2012 Lariat

macs07

F-150 2009 to 2014 Forum

11

04-24-2012

03:12 PM

My 2012 Ford Raptor

TOC

Photo and Video Gallery - Members Rides

16

03-25-2012

07:36 PM

2012 Season

kidd

Photo and Video Gallery - Members Rides

1

01-21-2012

04:11 PM

CAR/TRUCK SHOW PICTURES: 2012 super chief

sodapop

F-150 2004 to 2008 Forum

11

05-30-2010

04:45 PM
Posting Rules

You may not post new threads

You may not post replies

You may not post attachments

You may not edit your posts

---

HTML code is Off

---