small lift in the rear.. rear shocks?
---
Alright..
So I've had to take my stock rims/tires outta the back of my truck so I can move some things (we are moving)..

And I had always thought they were causing the back to sag a little
But the back of the truck still sits about an inch lower then the front..

What kind of shocks would be best to give it the extra height?

Or what can I do to give it the extra lift without comprimising the truck or getting into an expensive add-on?
You can put in a AAL (add a leaf) or a taller block
---
Which would be more compliant with factory warranty?
Add a leaf? Since I'm not changing the supsension just adding more support..
Join Date: Dec 2007
Posts: 506
---
Last edited by white4by4; 02-03-2008 at

01:59 PM

.
Quote:
Shocks have nothing to do with your lift, they are there wheel hop after you hit bump on the road
add a leaf or a block will work for you just fine
True..
but.
The load now is being held by the springs.. now the shocks are sprung/ pressurized pushing up on the suspension.
Now if a stronger shock is swapped in won't it help lift the vehicle because it will exsurt more pressure/force on the suspension?
I was reading and thinking about it..
Now is there s add-a-leaf that will only give an 1" lift in the rear?
I installed an Add a Leaf for towing the boat and it works very well. It is made by Pro Comp and I picked it up from Sport Trucks Unlimited aka Northshore Offroad for $118.00 taxes in. You will need a torch to heat up some brackets to bend them out of the way and back. It adds 1.5" but there is also a 4" versionfor that super raked look.
Heres some pics of the process....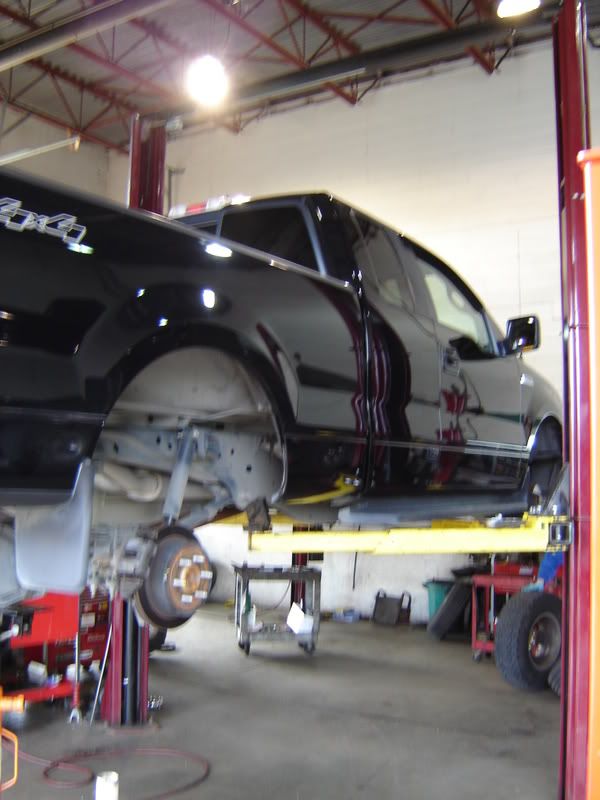 Parts and part numbers
---
Last edited by tohi2care; 02-08-2008 at

01:11 AM

.
Hmm.. That looks interesting..

Have to find a place locally to install that..
I don't have torches or a lift..
If I did I would consider it..

Thanks!
I got quoted about 1-1.5hrs of labour.
Join Date: Dec 2007
Posts: 506
Quote:
I got quoted about 1-1.5hrs of labour.
Thats sounds pretty decent!!!
Posting Rules

You may not post new threads

You may not post replies

You may not post attachments

You may not edit your posts

---

HTML code is Off

---