Join Date: Nov 2008
Posts: 134
Slim's Project MFR
---
MFR can stand for My First Ranger ..... or if it one day turns into something really cool then it can stand for Mother *something* Ranger.
Welcome to my project thread. Thanks for taking the time to look. I'm not planning anything big or super spectacular, but I did want to make my own little useless thread. I have a truck, it's not my primary toy but it is my primary transportation, so it get's what it needs and replacement parts might be more/better than stock.
For now it's getting little things here and there. I'm starting my thread with the 60/40 bench-to-bucket conversion I performed yesterday, posted in the next post.
Future mods currently include a small stereo install, toolbox/utility box of some sort, window visors, tinted windows and antenna relocation. Through this summer I might also find the time to paint my front and rear bumpers black, but I wanna see that Photoshopped first. There also might be a small suspension and/or body lift, but that's waaaay on the bottom of the list (sorry guys, but the bike comes first ..... after the impending mortgage
).
So yeah, here we go .....
Join Date: Nov 2008
Posts: 134
FINALLY! Only took 2+ months of owning it.
I completed the 60/40 bucket conversion mod yesterday.
I'll post up the pics first since I KNOW that you will only scroll down to look at them anyway. Nice guy I am, huh?!??!?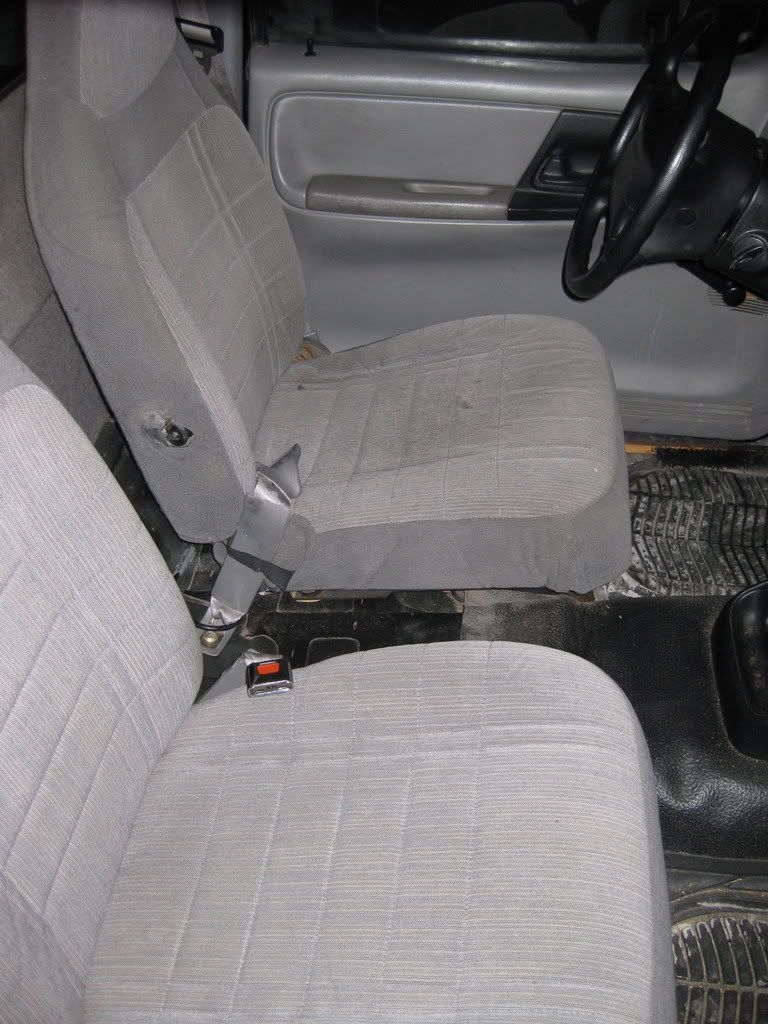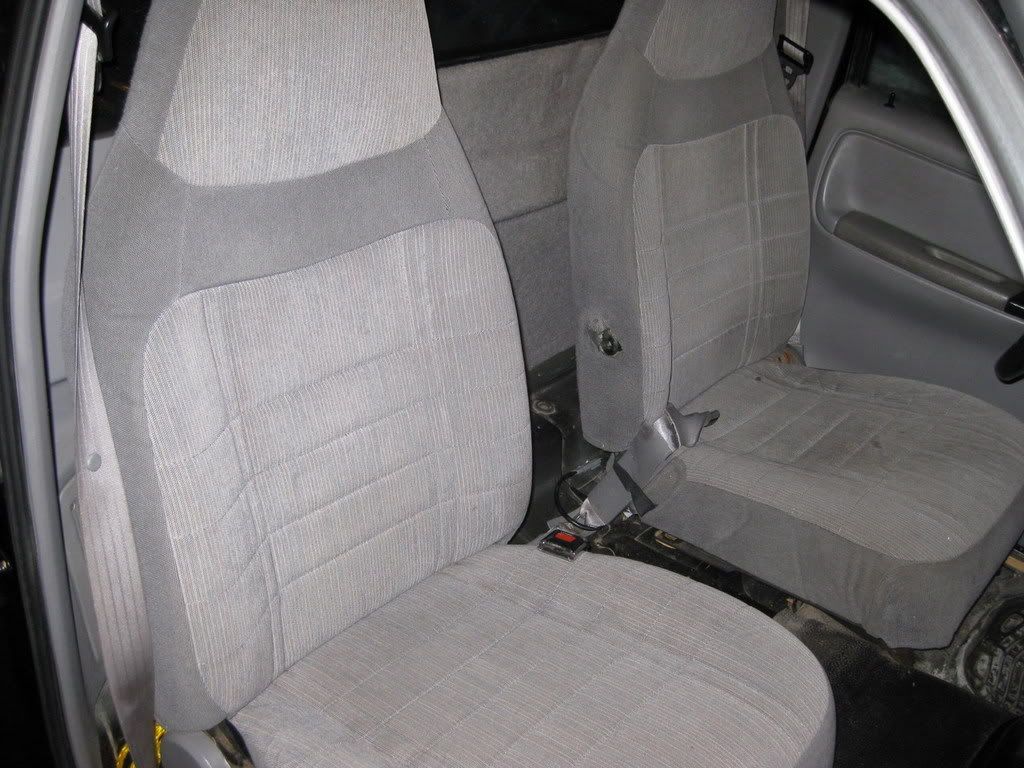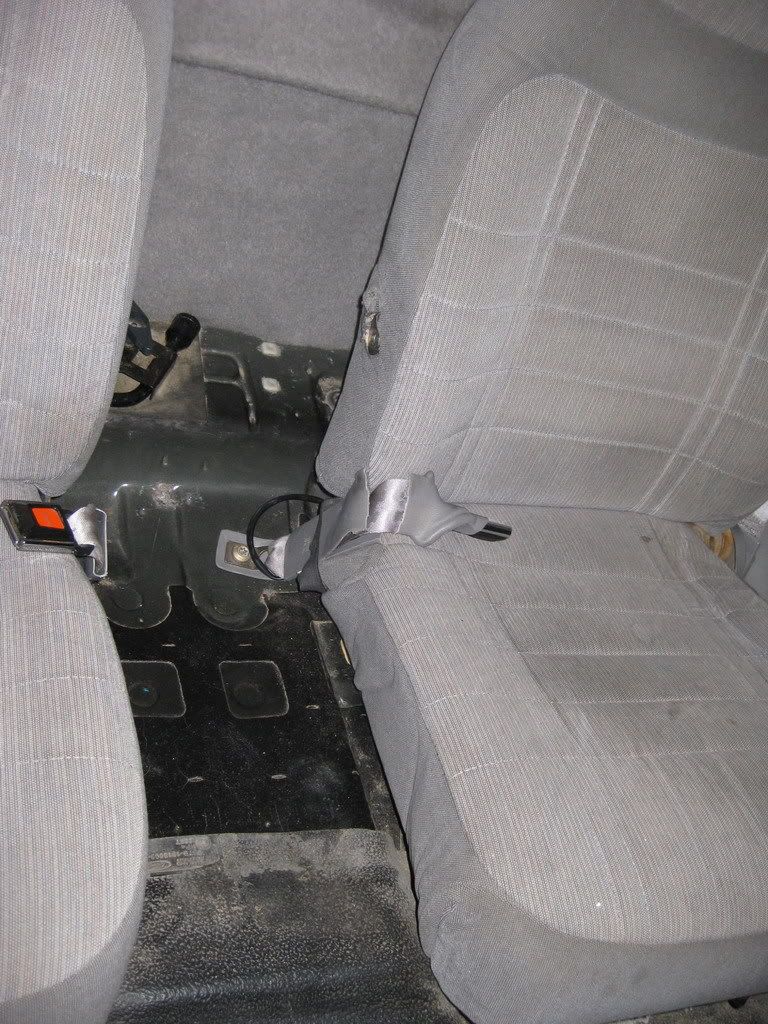 Apologies for the poor quality, but it's night time and i'm only using my P&S, not my tank camera, so that's what I got.
I've been living with the "mistake" of buying a regular cab and since I don't have a utility box of any kind in the back yet some things need to be crammed into the cab to transport. Now that i've completed the mod I have more room inside to put stuff.
Currently I have no intentions to put a console in place, but this may or may not change when I finally get a utility/toolbox in the back, dunno yet. It was a simple, FUH-REE mod that took me a couple of hours (lots of cleaning under the seat and previous owners' change to count
). I'm happy with the results.
I also don't know if i'll put the armrest back in place or not. I'll see what happens with time and play it by ear, so to speak.
So yeah, there you go, all done. I'm a happy camper. More to come. I'll now be starting a project thread here starting with this mod since i've finally done it.
Thanks.
Andrew
---
Nitrous is like a beautiful girl with an STD. You know you want to hit it but you're afraid of the consequences
Join Date: Nov 2008
Posts: 134
I know how that works. This will be my 4th Ford/Mercury that i'm modding.
after years of owning old clunkers that were all modded i bought a brand new truck,guess what even this wasn't immune to the moddin bug!it never ends(and hopefully never does)
---
a moments silence for the shelbyx,i hope her new owner enjoys as much.
Join Date: Nov 2008
Posts: 134
Agreed, shelby. I always enjoy tweaking things to MY preference, not what Ford thought it should have been.
Still debating what aluminum utility box i'll get, and whether or not to install the window vent visors - it never ends with me.
Up next, stereo, part 1.
Actually ..... (walks out to truck to start stereo install
) .....
Join Date: Nov 2008
Posts: 134
More on the stereo stuff later.
In the meantime I picked up my box and installed it this past weekend.
As usual, pics first because you'll only scroll down to see them first anyway.
As usual, apologies for the dirty truck and crappy pics. Not feeling it yet. Soon though.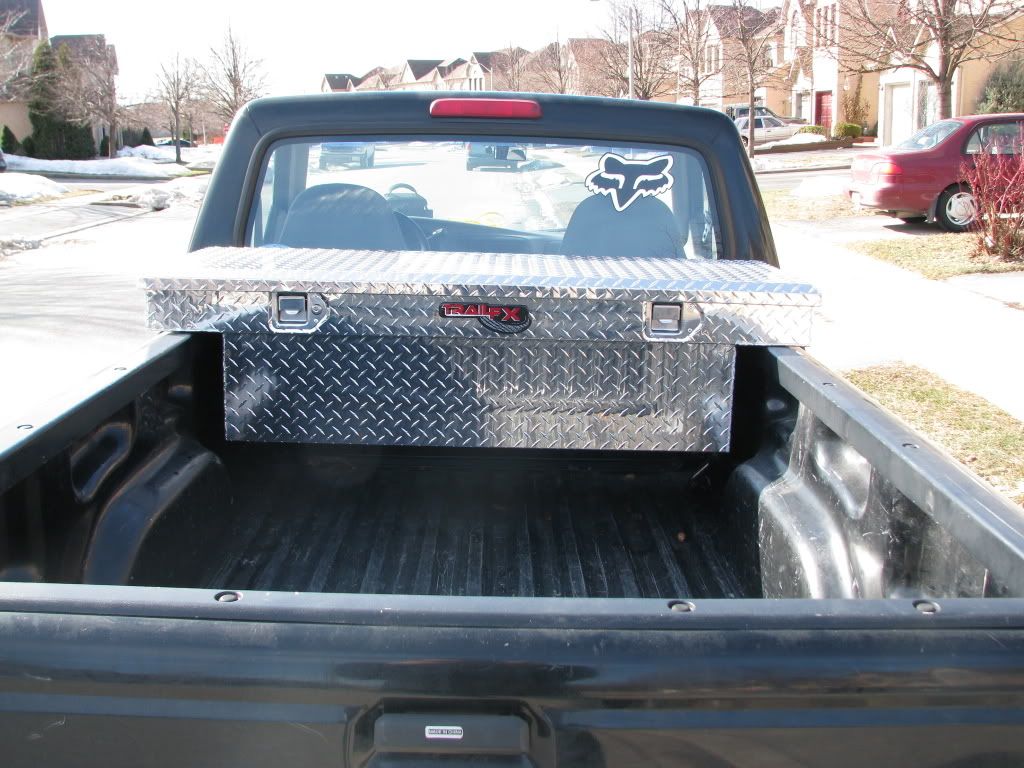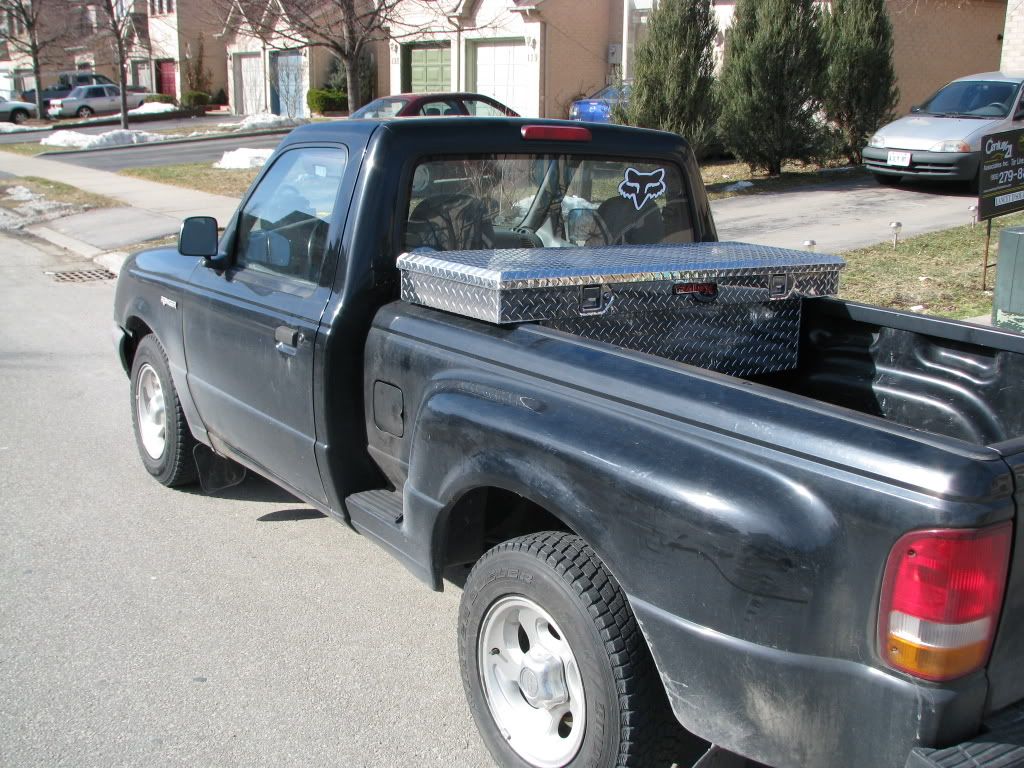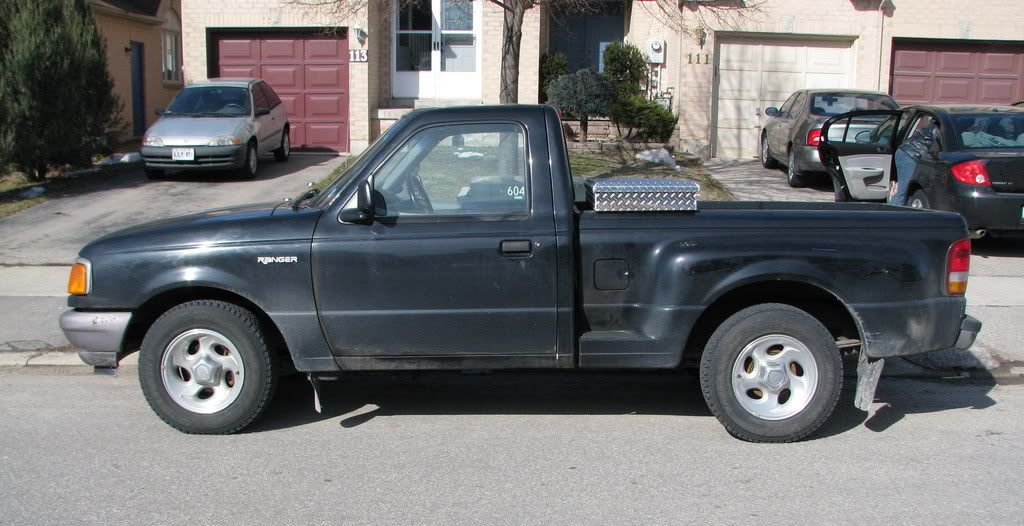 This is the Trail FX box I picked up from The Truck Toppers down in Fonthill (close to Niagara Falls). Special thanks goes to Lilbigtrk (Benn) for bringing them to my attention.
It's specific to the Splash/flare/stepside. It fits great, came with 2 keys, 2 small j-bolts and nuts and two strips of foam to line the box between where the box sits on the ..... box.
I like it. It's a little trippy driving at night and getting the light show inside the truck (owners will know what i'm talkin' 'bout
), but now i'll know when my third brake light bulbs need to be replaced.
Nothing special, as usual, and that suits me just fine.
Next "mod" is to replace all the ball joints on the truck.
TRW lifetime warranty FTW!!!!!!!!!!! LOL!
Posting Rules

You may not post new threads

You may not post replies

You may not post attachments

You may not edit your posts

---

HTML code is Off

---