Join Date: Aug 2007
Posts: 245
what would cause this to happen??
---
Folks,
These hoses are the intercooler inlet and outlet lines attached to the back of the intercooler.
The coating has started to peel off the metal lines!
I don't think any has gotten into the system yet, but before I put everything back together I need to know what caused this!!
Any thoughts??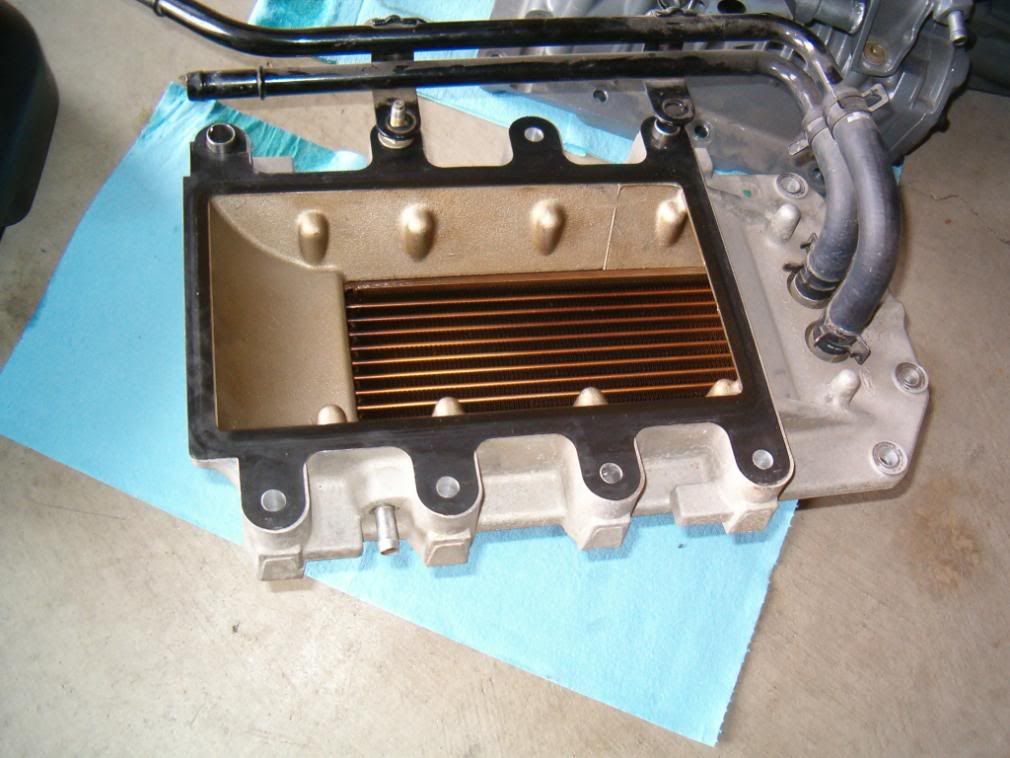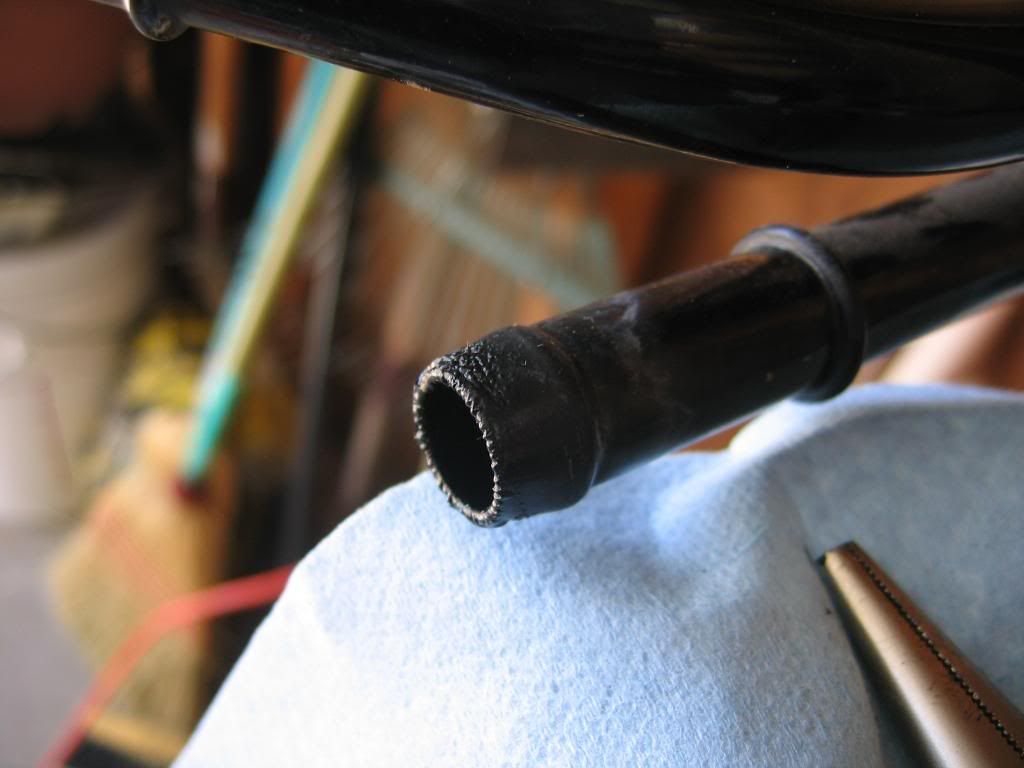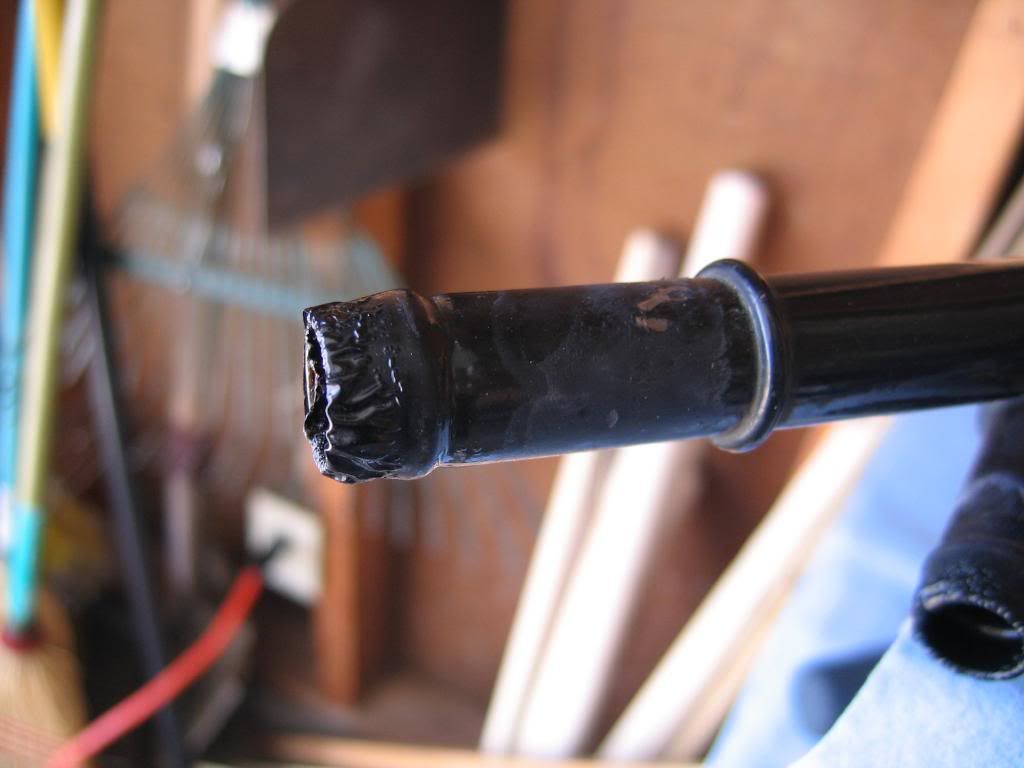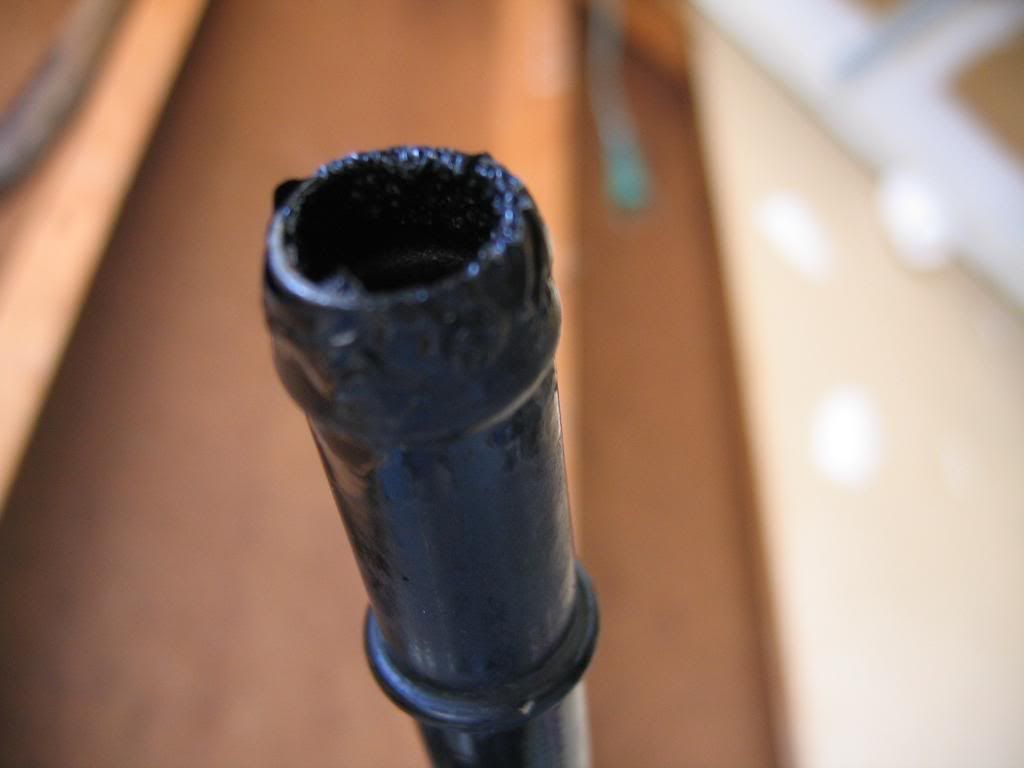 I'm going to make a totally uneducated guess, but judging by the condition of the ends of the hose, I would guess that there is some serious heat issues in those pipes causing the coating to bubble and peel off. I would be inclined to scrape it all off and re-install, just make sure there is no blockage in the lines.
Join Date: Aug 2007
Posts: 245
the lines are steel. you can see a bit in the pics where the black coating has fallen off.

(OTHER LIGHTNING OWNERS TAKE NOTE!!)
I just spoke to a few different guys and this issue is common for these hard lines. the coating is really crappy and any heat (there is a lot on this system) causes it to blister. any fragments can get loose and get into the system, causes issues. damn ford, another issue!!!

the reason i am concerned is if a piece falls off and clogs the intercooler or heat exchanger. some guys clean them up and put back on. i will not be doing that out of fear of it getting worse one day. i will be replacing those hard lines with some good heater hose and probably some stainless braided hose covering.

thanks for the input guys!!!