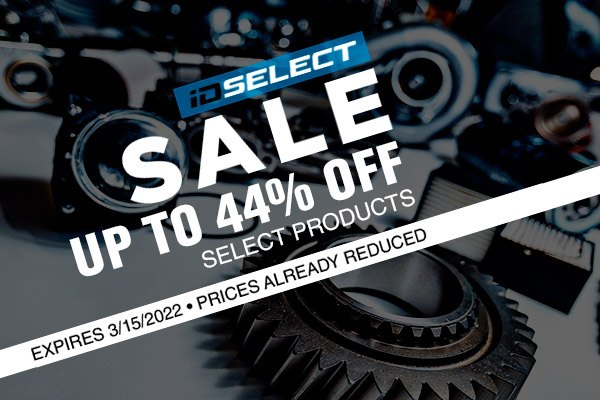 No car is immune to malfunctions and damage requiring expensive repairs – from the most reliable makes to the most exotic, old and new. Whether the issue is caused by bad luck, bad manufacturing, age, mileage, or anything else, we all want to know how much it's going to cost. To save your money and get your ride back on the road, consider iD Select repair parts.
These products are made to deliver the ultimate in quality, reliability, and value. They are engineered to look, fit, and perform just like OEM products. These parts are manufactured using high-quality materials for strength and durability.
Shop now and save up to 44% on select products. Don't wait! This offer expires on March 15, 2022. Prices are already reduced.
iD Select Replacement Parts Available for your Ford
Brake parts
Suspension & Steering
Charging & Starting
Transmission & Driveline
Exhaust & Catalytic converters
​